Occasional Contributor
Mark as New

Bookmark

Subscribe

Mute
Hi guys and gals,
I have a pole feature and I am configuring the Pop-Up for it. Some poles have communication cables attached to them. I have made attributes for these communication companies and have allowed for up to four different attachments on a single pole (fields Att_1 through Att_4).
First I made a group for showing the pole data as shown: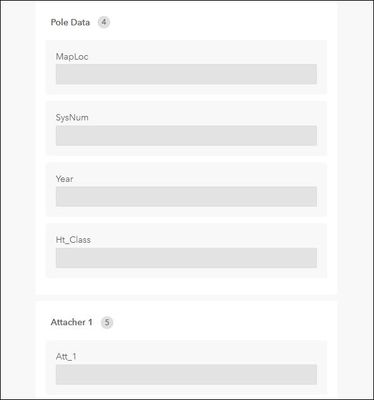 Then I have made a group for each potential communication attachment, anywhere from 0 to 4 attachments. I am trying to hide the groups if they are no attachments on the pole, or hide the Att_2 group if there is only one attachment, and hide Att_3 if there are only 2, and so on.
Most of the examples I can find deal with showing Conditional Visibility based on an earlier 'question' like from Survey123, however I am trying to hide the group based on existing attributes.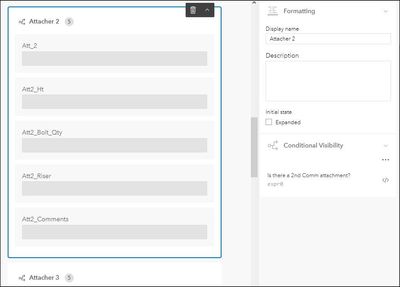 Here is my condition for Att_2: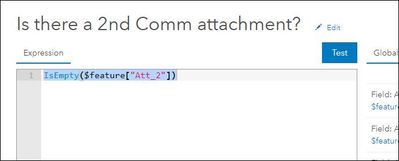 So my first questions is which way the Boolean answer triggers hiding the Group. So if my Arcade expression evaluates to True, then does the Group show or hide? I've tried it both ways and neither one seems to work.
My second question is why the Groups don't seem to work wither. The end users see a big long list of attributes just like they did in Collector.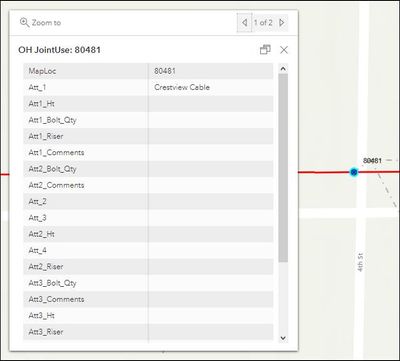 I feel like I'm missing something…. Help!
Thanks, Bill~
4 Replies