Regular Contributor II
Mark as New

Bookmark

Subscribe

Mute

Email to a Friend
The last major, new build of ArcGIS Explorer Desktop (AGX) was February of 2013, two years ago. AGX 2500/2505 has been limping along now for way too long and continue to fall farther and farther behind with each new release of ArcGIS for Desktop and updates of ArcGIS Online. In its day, AGX was considered a wonderful desktop solution for end-users of GIS data and services. Today, it barely functions.
At the 2014 Esri User Conference (seven months ago), a new product, Explorer for Windows Desktop or ArcGIS Viewer, whatever the name is today, was available for viewing (beta version) at an Esri Showcase island. It looked very promising.
I think it is poor business for Esri to not be sharing with its multitude of users the plan for new AGX builds or a new AGX replacement application. There are many loyal and ardent users of AGX who have been left hanging for well over a year for an updated AGX product. Frankly, I feel disrespected.
In the mean-time, ArcGIS Pro, ArcGIS for Desktop and Server, ArcGIS Online, ArcGIS Runtime SDKs, iOS and Android Apps, Community Maps, Open Data, etc., continue to be updated and upgraded, regularly and frequently.
Esri – do you really have nothing to tell us about the next version of AGX? Is there no beta program for the next version of AGX? Are you even working on a new version of AGX? Should your users be looking for a Windows desktop alternative to AGX (Google Earth Pro just went to Free)?
Your army of struggling AGX users have been patiently waiting for any hint of news regarding the future of AGX. Please tell us what's going on.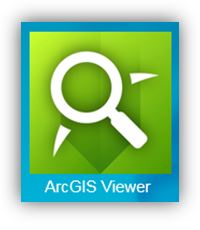 44 Replies