Regular Contributor II
Mark as New

Bookmark

Subscribe

Mute

Email to a Friend
The last major, new build of ArcGIS Explorer Desktop (AGX) was February of 2013, two years ago. AGX 2500/2505 has been limping along now for way too long and continue to fall farther and farther behind with each new release of ArcGIS for Desktop and updates of ArcGIS Online. In its day, AGX was considered a wonderful desktop solution for end-users of GIS data and services. Today, it barely functions.
At the 2014 Esri User Conference (seven months ago), a new product, Explorer for Windows Desktop or ArcGIS Viewer, whatever the name is today, was available for viewing (beta version) at an Esri Showcase island. It looked very promising.
I think it is poor business for Esri to not be sharing with its multitude of users the plan for new AGX builds or a new AGX replacement application. There are many loyal and ardent users of AGX who have been left hanging for well over a year for an updated AGX product. Frankly, I feel disrespected.
In the mean-time, ArcGIS Pro, ArcGIS for Desktop and Server, ArcGIS Online, ArcGIS Runtime SDKs, iOS and Android Apps, Community Maps, Open Data, etc., continue to be updated and upgraded, regularly and frequently.
Esri – do you really have nothing to tell us about the next version of AGX? Is there no beta program for the next version of AGX? Are you even working on a new version of AGX? Should your users be looking for a Windows desktop alternative to AGX (Google Earth Pro just went to Free)?
Your army of struggling AGX users have been patiently waiting for any hint of news regarding the future of AGX. Please tell us what's going on.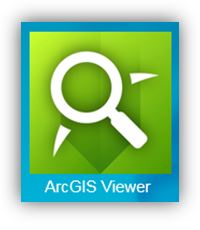 1 Solution

Esri Regular Contributor
Mark as New

Bookmark

Subscribe

Mute

Email to a Friend
Joe,
To start, I have some clarifications / hopefully satisfactory answers to your questions:
Question 1: What was that AGX-like Windows 7 desktop application (ArcGIS Viewer?) that I saw in "beta" at last year's UC?
What you saw was a forward looking vision of "Explorer for ArcGIS" on the Windows 8.x/10 operating system. A desktop application that allows you to view and author ArcGIS online maps. It uses the same map that you would use with ArcGIS online to view and author maps in the web-browser.
Is that a modern AGX replacement that dovetails better with Windows 8/10, ArcGIS 10.3.x and ArcGIS Online?
I would not characterize it as a replacement for ArcGIS Explorer Desktop (AGX). It is an alternative to ArcGIS Explorer desktop that may be a replacement for some users. It is specifically designed with ArcGIS online in mind, so yes it will work great with the ArcGIS online system. And yes, it is also designed with Windows 8/10 in mind.
Is it the new build of AGX that you speak of?
I spoke in terms of the next ArcGIS Explorer Desktop release, (March/April) which is a continuation of ArcGIS Explorer Desktop 2500/2505 software architecture / technology. It is not the Explorer for ArcGIS software that you saw running on Windows at the User Conference.
Is it real?
Explorer for ArcGIS is real. http://www.esri.com/software/explorer-for-arcgis
And the vision for the future is real… However the windows version of the software is not there yet.
Question 2: What do you mean when you say regarding the next build of AGX "…it will still lag behind ArcGIS online, particularly webmap support."?
ArcGIS Explorer Desktop uses its own 'Map format' it is not the same as an ArcGIS online map (web-map). When a web-map is opened in ArcGIS Explorer Desktop it is converted to an Explorer Desktop map (NMF). As you noted the online system is continually being updated, every few weeks in some cases. ArcGIS Explorer Desktop is quickly out of date in regards to changes in the "online web map". For example, ArcGIS online makes heavy use of Feature Services and they are often used in online maps. As you are likely aware, Feature Services are not supported in ArcGIS Explorer Desktop, hence feature service layers in a web-map do not display in ArcGIS Explorer Desktop.
Having poured my life into ArcGIS Explorer Desktop, since its inception, (and Esri software since my inception

) I appreciate what you are saying in regards to Explorer's usefulness. It is gratifying to hear about its use and see it being used by your organization and many others. ArcGIS Explorer Desktop will continue to be maintained to meet your current workflows (be install-able on Windows 10). However, as your workflows advance, as underlying technology advances, I must ask you to look at apps like Explorer for ArcGIS, Collector, Operations Dashboard, ArcGIS Pro etc… to meet your needs… and this does pain me, as it seems from what you are telling me, our latest efforts are not satisfying the desires of your organizations or your users. At Esri we take pride in listening to our users and Developing GIS technology that is truly driven by our users… it is in our DNA. I will do my part to make sure that what you have written here is considered in our current and future work and the work of my colleagues.
Please do continue to ask for what you want, ask me, ask any Esri staffer, we thrive on meeting the needs and desires of our users.
Thank you,
Mark
44 Replies