New Contributor III
Mark as New

Bookmark

Subscribe

Mute
Hi,
Performance in ExB (1.9) is very bad in our application. At first I thought it might be the custom widgets but upon removing everything but the Web Map, its no different. Takes about 15 seconds to load the map, panning and zooming also around 15-20 seconds for the layers to load. Pop-ups could take half a minute to show up.
The AWS workspaces that its being tested on has 16 cores CPU, 122GB RAM but NO dedicated GPU.
Upon testing the Web Map on its own in Portal Map Viewer the performance is better, although not great, it gives about 13FPS as seen in Dev Tools, while when using the same Web Map in a Blank Template with just the Map widget there is 1FPS, just panning.
Panning in Web Map Viewer in Portal (10.9.1):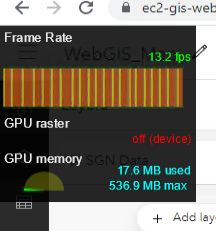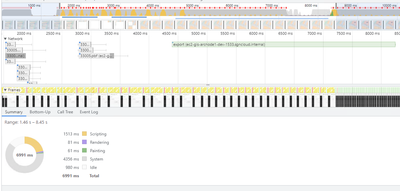 Panning in Web Map in ExB (1.9) Dev Edition, Blank Template, just Map Widget: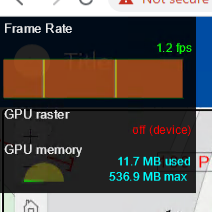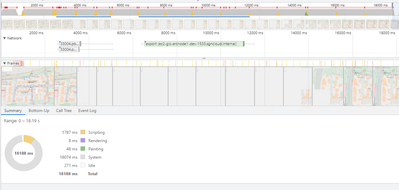 Is this normal to see such a bad performance without a dedicated GPU? The customer will not be able to upgrade their machines to have GPUs so we have to find a solution to this.
Now the Web Service itself is quite chunky, its a map service coming from another ArcGIS Server and the service has about 13 group layers which have nested group layers within. The basemap is coming from AGOL which is a Vector Basemap Service. The Network tab shows about 4-5 seconds fetch time from the Server but this does not explain the rest of the time lost to lag when panning and waiting for data to render... So perhaps fine tuning the Web Map Service won't be much of a benefit.
Is there anything I can do to improve the apps performance?
Many thanks,
Serj
5 Replies