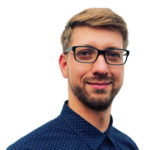 by
JanSarata

Esri Contributor
Mark as New

Bookmark

Subscribe

Mute
Dears,
I have several questions to the current Experience Builder state.
1) Can I somehow change the URL of the Experience Builder app, which is created at AGOL or Portal? The aim is to have more friendly URL to share. The only way I know, how to achieve friendly URL is to deploy the app (obviously created in ExB Developer Edition) on own web server.
2) Regarding Experience Buidler Developer Edition, can I register client and server services as a Windows services as it is possible in Web AppBuilder?
3) In Web AppBuilder there is a Select widget. After selection I can get a basic summary of selected features. In Experience Buidler there is a select feature within a Map widget, but there is no additional summary as in WAB. Is there a plan to add similar functionality?
4) Is there any up to date document with functionality matrix (mainly for widgets transformation) between Web AppBuilder and Experience Buidler?
Thank you for any inputs,
Jan
0 Replies