Not applicable
Mark as New

Bookmark

Subscribe

Mute
Off the bat, there is a ton of value in the Experience Builder. It looks at the whole picture and incorporates the data, the story behind the data, and all of the related information into a single view. Great job! A few of my impressions and questions are below:
1. Auto-expanding sections
Currently, if you add text, that box has a set height and does not expand automatically if the screen width is compressed. Ideally when switching to a mobile view, it would be nice to not have sub-scroll bars.
I think I saw that you can toggle to Mobile View then select Custom Content Width and resize there for mobile view. Is that the ideal workflow?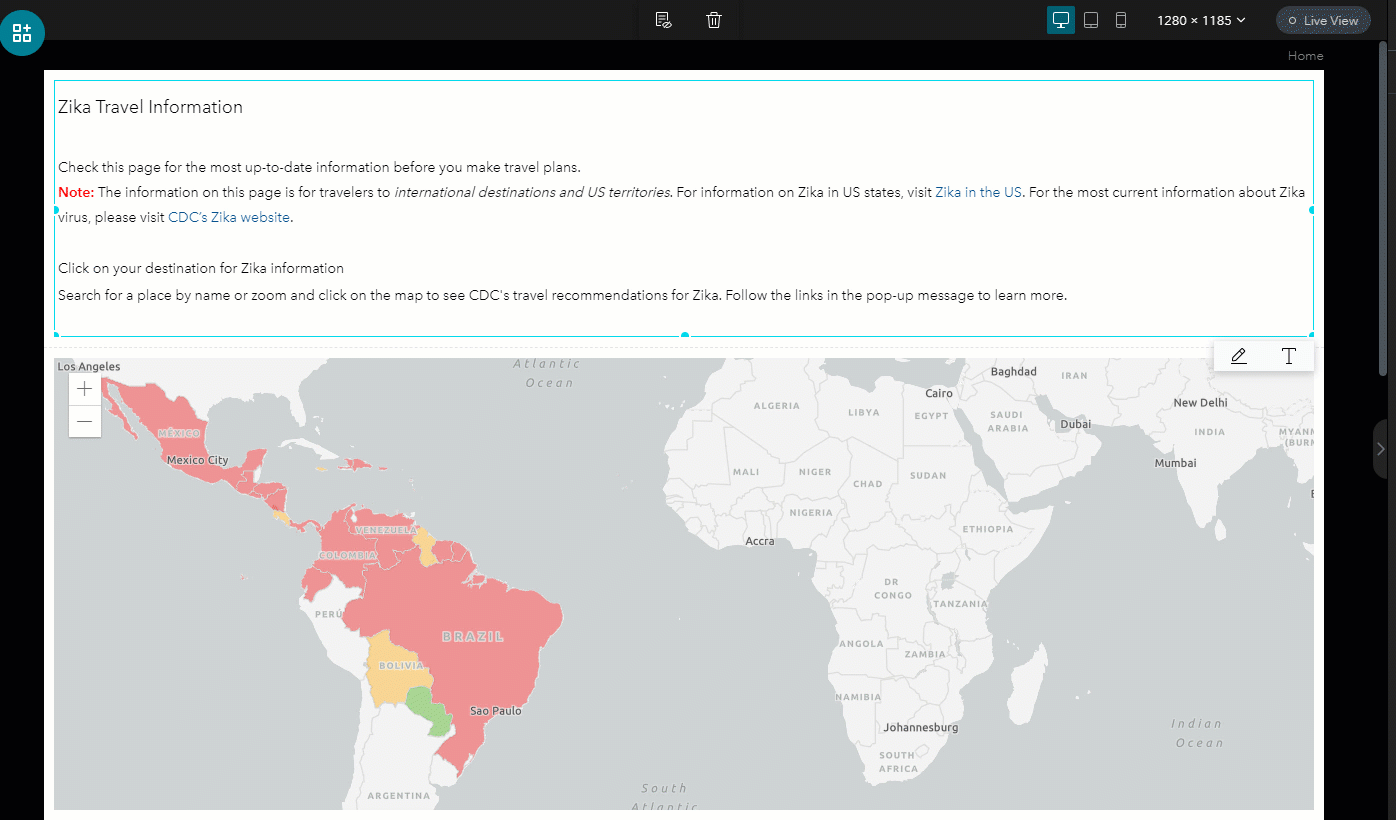 2. Adding dynamic legends
It would be nice to add a legend below the map, much like this other product. Ideally, the legend text could be created dynamically. Am I missing where the legend option is? Or is that a later release?
3. Adding tables
Will it be possible to add tables as a text object?
4. Widget options cut off
When resizing the builder window, some of the widget options get cut off without the ability to scroll.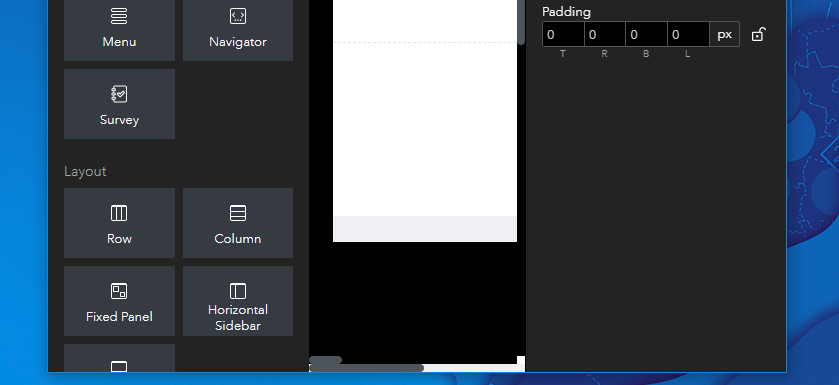 5. Scrolling in mobile live preview mode
Again it's possible I'm missing something, but I can't scroll when in Mobile Live mode.
2 Replies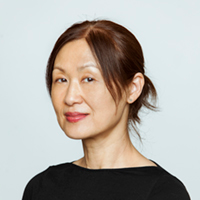 by
Jianxia

Esri Regular Contributor
Mark as New

Bookmark

Subscribe

Mute
Hi Mike,
Thanks for your feedback. You are right. The mobile view should not have a scrollbar on Text. This will be addressed in beta 2. For #2 question, we will have Map Layer and Legend widgets in beta 2, however, the legend text would not be created dynamically. For #3, the table widget is on the road map. For #4, it will be fixed in beta 2; For #5, you have to click Drag to resize to see the rest of the content on mobile. BTW, which browser are you using?


Not applicable
Mark as New

Bookmark

Subscribe

Mute
Awesome points! And I'm using Google Chrome Version 78.0.3904.97 (Official Build) (64-bit)