Mark as New

Bookmark

Subscribe

Mute
Hi everyone,
I'm trying to import a mobile map package .mmpk to ArcGIS Explorer, in order to be downloaded and used offline, but it keeps showing up an error "Unable to import map", see attached image. The mmpk includes:
1-tpkx
2-vector layer
Size: 5.57 GB
This was an alternative for downloading a web map area, as when I try to do so, it keeps signing me out. I considered to give capabilities such as exporting tiles, downloading the embedded imagery layer (from the cached ArcGIS Server). Also, I embedded an ArcGIS Online basemap in the ArcGIS Enterprise web map to be downloadable.
I'd appreciate if anyone can help me with that, or give me a tested workflow for using maps offline in ArcGIS Explorer on Windows machine.
Thanks in advance.
3 Replies

Esri Regular Contributor
Mark as New

Bookmark

Subscribe

Mute
On the first part of your question opening an MMPK in Explorer. Do you see the map listed in the collection of maps on Device, were you able to download the MMPK or copy it directly into Explorers 'mmpks folder' ex.. C:\Users\username\AppData\Local\Packages\Esri.ExplorerforArcGISQA_eytg3kh68c6a8\LocalState\onlineusername@NorgIDR53c\mmpks
is it listed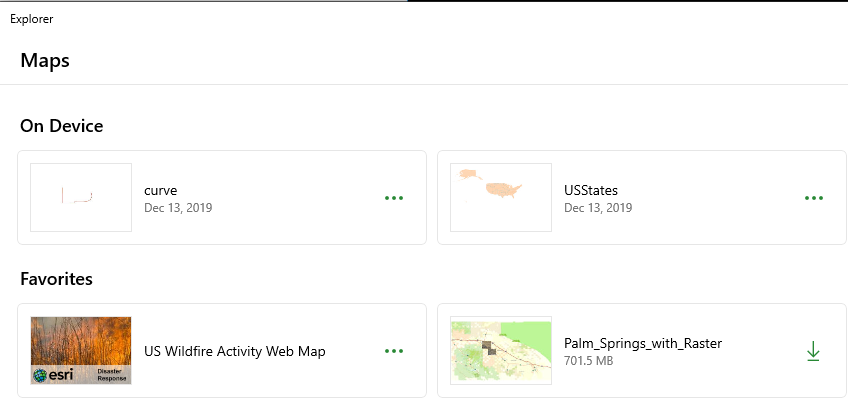 and does the error appear when you click to Open the map?
Mark as New

Bookmark

Subscribe

Mute
Hi Mark,
Thanks for the quick response. Actually I haven't tried to copy/paste the .mmpk file to that directory. I just used this way:
Open Explorer. Open the Maps list, tap the Overflow menu, and tap Import Map. Navigate to the .mmpk you want to import and tap Import Map.
The error appears after I browse to the .mmpk file.
Mark as New

Bookmark

Subscribe

Mute
Hi Mark,
I was able today on placing the mmpk file to the directory you referred to, and it works perfectly now. Thanks!
Any clue about the web map issue? It would be much more easier to define areas to download, just before going offline. I've done the below steps in my approach:
1- Creating web map on Portal
2-Adding my cached imagery layer to the web map.
3- Adding Esri Basemap from the Tiled Basemaps to be used offline.
When I try to add an offline area, it signs me out automatically.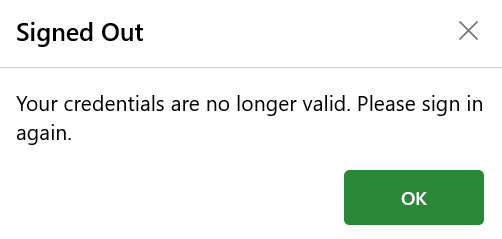 Thanks in advance