Regular Contributor
Mark as New

Bookmark

Subscribe

Mute
I have a single website in IIS on our server machine. I understand that when registering the web adaptor, it automatically chooses that website since it's the only one available. When I register the web adaptor though, I wind up with a resulting rest service URL using the CNAME of the server instead of the public-facing web domain like I would expect. For instance, these are my results: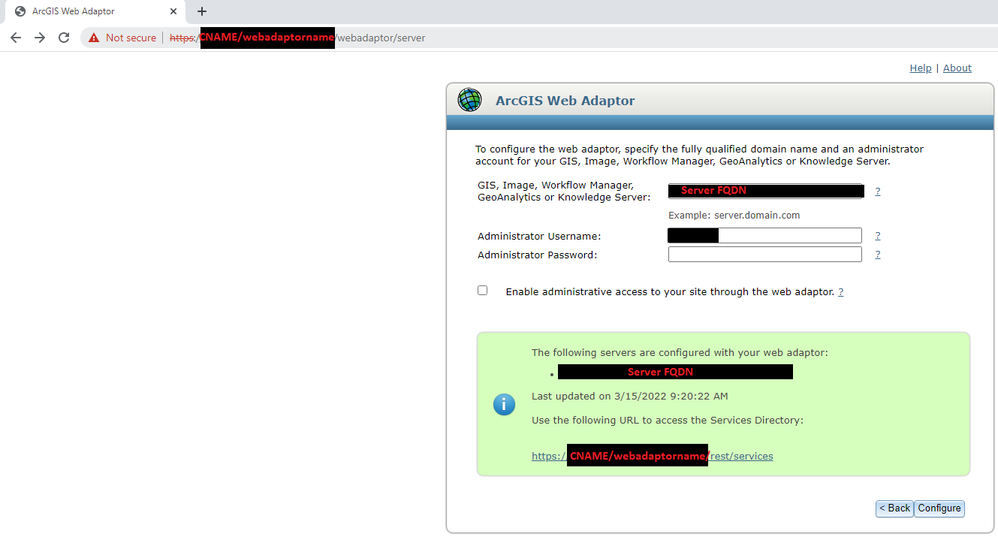 Instead of the https://CNAME/webadaptorname/rest/services URL, I was expecting https://www.mywebsite.com/webadaptorname/rest/services.
At the end of the day, it doesn't really matter as it registers successfully and I can still reach the rest service by replacing the CNAME in the URL with the public-facing website domain, but in a past set up, I have seen that resulting URL being a public-facing website and not the server name. How would you generate the URL that way? Or would it only generate that way if you had more than one website in IIS and you had to specifically choose which to register the web adaptor with?
6 Replies