Not applicable
Mark as New

Bookmark

Subscribe

Mute
Having an issue with Update Layers to HTTPS in ArcGIS . So in settings for our webmaps there is the option to Update Layers to HTTPS. We recently installed a certificate on the server signed by a Trusted Authority in order for our maps to work in all browsers without loading unsafe scripts or mixed content errors.
When I add our HTTPS (6443) layers to webmaps using the Add Layer from Web they work just fine. However if I use the Update Layers to HTTPS in Settings for the webmap I receive this error.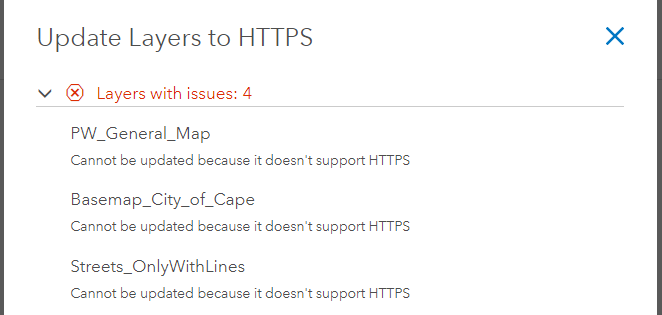 I'm in the process of changing all of our layer references in webmaps to HTTPS and want to make sure I'm not missing anything. Will I have to go in to every web map and manually add each layer with is secure REST service address using Add Layer from Web and remove the old ones?
2 Replies

Not applicable
Mark as New

Bookmark

Subscribe

Mute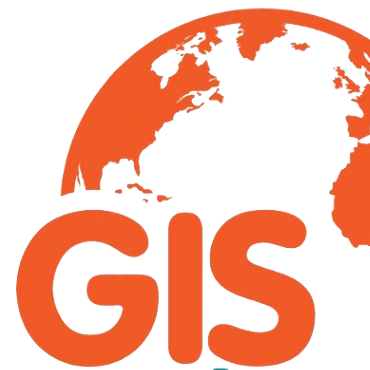 Occasional Contributor
Mark as New

Bookmark

Subscribe

Mute
Gabriel, how you update http to https? is this working fine now!!