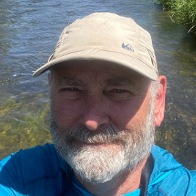 by
JoeBorgione

MVP Esteemed Contributor
Mark as New

Bookmark

Subscribe

Mute

Email to a Friend
Version 10.3.1, SQl Server 2012:
Is there a way to 'hide' a relationship class in an enterprise geodatabse? The users do not have any privileges to read (select) the feature class and table in the relationship class, but the relationship class itself shows up for them:

#relationship class #sde privileges‌ #privileges‌
That should just about do it....
1 Solution

MVP Regular Contributor
Mark as New

Bookmark

Subscribe

Mute

Email to a Friend
No, we cannot.
At 10.2.2, they added the functionality of not showing Feature Datasets, however nothing for Relationship Classes yet.
FAQ: Can feature datasets be prevented from appearing under Database Connections in ArcCatalog?
As far as I can remember, whatever data is present within a Feature Dataset, will be hidden from a user if that user doesn't have privileges on the dataset. However if these objects are outside a feature dataset, it will still be visible to a user who doesn't have privileges on it.
There was an Enhancement logged for this a couple of years back:
ENH-000085148 - Do not return relationship class for which the connecting user has no access to its related data
However, you will have to contact Esri tech Support if you want to know the current status of the Enhancement request.
7 Replies