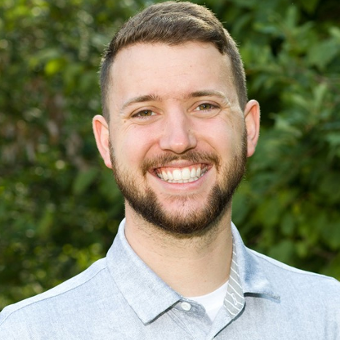 Occasional Contributor III
Mark as New

Bookmark

Subscribe

Mute
Long story short: An item from our portal server is skipping around the portal URL, and loading as its own resource. This is causing a problem because the server does not have its own certificate. It should be bundled up with the portal resources.
Note: https://internal.gis.bisnet.com is on https://server01.ina.bisnet.com
We have ArcGIS Enterprise deployed. Everything is secure, however when a hosted feature service is loaded in a new web map, the site is flagged as insecure.
In Google Chrome Developer tools, I loaded the site to understand what insecure resource was being loaded.
It notes that my portal site (https://internal.gis.bisnet.com

--example) IS secure.
However, it is also showing the name of the server that portal is on (https://server01.ina.bisnet.com) as an INSECURE resource. This is interesting, because everything should be coming through the portal URL (internal.gis.bisnet.com).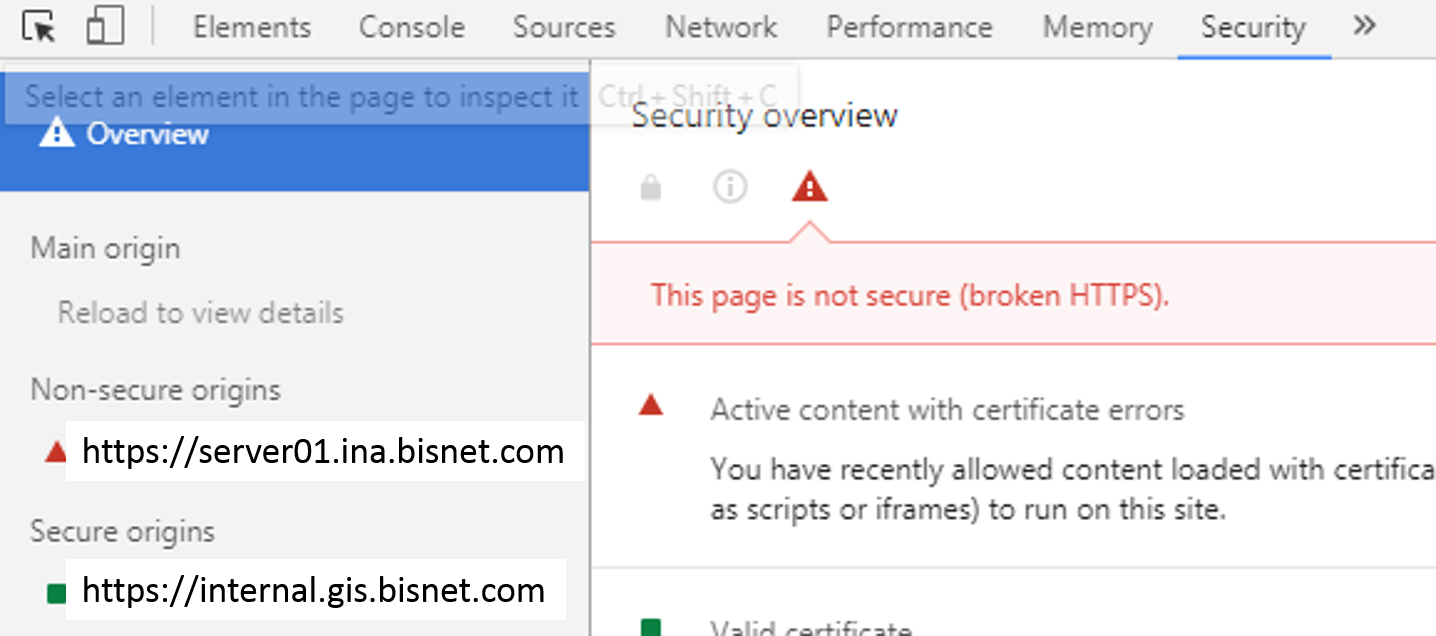 I took a look at the Google Chrome sources list, to determine what resource was loading from server01 (skipping around portal).
It might be an item from our Webadaptor (called team)
It appears to be something under the "self" properties

How do I modify my settings so this resource travels through portal, and does not appear as its own resource?
1 Solution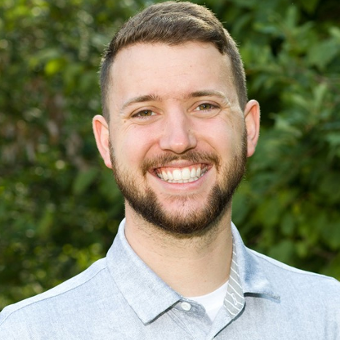 Occasional Contributor III
Mark as New

Bookmark

Subscribe

Mute
So I'm not sure if this was the Web Context URL or simply the name of the web adaptor being incorrect, but the solution was to go to the portaladmin page on portal, navigate to the web adaptor properties, add "/edit" to the end of the URL, and update the name of the web adaptor from the server name to the domain name used by portal. That resolved all of the issues!


Thank you! Your comments put me on the right track.
7 Replies