New Contributor
Mark as New

Bookmark

Subscribe

Mute
I am trying to insert an excel worksheet in my map in ArcMap (layout view), and when I "Insert Object -> MS Excel Worksheet", only a selected portion of the actual data I would like to display shows up in the map. When I try to resize, this merely makes the fonts bigger, but there is no obvious means to display exactly the data that I want to display in ArcMap from my excel worksheet. Help me obi-wan!
2 Replies

Frequent Contributor
Mark as New

Bookmark

Subscribe

Mute
We have found that the best way to get Excel data to display properly in ArcMap is to copy and paste it. I think you would find this is the most common proposed solution on the forums to a recurring issue. Unfortunately if we export to pdf that doesn't always work. The table may not display completely for instance in the pdf. It looks great in ArcMap. So since we have Adobe Acrobat, we have found printing to pdf often works (although that doesn't produce layers and sometimes messes up something else), but the only sure way is to create stamps and add them to the pdfs after they were exported. Clumsy.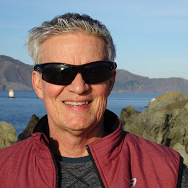 New Contributor II
Mark as New

Bookmark

Subscribe

Mute
John,
Thanks for this post. As it was for the original question so it holds true for 10.1SP1. Copy and paste continues to work like a champ.
Cheers,
Steve