Occasional Contributor III
Mark as New

Bookmark

Subscribe

Mute
We are running portal 10.7.1 and 10.8.1 and when using it in Chrome (Version 90.0.4430.212) we are regularly getting a blank screen. I doesn't matter what page I access (home, content, etc) the result is the same. If I clear the browser history it comes good but want to find out if there are ways to stop this happening as clearing the history is not a very user friendly solution. It will work fine for a few days and then I need to clear the browser history again.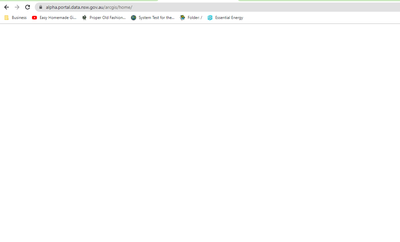 3 Replies

MVP Esteemed Contributor
Mark as New

Bookmark

Subscribe

Mute
I believe this could be an issue with Google Chrome, not with Portal for ArcGIS.
e.g. My hits on the Esri Community is very high, which redirects me for my logins multiple times a day. Also clicking on an external link also redirects to an external webpage. As a result, I have been receiving this error message a few times in the last month.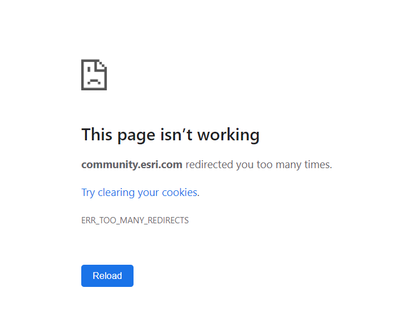 Portal for ArcGIS might also be redirecting the webpage for logins and other activities, which could lead to this error in Chrome.
Unfortunately, I haven't found a solution rather than clearing the cookies (or opening the Portal for ArcGIS in incognito mode). We might get a solution soon if Google treats it as a bug rather than a feature.


Think Location

Occasional Contributor III
Mark as New

Bookmark

Subscribe

Mute
Thanks @JayantaPoddar yes agreed that it is an issue with Chrome but, for our team, it is only manifesting itself when using ArcGIS Portal. It would be great to be able to figure out what ArcGIS Portal is doing for it to cause it to clog up Chrome.

MVP Esteemed Contributor
Mark as New

Bookmark

Subscribe

Mute
Still not sure about the cause of the issue (specific to ArcGIS Enterprise Portal).
But one way to automate the clearing of cookies specific to your Portal website is as follows.
In Chrome Settings > cookies (chrome://settings/cookies),
add your Portal website to "Always clear cookies when Windows are closed".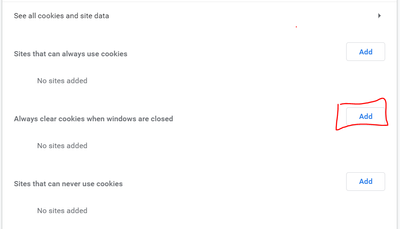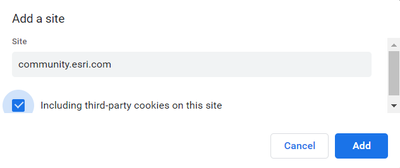 Although, I assume you already know this step.


Think Location