Occasional Contributor II
Mark as New

Bookmark

Subscribe

Mute
How can I insert newline characters in an Arcade expression in ArcGIS Enterprise, the following:

'Rural SI VBP: ' +$feature.AllData_Rural_Site_Influences__VBP_
+ textformatting.NewLine
+ ' SI Non VBP: ' +$feature.AllData_Site_Influences__Non_VBP_
+ textformatting.newline
seems to be ignored in ArcGIS Enterprise.
The inital maps are being prepared in ArcGIS Pro 2.4 so if there is a way we could do this there and have the labels show up in Portal that would work for us too.

I understand from previous questions that textformatting.NewLine isn't supported? But it is included in the documentation here: https://pro.arcgis.com/en/pro-app/latest/help/mapping/text/text-formatting-tags.htm

This is how it looks for us currently in Mapinfo: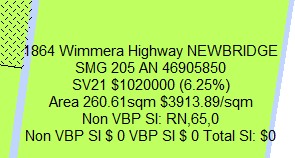 1 Solution

by
jcarlson

MVP Esteemed Contributor
Mark as New

Bookmark

Subscribe

Mute
If you are rendering your label in a JS 3.x map (like the current Map Viewer), TextFormatting.NewLine and "\n" are both ignored.
In a JS 4.x (Map Viewer Beta, certain Configurable Apps), both are valid ways of adding a new line.
Here's a layer of ours with multiline labels, first in a JS 3.x map: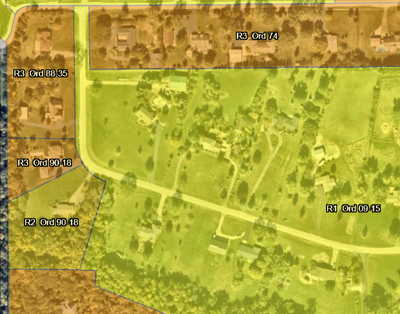 And then in JS 4.x: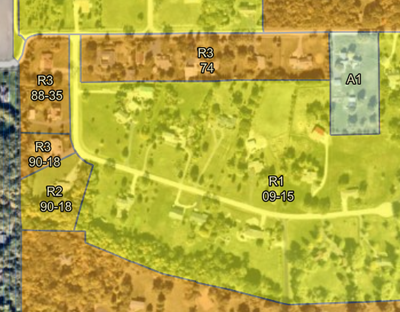 What version of Portal are you on? If you're at 10.8 or later, you can also create Hosted Map Image Layers that can take advantage of all the advanced labeling and symbology of Pro, but are based on a hosted feature layer. Works just the same in either map viewer, too.
- Josh Carlson
Kendall County GIS
10 Replies