New Contributor III
Mark as New

Bookmark

Subscribe

Mute
Hi All,
Analysis via our 10.7.1 ArcGIS Enterprise portal has been a feature that I haven't exposed users to yet. When I went to use them recently I realised that any analysis fails with the below blank error message box.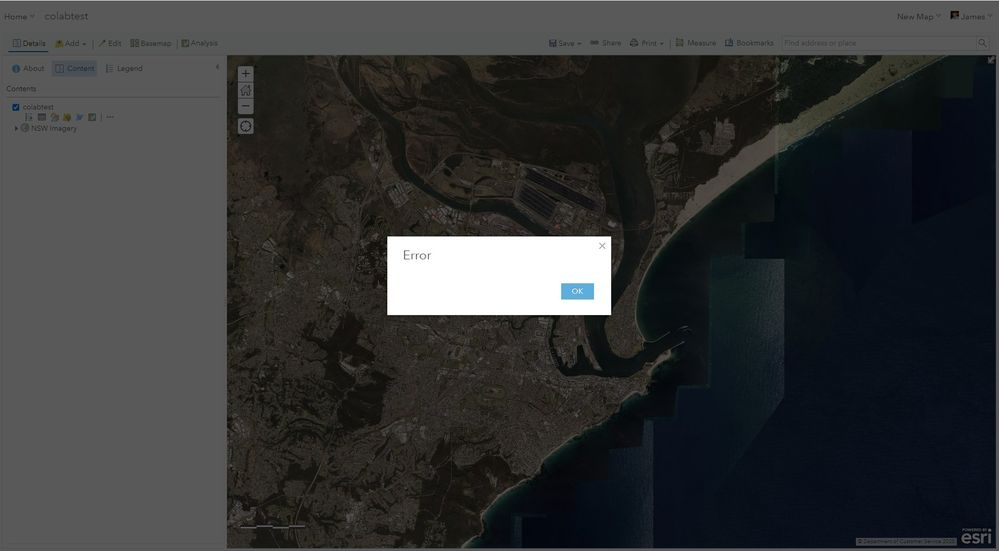 So I tried restarting the publishing and publisingex services. I also used the browsers (Chrome) devtools to catch any errors when I stepped through the process. No issues there. I swear it worked when I first spun up the portal but I'm not sure how long its been broken. I haven't powered down and restarted the vm server itself yet which was my next move. Has anyone got any ideas?
Cheers,
James
1 Solution

New Contributor III
Mark as New

Bookmark

Subscribe

Mute
Its taken a long time to get to the bottom of this issue with a lot of help from ESRI techs. Turns out the problem was an extra '/' in the federated admin url. i.e. Instead of machine.domain.com/arcgis I had machine.domain.com/arcgis/. This has caused strange bugs all over ArcGIS Enterprise. I had to sadly refederate which broke all of my services but now everything runs as expected. I've asked ESRI to put an extra line of validation code to dock the extra slash when setting the server admin url which would fix this issue permanently.
8 Replies