Mark as New

Bookmark

Subscribe

Mute
While running ArcGIS Enterprise 10.8.1 with all current patching in place as of this submission, ran into this nugget.
Current Behavior: Anonymous users to ArcGIS Portal Site can not download data sets. Download option is unavailable regardless of settings (public + download formats on service, etc.) Download button is greyed out. Basic gist from tech support is:
Enterprise Sites use portal's export function for downloads even for public content. Non-logged in users don't have a token and so they can't trigger an export which is why the option is disabled. Not something on immediate backlog.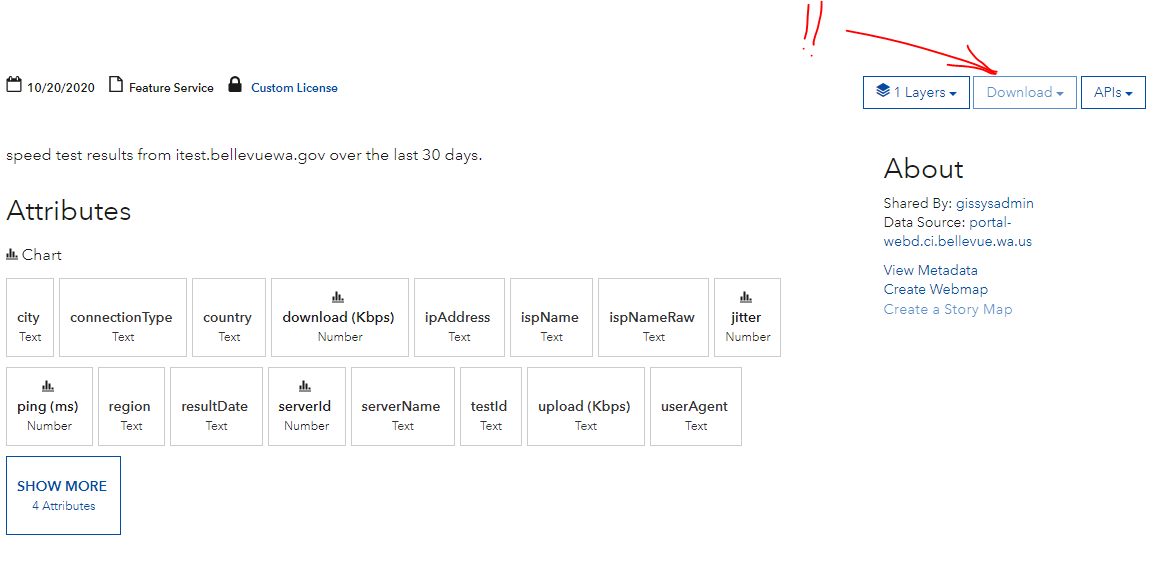 Desired Behavior: Enable the download function. In my case, Level 1 users are plentiful, but that is just an extra step for folks that in some cases is not desired. One step too many for a minimal effort self-service effort for lack of better words. Enabling the download function would allow on-premise/cloud deployed Enterprise Sites to have a similar basic capability of ArcGIS Hub basic without having to use Hub. This allows users to have a choice between AGOL and Enterprise, storage locations of their open data, means of deployment, etc.
Here is a potential use case scenario....
You are managing a Site and its content on dedicated servers to support a police department. The police department sits on a VLAN that is segregated from the rest of the organization. The team you are working with identifies certain data sets that they want the whole department to have access to, but has made the decision that not everyone in the department needs a logon. Enabling the download function from an anonymous account would allow those users to get access to the data without having to either set up Hub or give that user an account.

6 Comments
You must be a registered user to add a comment. If you've already registered, sign in. Otherwise, register and sign in.