Occasional Contributor II
Mark as New

Bookmark

Subscribe

Mute
I have done some testing with Survey123 and have created a basic damage assessment form to help automate the process for our Recovery Group to show in Operations Dashboard. I have copied the URL from Survey123 and added it to my web map and have symbolized it by 5 individual point damage classifications for the 8 features. Everything looks great in the webmap, but when I attempt to create an Operations Dashboard from the webmap it only renders half of the points when it should be 8. I also know when I test with my group for mobile collecting no additional points are added to the dashboard, but the webmap displays all of them. I am curious what the reason is for not displaying correctly.
I have attached the web map as well as the dashboard.
Web Map:https://azdema.maps.arcgis.com/home/webmap/viewer.html?webmap=46cda616abaf45308b5db0cf87fe7ad1
Ops Dashboard: https://azdema.maps.arcgis.com/apps/dashboard/index.html#/70d0d240c226447bb7d8941299ebb854
3 Replies
Not applicable
Mark as New

Bookmark

Subscribe

Mute
When I open your webmap, I see 4 points. When I open the same map in Operations Dashboard I see the same 4 points.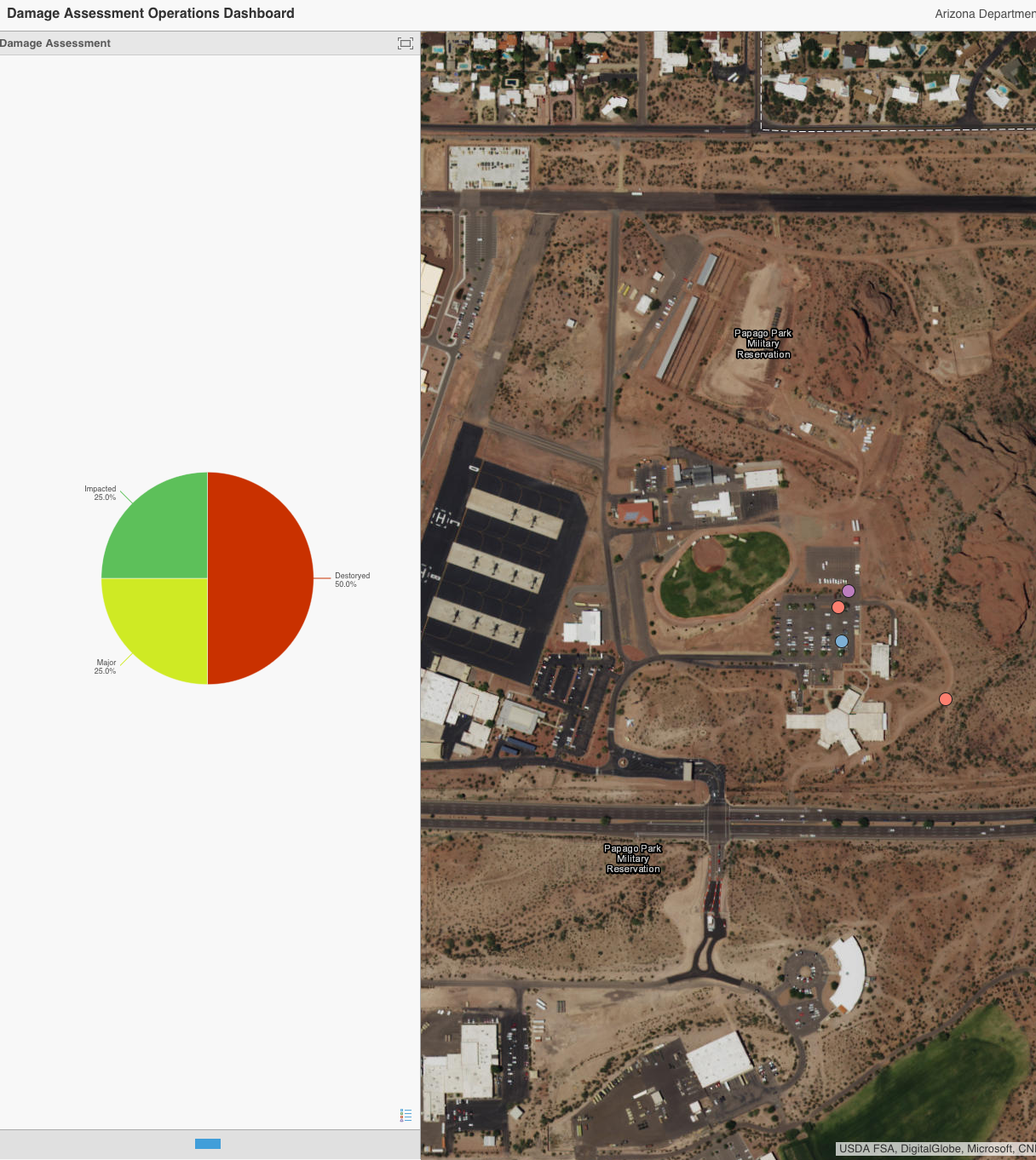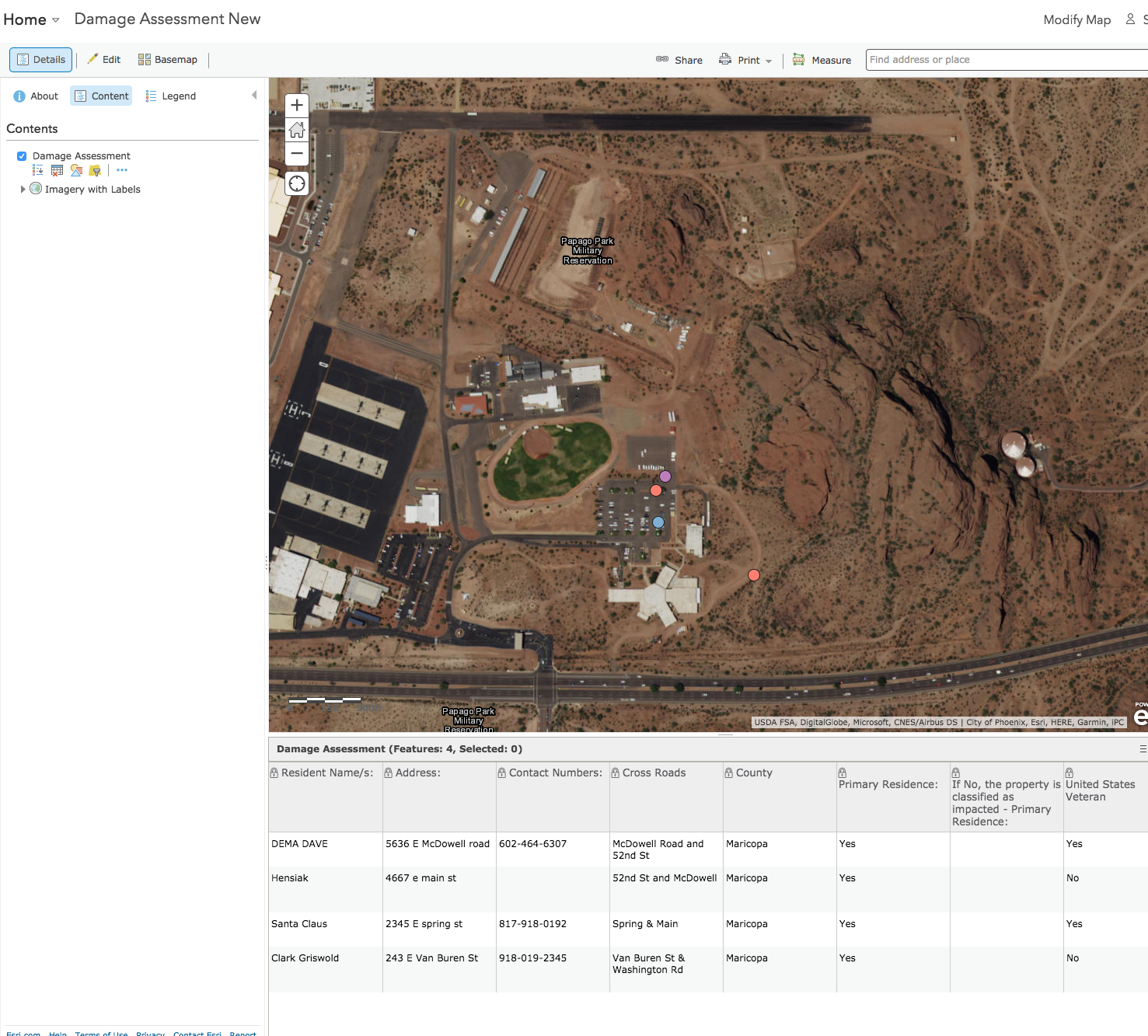 Occasional Contributor II
Mark as New

Bookmark

Subscribe

Mute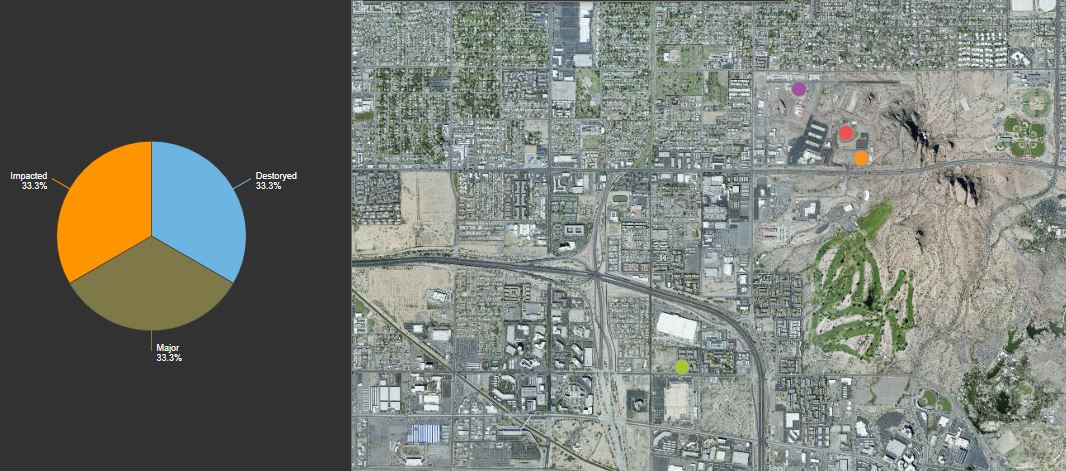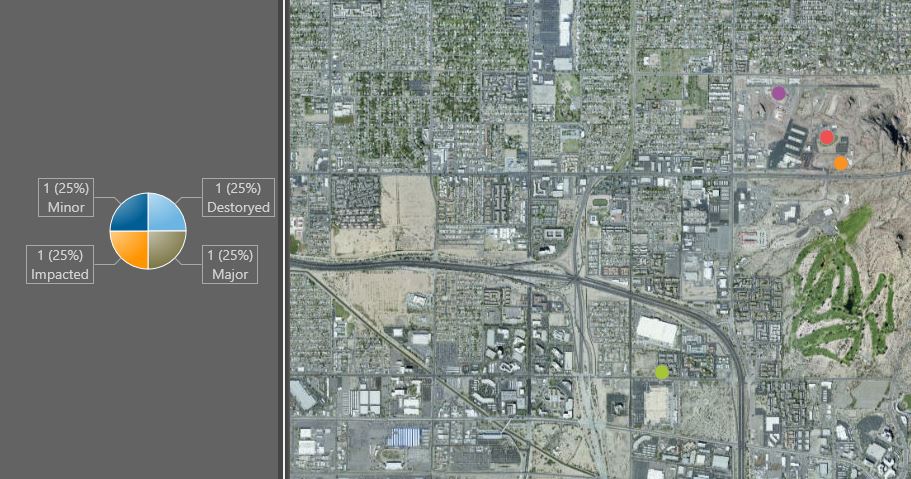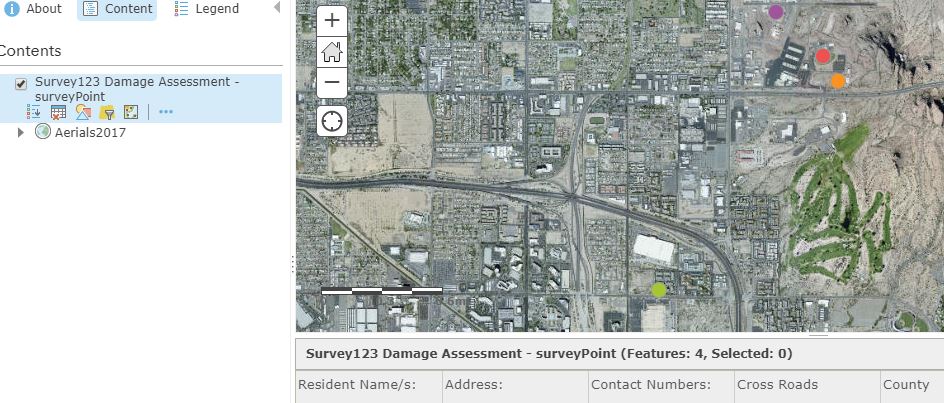 Aaron, strange because I am getting that error on my end. I took a screenshot of the issue that I am encountering. Right now I have four feature points on my Survey in AGOL and obviously see the points in the Web Map, as well as the Windows Dashboard. When I attempt to visualize the information on the Browser Dashboard the application recognizes the fourth point on the map but not on the Pie Chart. Let me know if you still do not see anything.
Not applicable
Mark as New

Bookmark

Subscribe

Mute
That is strange. I cannot access your webmap anymore.