New Contributor III
Mark as New

Bookmark

Subscribe

Mute

Email to a Friend
I have a map layer that I am using to create a list of features in an ArcGIS Online dashboard. The list is set up to display some basic data from each feature, but I want to use Arcade to add an extra line that shows when the feature was last updated.
The last update timestamp is stored as a string in each feature ('YYYYMMDDHHMMSS') in a field called "LastGPSUpdate". I've written an Arcade Expression that works when I manually plug in a string, but whenever I try to reference the actual data, it returns null values. In fact, all of the "$datapoint.XYZ" globals return null values.
Any assistance would be much appreciated!
var dateInitial = $datapoint.LastGPSUpdate

var yearParse = Left(dateInitial, 4)
var monthParse = Right(Left(dateInitial, 6), 2)
var dayParse = Right(Left(dateInitial, 8), 2)

var dateParse = monthParse + '/' + dayParse + '/' + yearParse

Console(dateParse, $datapoint.BattalionArea,$datapoint.Beat,$datapoint.DispatchGroup,$datapoint.LastGPSUpdate,$datapoint.StationArea,$datapoint.Team,$datapoint.UnitType)

return {
  textColor: '',
  backgroundColor: '',
  separatorColor:'',
  selectionColor: '',
  selectionTextColor: '',
  dateText: dateParse
}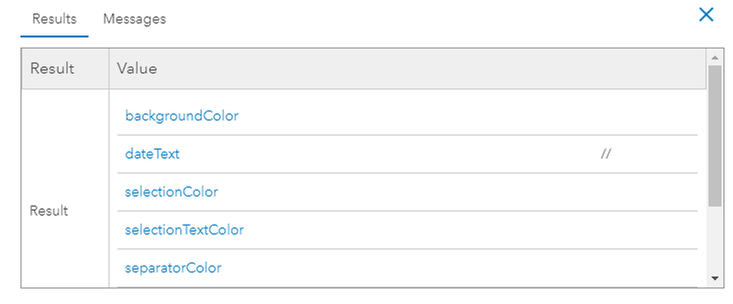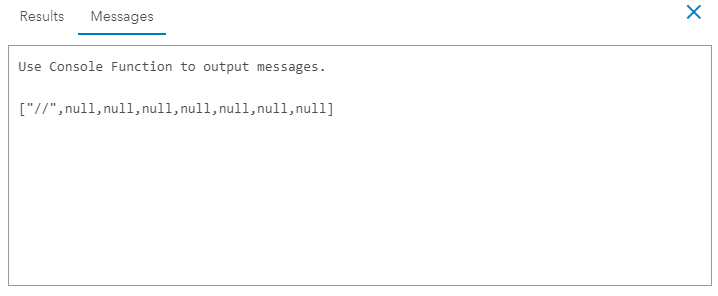 4 Replies