New Contributor III
Mark as New

Bookmark

Subscribe

Mute
Hi Esri,
I am aware of the recent updates to the World Imagery Basemap here in Australia. Thanks so much for the partnership with yourselves and DigitalGlobe.
I am having trouble however trying to create a Tile Package from the World Imagery (for Export) layer with the error message 'Layer type is not supported'. I am sure this was previously working as I created Tile Packages which we use in Collector for our field mapping.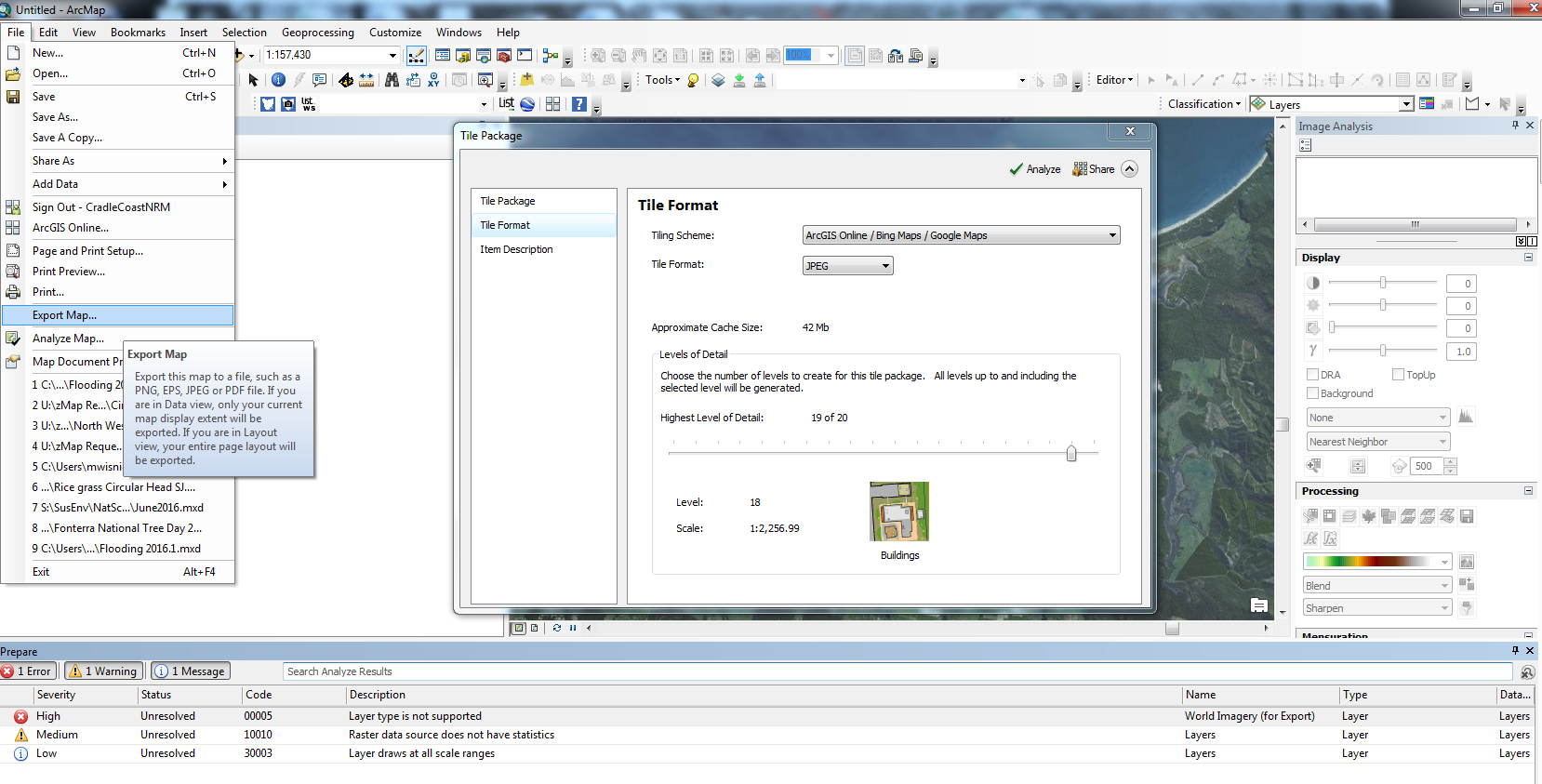 Have I forgotten an important step when creating a Tile Package or is this possibly a result of the updated basemap? I am using the http://tiledbasemaps.arcgis.com/arcgis/services service also.
Regards,
Mark.
3 Replies

Not applicable
Mark as New

Bookmark

Subscribe

Mute
I am experiencing the exact same problem. Anyone know what the fix is?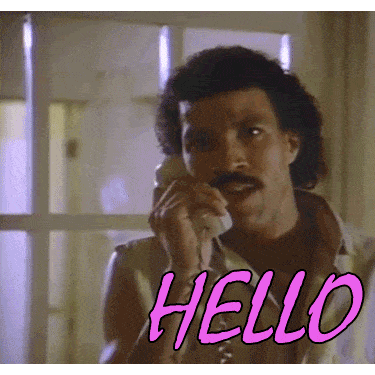 New Contributor II
Mark as New

Bookmark

Subscribe

Mute
Hi,
Exact same problem, in ArcGIS Pro - "Layer type not supported: Map/World Imagery" 'Failed to execute (CreateMapTilePackage)"
Trying to take some of the Esri World Imagery Offline as a map tile package.
Just one layer is in the map contents, the Esri World Imagery Basemap,
I added a description, tags, summary etc... to the Map metadata, so it's not that....
Thanks
Steve

by
DougBrowning

MVP Honored Contributor
Mark as New

Bookmark

Subscribe

Mute
Esri starting blocking this back at 10.2. We went round and round with them trying to get it back. Some said it was on purpose, others not. Never got anywhere on it.
I got around it by keeping a machine around with 10.1 on it. The other way was to make a Mosaic dataset with the service inside of it. Sorry do not remember the details on how to do it exactly but give it a shot. I could ask if someone really cannot get it.
Be careful on the size you use. Download too much basemap in 1 day and they will block you.
Oh and I think Pro worked for a bit but not sure it still does.