Occasional Contributor III
Mark as New

Bookmark

Subscribe

Mute
A while back Russ pointed out to me that you can't use time definition queries in your map service if you want the data to go offline.
Is that still true? I know it's possible in arcgis mobile.
e.g. I want to only show the last 24 hours mapping on Collector. Our fire air observers need to be able have a relatively clear space for new mapping with fires changing over time.
Or are we better off using scheduled tasks to move data to new tables?
1 Solution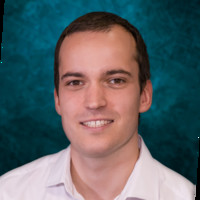 by
VHolubec

Esri Regular Contributor
Mark as New

Bookmark

Subscribe

Mute
Dears,
it looks like the problem with query. AGS for replica creates FGDB. And if the query comes from SDE (MS SQL for example), you can have trouble with this query in replica and map package too. The query for replica cannot be compatibile with FGDB - for exmaple
my queyry is: convert(date,datum,102) = convert(date,GETDATE()-59,102)
It works for SDE, but I cannot create replica, and this query does not work in map package, because this query works only for database and not for FGDB.
As solution it looks the best way create some number column where you will have numbers - number of hours since. And to this column use Definition query - number of hours < 5 (for example). It should work.
Vladimir
5 Replies