New Contributor III
Mark as New

Bookmark

Subscribe

Mute

Email to a Friend
Goodafternoon everyone,
I'm having some issues with the Collector application, especcially while editing a feature. I created a map with different streets, which should be checked outside. The people who are working in the field are ready to add data to the feature.: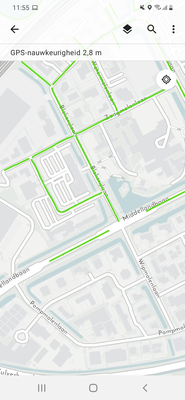 But when selecting a feature, the map goes crazy and zoom into the coast of West-Africa: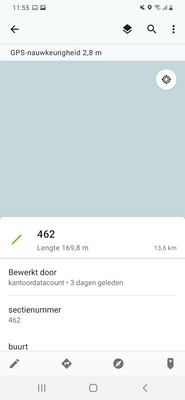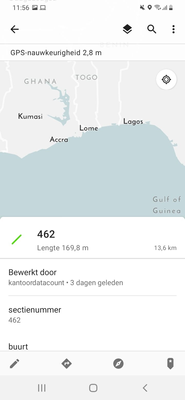 This doesn't happen with every feature, but I think 50% of the times this happens. I don't have any feature which could possibly lay in the Gulf of Guinea. Furthermore I know if I tap on the GPS selector, I get back to my original location. But this wrong focus on the map happens too many times, which makes the work inefficient and you get a kind of annoyed... I work with the 20.2.2 version of the Collector application.
Let me know if you know any bug/solution 🙂
3 Replies

by
David_Brooks

MVP Regular Contributor
Mark as New

Bookmark

Subscribe

Mute

Email to a Friend

New Contributor III
Mark as New

Bookmark

Subscribe

Mute

Email to a Friend
@David_Brooks Thanks for your answer to my question.
Unfortunately we are not able to run the recalculate feature class tool. I think the problem is within the custom vector basemap i use during the projects. All the features holds the Dutch coordinate system (RD New), but the basemap holds the Mercator coordinate system.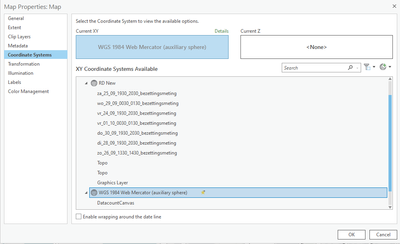 Do you have any idea how I can change the coordinate system of the custom made basemap? Thanks already for your knowledge and time!

by
David_Brooks

MVP Regular Contributor
Mark as New

Bookmark

Subscribe

Mute

Email to a Friend
@Kantoor__DataCount_-_Verkeerso firstly, whatever basemap you put in your web map will define the coordinate system of the web map.
So if you add data in another coordinate system, AGOL will pick an appropriate transformation to convert your Dutch system into web mercator.
It might be that AGOL doesn't have an appropriate transformation available? You can confirm this by adding the web map into an ArcGIS Pro project and inspectoing the properties to see what transformation has been applied. You can also change the transformation of the web map here if required.
If you have a custom vector tile basemap and want to change the coordinate system to match you vector data, then you'll need to build a fresh vector tile package, as you can't project them to a new CRS as far as I'm aware. (they can project on the fly in desktop apps, but that doesn't help you online).
https://pro.arcgis.com/en/pro-app/latest/tool-reference/data-management/create-vector-tile-package.h...

David
..Maps with no limits..