Occasional Contributor II
Mark as New

Bookmark

Subscribe

Mute
I'm trying to troubleshoot a map that used to work in Collector, but seems to not work correctly now. It's a map for our field crews to make basic attribute edits to some features (hydrants, mains, etc). Currently, the map is visible in Collector, and opens without any errors. However, none of the layers draw, but are visible in the layer list (first image). There are no errors in the Server logs.
If I open the map in Field Maps (second image), I see all the layers. My one thought was Arcade-based symbology rules, but I don't have any of those configured as far as I can see. I'm logged in as the same user on both apps. The service was published to our Portal from ArcGIS Pro 2.6.3. I've also tried republishing, both as an overwrite and as a brand-new service, to no avail. Does anyone have any thoughts? I want to get our people on the Field Maps app, but we'll still be using Collector for at least a little while.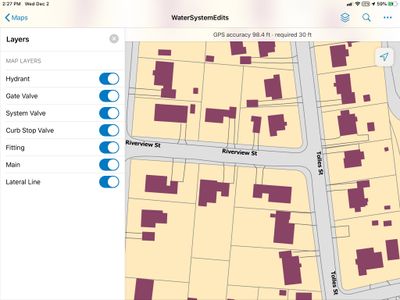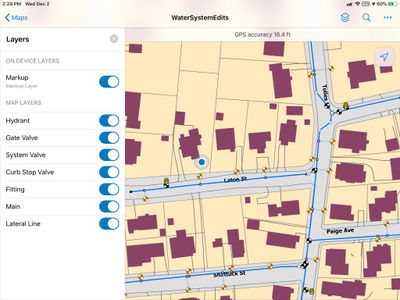 3 Replies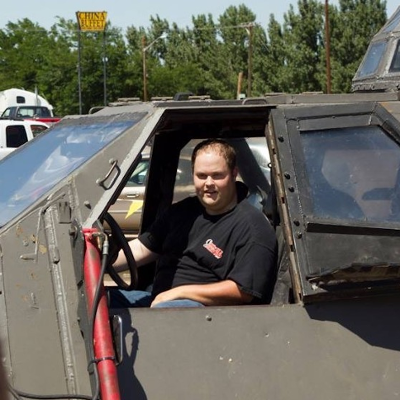 New Contributor III
Mark as New

Bookmark

Subscribe

Mute
We've run into this EXACT issue last week. I have a support ticket open but am still waiting. Our data is in an enterprise geodatabase in SQL 2017 and our ArcGIS Enterprise stack is 10.8.1 and the service is published from ArcMap. I did a test with the same data through a service published with ArcGIS Pro and same problem. The issue is present in Collector on iOS and Android but ironically works fine on Collector for Windows 10.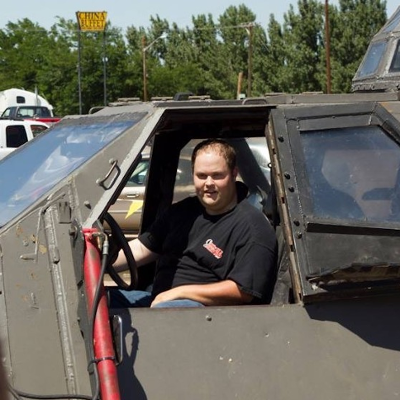 New Contributor III
Mark as New

Bookmark

Subscribe

Mute
For what it's worth, if anyone else ends up in this thread, I worked with ESRI support from Dec 17, 2020 to March 25, 2021 troubleshooting with no resolution. I think we isolated the issue to related tables, since publishing the feature classes without relationships worked fine. We just ended up switching to Field Maps since it works in there. Maybe that was their plan? lol.

New Contributor III
Mark as New

Bookmark

Subscribe

Mute
I am currently experiencing this same issue.
Has anyone resolved it at all?
Thanks