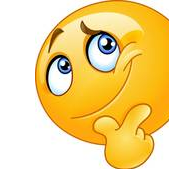 Occasional Contributor
Mark as New

Bookmark

Subscribe

Mute
Yesterday we were collecting point features with three android devices using Collector beta acquiring GPS info from two SX Blue receivers and one Arrow 100 receiver. Out of approximately 300 points a score or so of the points failed to load all of the receiver data (EsriGNSS_XX) fields. In some cases the receiver name and lat/long were present but nothing else. In 9 points nothing was collected but the points appeared on the map, nowhere near close to where they should be but did add the image attachment. I have to assume that the beta lost its connection partially to the receiver app and only allowed a limited syncing of information.
Also to note that the beta app would arbitrarily close and need to be reopened.
In all of the points the Collector app verified that the minimum accuracy had been obtained.
Has anyone had anything similar happen with the Collector beta app?
Another note worth mentioning is that in the later part of the day attempting to clean up errors/issues I reverted to using the Arrow 100 and iOS tablet with the latest version of Collector. Four of thirty points experience similar issues but not to the scale of the Android beta app. In the iOS interface, most EsriGNSS fields were populated but the Receiver Name field had the correct receiver SN but failed to name it as in most cases. Typically it states Arrow 100... and in these cases it just stated EOS device.
All feature collection was performed with disconnected editing of downloaded map area.
Never in the years of using Collector have I seen anything like this happen.
5 Replies