New Contributor III
Mark as New

Bookmark

Subscribe

Mute
Hi all,
I created the terrain with height map with tiff images, but the texture is located in wrong position. I posted some screenshots to show my issue.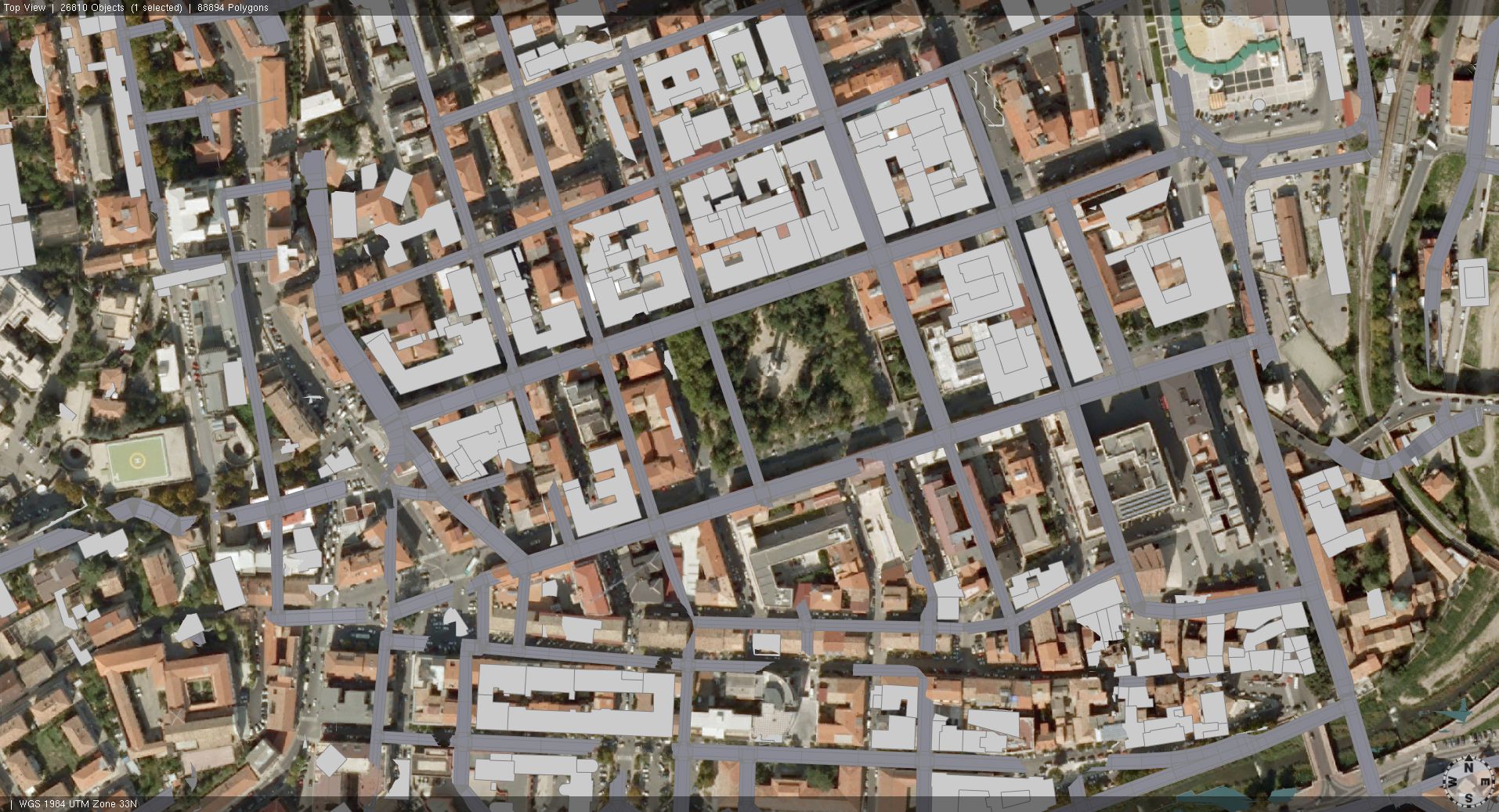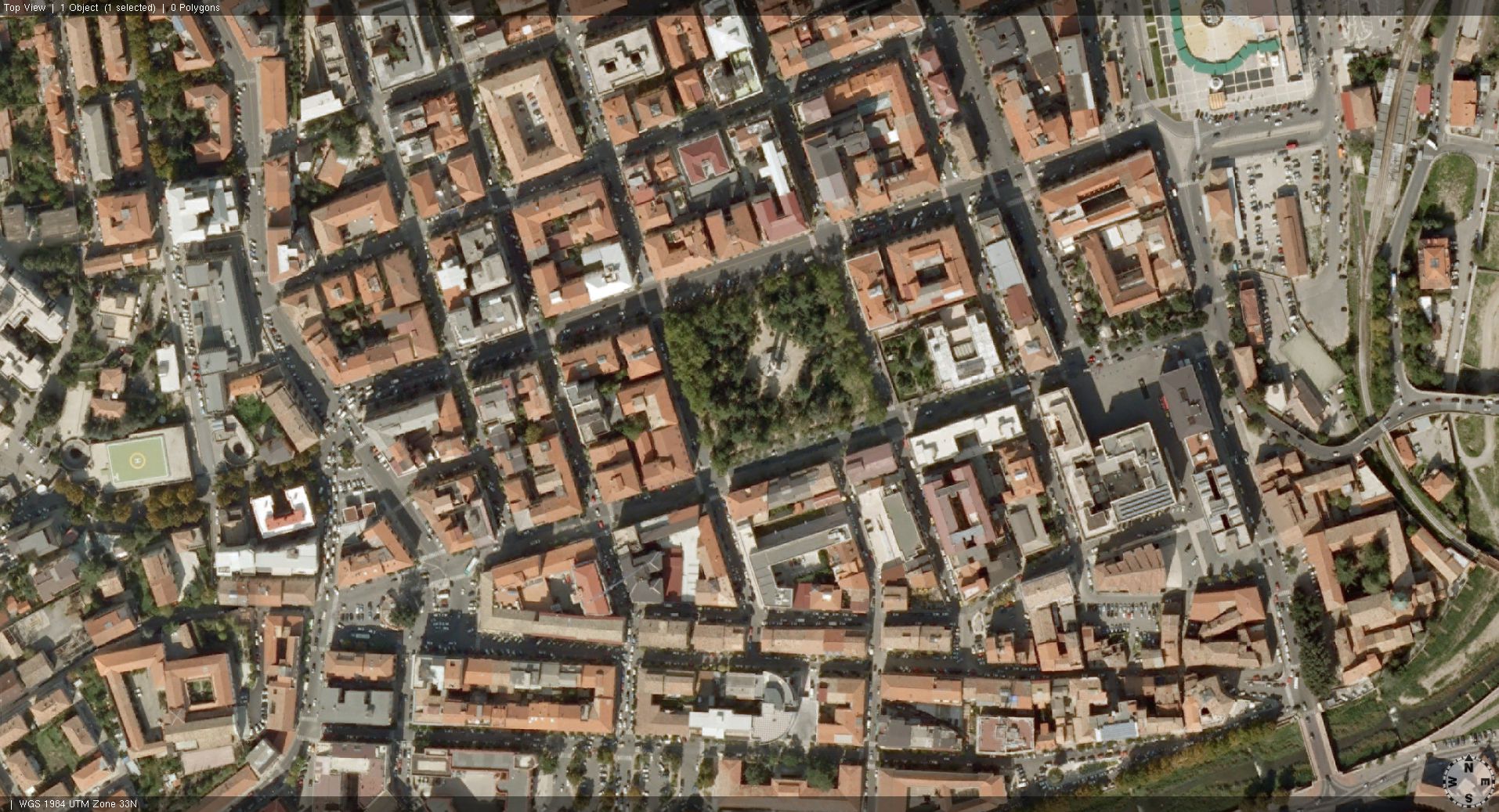 In the first 2 images I created the terrain (Terrain Import) with greyscale tiff for heightmap and set the aerial view as texture. As you can see, the texture is not properly aligned with the buildings and roads position.
In the second 2 images I created a flat terrain (Texture Import) using the same aerial view image, and it is in perfect position with buildings and streets.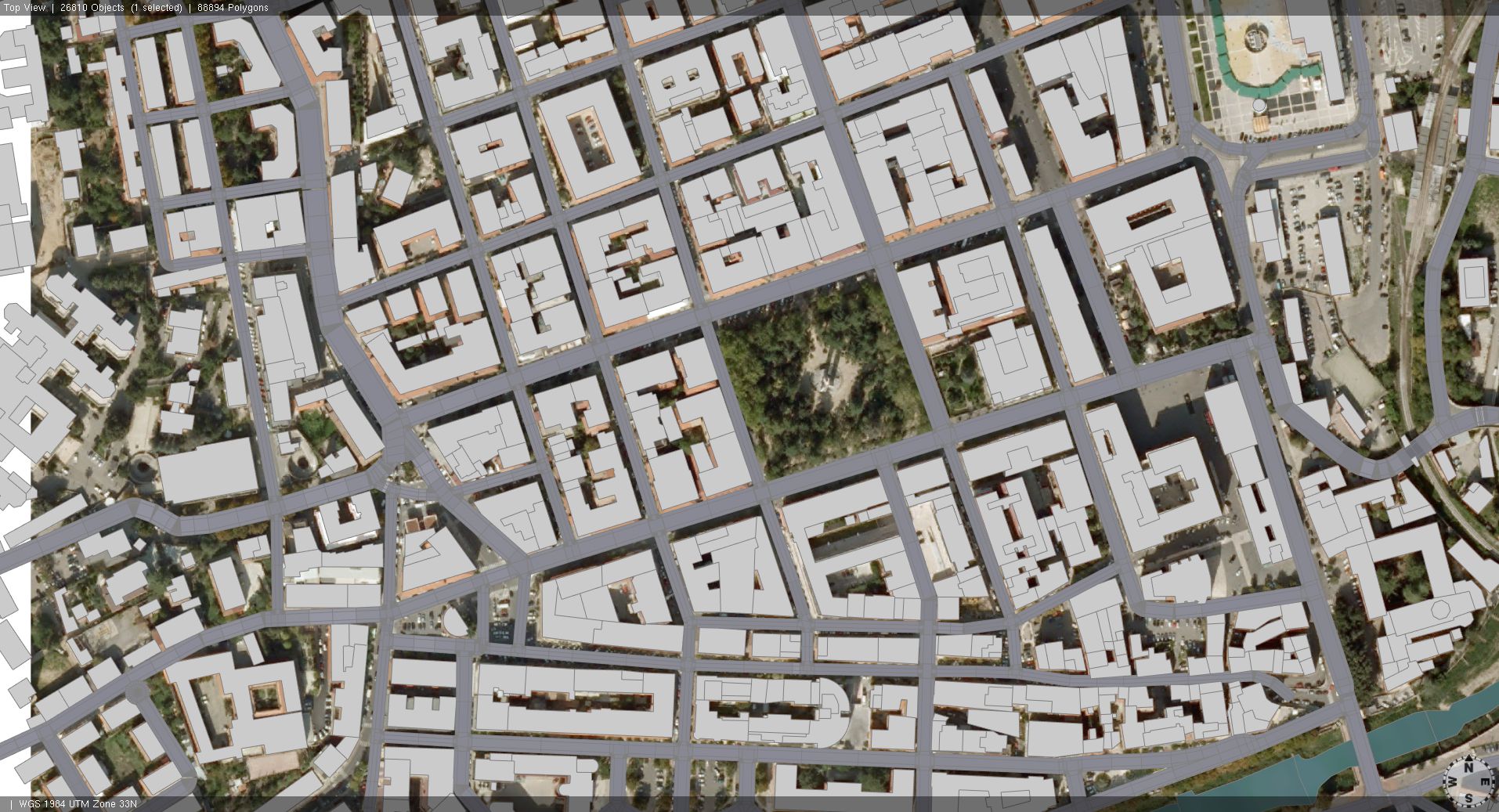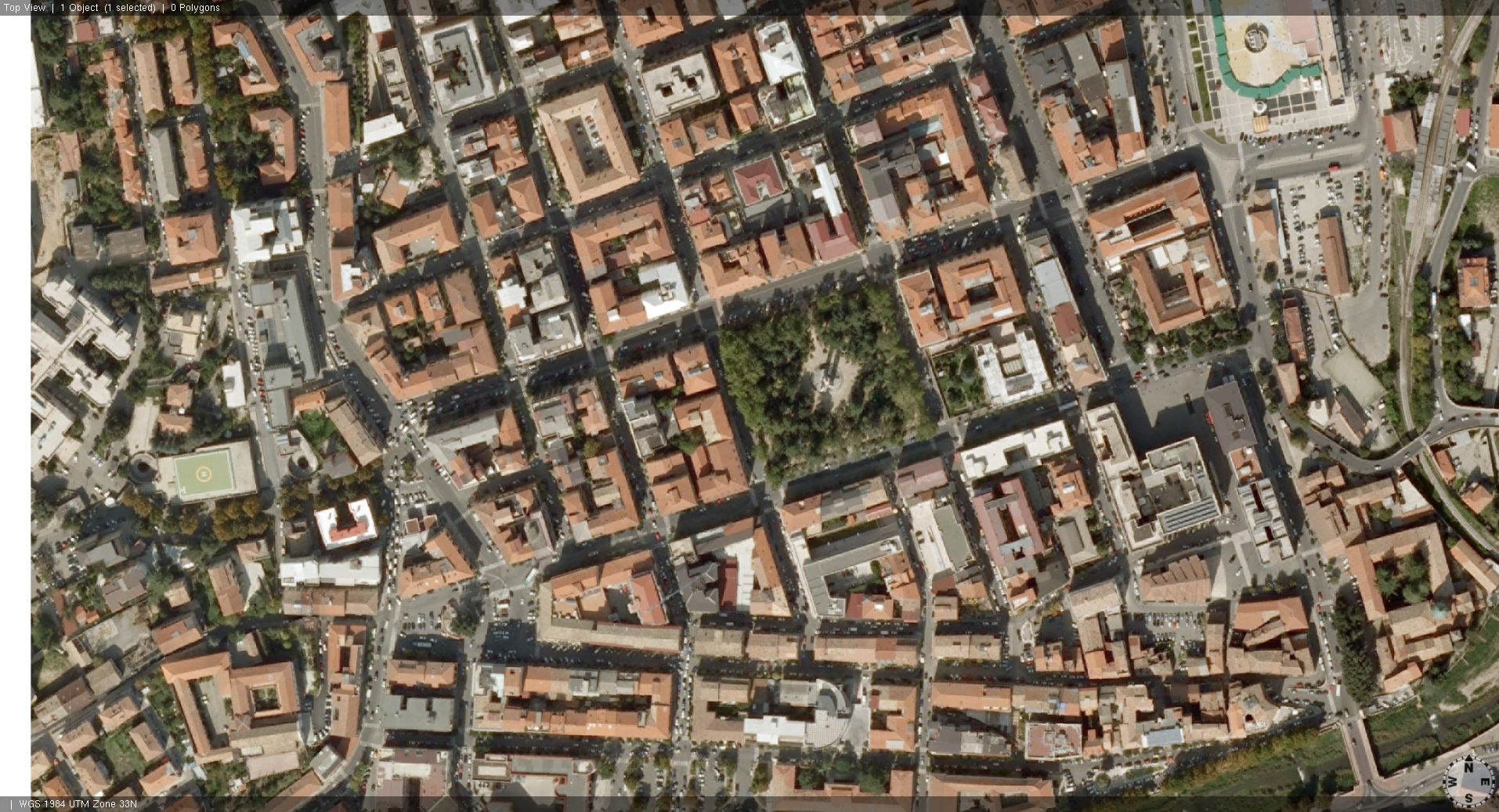 Any suggestion? How can I change the texture mapping?
Please help me!
I add one of the images I was talking about with the heightmap.
Here there is the shape file for the buildings footprints, just to check if the aerial image is correctly located.
Messaggio modificato da Valerio Bozzo
1 Solution

Regular Contributor
Mark as New

Bookmark

Subscribe

Mute
Well, if you drag-n-drop either of the images into the viewport in CE, the terrain creation dialog will come up.
Best do this in a new scene, for both image files.
If the propoposed scene coordinate system (SCS) and the extent/offset don't exaclty match for BOTH images, the georeferencing info is wrong.
What you then can do, e.g. if one of the files does not have a proper georef definition or e.g. does not recognize a projection, therefore falls back to metric scene coordinates, use the one that has proper georeferencing data, CREATE the terrain and then edit the texture file in the terrain object. The reason for this is that when you're still in the terrain creation wizard, loading a new map will reset the extent in the wizard. If the terrain is created, loading a new picture will only edit the picture.
But the images MUST MUST MUST depict the same extent, since basically BOTH of the textures are only 'draped' on top of the terrain geometry (scaled to the ends in both dimensions). The georef info is only used to create the terrain geometry, the images are then mapped over this geometry, even if the extents don't match. So be very cautious.
Ok?
Matthias Buehler
Head of 3D Technologies
twitter: @MattB3D

-------------------------------------
Garsdale Design Limited
matthias.buehler@garsdaledesign.co.uk
10 Replies