Occasional Contributor III
Mark as New

Bookmark

Subscribe

Mute
This is probably something simple im not seeing , but I cant figure out how to remove a texture from a shape. I have created most of my scene buildings with Rule files, but I modeled one building manually. Next, I used the "Texture Shapes" tool at the top to apply a brick facade. However, I realized I modeled one part of the building wrong and I want to remove the bricks so I can just work with the gray shape again. How do i get a at texture off of a shape?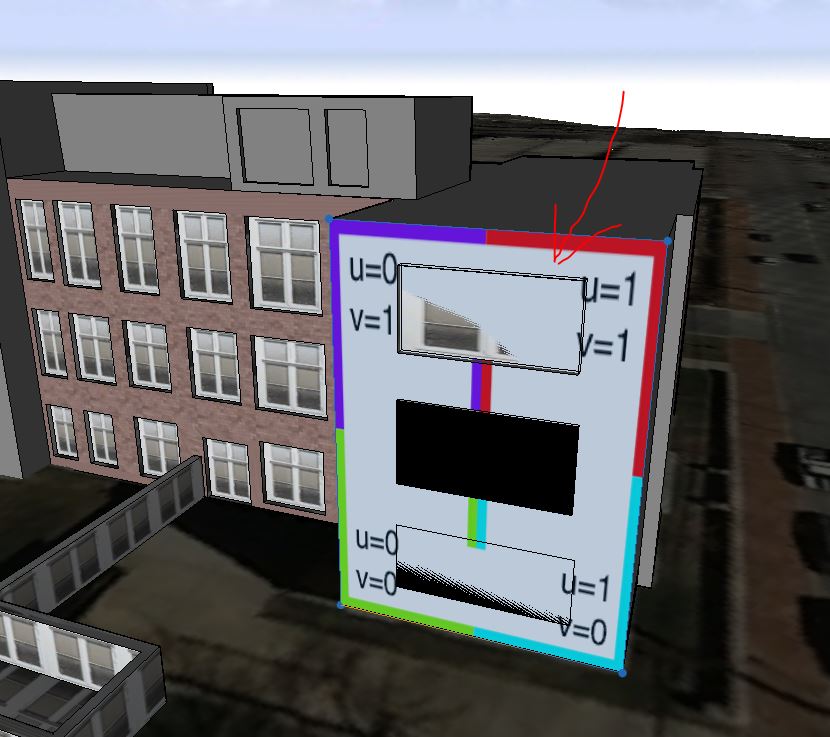 2 Replies

Not applicable
Mark as New

Bookmark

Subscribe

Mute
Select the shape (not the face on the shape), and in the Inspector, there is a Materials tab. Open the tab, and right click on the material(s) and choose Delete. You might need to do this more than once if you have multiple materials. If it looks like you are renaming the material, then exit that field and try when the field is not open for editing.

Occasional Contributor III
Mark as New

Bookmark

Subscribe

Mute
Ok. I see what you mean. I was looking in the texture shape dialogue box and not the inspector window.
Thanks.