Not applicable
Mark as New

Bookmark

Subscribe

Mute
Hey everyone I am pretty new to CE and am learning it as part of a final project in my landscape architecture course. I am trying to replicate a neighborhood, and would like to use the Plant_Distributor.cga that comes in the ESRI.lib, I have installed the vegetation webstyle and all of my plants till oad in as cubes with the phrase 'Unknown Asset' on all sides. I understand this doesn't have the information to generate a texture, but it should. I double checked all file paths as well, nothing seems amiss there...
Any suggestions?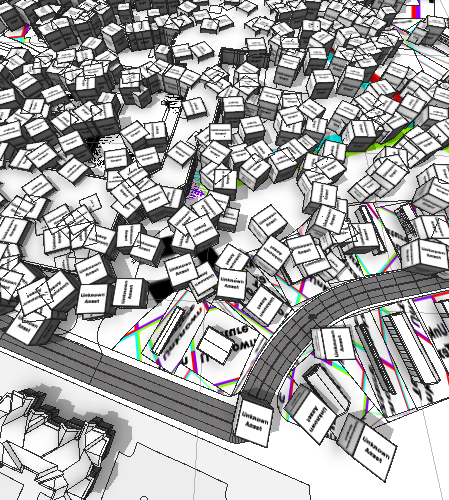 1 Reply

Occasional Contributor
Mark as New

Bookmark

Subscribe

Mute
As per my reply here
CityEngine 2019 missing Plant Library ?
If you have ESRI.lib installed correctly in your workspace, and your projects sitting in there correctly too, then it should work properly.

It does for me. Otherwise you'll need to supply more info on how you have these set up.