New Contributor
Mark as New

Bookmark

Subscribe

Mute
Bonjour,
nous tentons de faire démarrer le logiciel CityEngine 2016 sur un poste de travail Windows 7 x64.
Nous avons installé le logiciel License Server Administrator 10.5.1 sur le poste de travail.
L'autorisation du logiciel avec notre fichier de licence flottante à bien passé et le serveur est démarré.
Lorsque nous effectuons les tests tout semble ok le test de licence passe et détecte le bon logiciel.
Hi,
We try to start the CityEngine 2016 on a computer Windows 7 x64.
We have setup the License Server Administrator 10.5.1 on the computer and the
autorisation with the license files have work without any trouble. The server on the computer is running without error too.
When we make somes test all look good and the license server is running.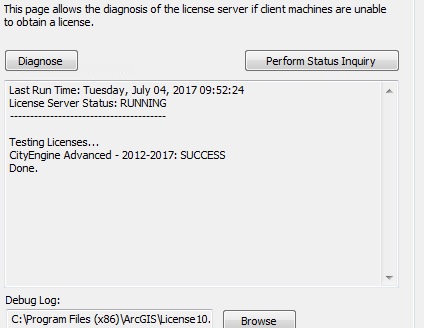 Par contre lorsque nous démarrons le logiciel en utilisant le raccourcis sur le bureau, le message ci-dessous s'affiche.
But when we start the CityEngine by the shortcut, we receive this pop-up.

Nous avons tenter de désinstaller le Licence server administrator pour installer une version plus ancienne (10.1).
Suite à la lecture d'une page d'aide d'Esri qui mentionnait que la version 10.1 était supporté par le logiciel.
Nous avons aussi désinstallé la version 2016 pour mettre la version 2017, mais nous avons toujours le même message d'erreur au démarrage de l'application.
We have try to uninstall the Licence server administrator software to install an old version 10.1
I have read a esri faq who talk about the compatibility with 10.1 for the CityEngine software.
We have uninstall the 2016 version of CityEngine et try the 2017 version, but the same pop-up come at the startup of the software.
Je n'ai pas trouvé le fichier LM_LICENSE_FILE sur le poste de travail, mais j'ai modifier le fichier host dans system32/drivers/etc pour y ajouter une ligne supplémentaire faisant référence au pc lui-même.
J'ai fais la même chose dans un second fichier situé au même endroit nommée lmhost.sam.
J'ai ensuite stopper le serveur de licence puis je l'ai redémarré.
J'ai fait relire le fichier de licence qui est lu avec succès.
J'ai aussi modifier le fichier service dans le dossier bin du serveur de licence pour mettre le nom du pc sur la ligne du host.
Malgré c'est modifications et le fait que lorsque je ping le pc répond correctement, le message s'affiche toujours.
I dont find the LM_LICENSE_FILE on the computer, but I have modify the host file in the system32/drivers/etc folder.
we have add one more line on the file to specify the ip and the pc name.
I have make the same thing in the lmhost.sam who are in the same folder.
I have stop the server et start again before make a reread of the license file.
the server start without any problem and the file reread is a succes.
To finish, I have make a modification in the service file in the bin folder to specify the computer name like host.
When I PING the computer name the IP respond and vice-versa.
But after all this change and test I have always the same pop-up when I start the software.
Si vous avez une idée ou une solution toute information supplémentaire est bienvenue.
If you have any idea or solution, all complementary information is welcome !
Merci
Thank you !
1 Reply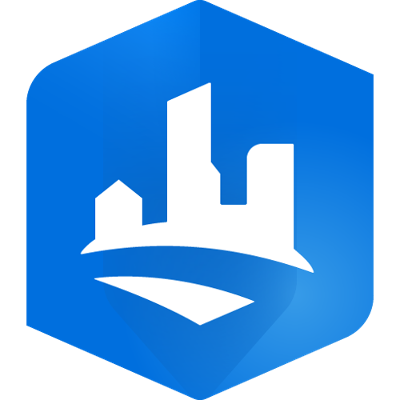 by
ThomasFuchs

Esri Regular Contributor
Mark as New

Bookmark

Subscribe

Mute
Thank you for your question.
Have you set the correct port and host in the ArcGIS Administrator of the client machine where CityEngine is supposed to run?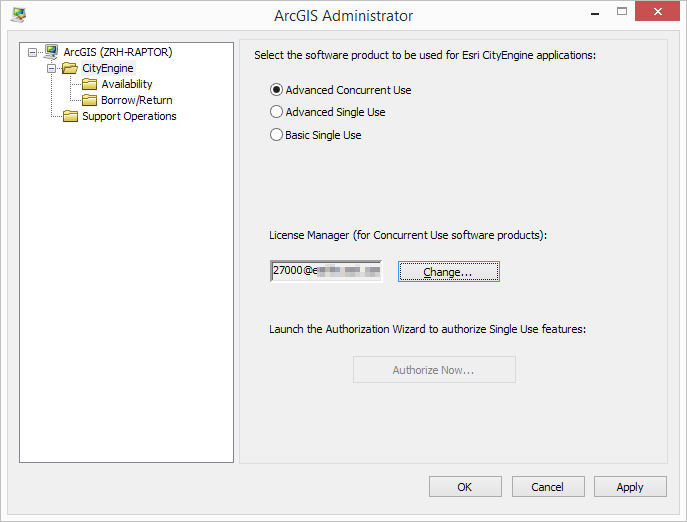 Please also have a look into the CityEngine install guide: