New Contributor II
Mark as New

Bookmark

Subscribe

Mute
Hi team, we are exporting ArcGis CityEngine terrain to Datasmith using CityEngine 2021.1. We are running into an issue with the position of the tiles in the datasmith file where they don't quite match in the edges as per this screenshot: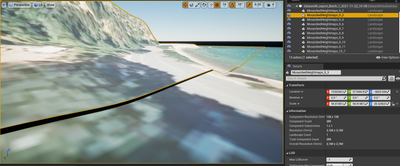 We think this is related to the way that the scale is being set when exporting from CityEngine, which I am guessing is calculated using the maximum and minimum height of each GeoTiff tile individually, instead of the whole set.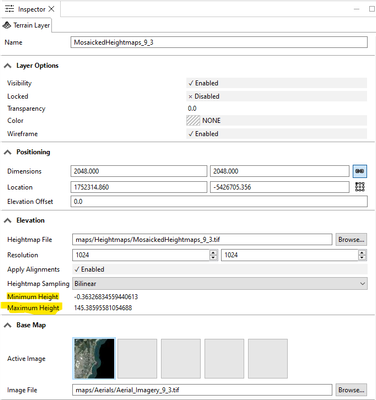 The reason I believe this is the problem is that if you look at the Datasmith file (and corresponding imported landscapes), the scale X and Y is the same for all the landscapes but the Z varies ever so slightly (see the attached datasmith file).
Unfortunately we haven't found a way to modify how this is calculated when doing the export from CityEngine.
We want to be able to set a uniform scale in the resulting datasmith file using a max and min height for the whole terrain. This would be, for example, from -50 (below sea level) to 480m (highest peak in the region). Do you know if there is any way to do this in CityEngine, manipulating the scene or at the time of export?
Have you seen this issue before? It seems to me like a potential bug because it would mean an inaccurate representation of the terrain in a scene when exporting to datasmith.
Your assistance is appreciated
4 Replies