Mark as New

Mark as Read

Bookmark

Subscribe

Email to a Friend
What are the 3D Tools for Power lines?
The 3D Tools for Power lines solution is a collection of ArcGIS Pro tools that simplifies and automates the process of creating 3D visualizations of transmission and distribution lines. The results can be published and visualized in a 3D scene which can be easily shared with stakeholders or the public.
Benefits
The following are some benefits of using 3D Tools for Power lines:
Visualize existing power lines

in 3D and add them to your 3D basemap to serve as a foundation for creating 3D applications and workflows.

Visualize proposed power lines in 3D and assess the visual impact on the surrounding landscape.

Supports both transmission and distribution lines

Works with existing GIS data as input.

Creates realistic 3D representations of conductor and tower structures

Supports a wide variety of conductor and tower configurations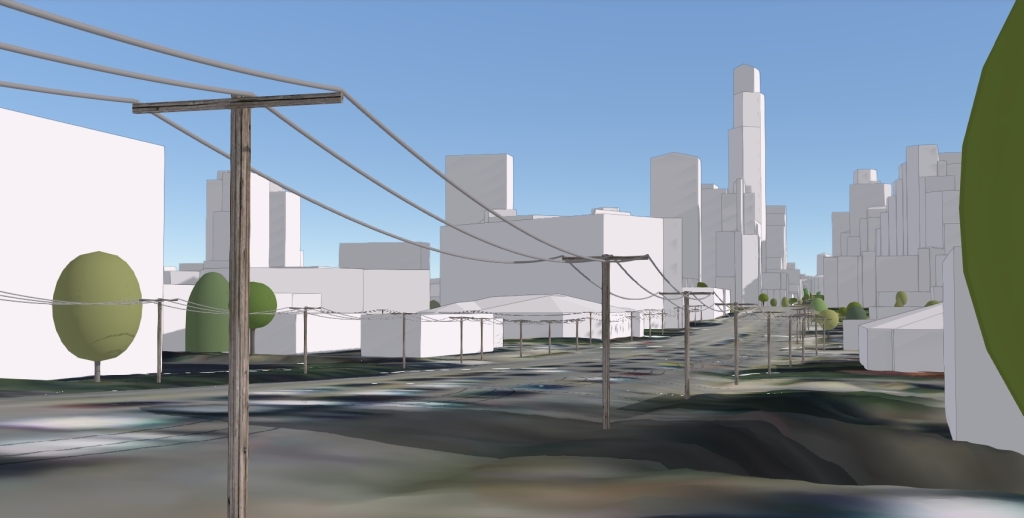 Get started with 3D Tools for Power lines
Download the 3D Tools for Power lines ArcGIS Pro project.

Read the current limitations in the description.

Extract the zip file to a folder on your machine.

Open the 3DToolsForPowerLines.aprx in ArcGIS Pro.

In the Catalog pane, expand the Tasks folder, then double-click on the

Create 3D Power Lines task

Use

the Create 3D Power Lines task to step through the workflow.


System requirements
The following software is required:
ArcGIS Pro 2.3 - 2.4 (Advanced)
ArcGIS 3D Analyst extension
Note: you might need to install the Microsoft Access Database Engine driver if you encounter a TableToTable error. See this link: https://pro.arcgis.com/en/pro-app/help/data/excel/work-with-excel-in-arcgis-pro.htm
Feedback
It would be helpful for us to know:
how these workflows and apps will benefit your organization
how the workflows and apps can be improved
any bugs or other issues.

For comments, questions, bug reports, new requirements: please email gvanmaren@esri.com
5 Comments
You must be a registered user to add a comment. If you've already registered, sign in. Otherwise, register and sign in.