New Contributor III
Mark as New

Bookmark

Subscribe

Mute
Hello all, I am working on a React app and having a difficult time trying to get the Search widget to work. I am using esri-loader and ArcGIS API for JavaScript 4.19.
I added a Search widget to my map and everything seems to be working fine up until the point when you try to click on one of the search (autocomplete) suggestions. Clicking on a suggestion closes the list of suggestions, however, the 'select-result' event never fires and the map never navigates to the selected feature. I'm trying this on a feature layer/service that supports pagination and has geometry associated with it. I'm not seeing anything in the console.
If I turn autoselect ON, the select-result event fires and the map will move, but it will always go to the first item in the suggestion list, which is not what I want.
Any ideas on why it's not working as expected with autoselect off? I'm out of ideas and not sure how to proceed.
Here is a sample of the code:
this.searchWidget = new Search({
      view: this.view,
      locationEnabled: false,
      autoSelect: false,
      includeDefaultSources: false,
      sources: []
});
this.view.ui.add(this.searchWidget, { position: "top-right" });

// attached this listener; it is not firing
this.searchWidget.on("select-result", (event) => {
      console.log(event);
});

this.lakes = new FeatureLayer({
      id: "lakeLayer",
      url: url,
      definitionExpression: "state='CA'",
      outFields: ["*"],
      renderer: lakesRenderer,
      popupTemplate: lakesTemplate
});

this.searchWidget.sources.add({
      layer: this.lakes,
      searchFields: ["assessmentunitname"],
      displayField: "assessmentunitname",
      exactMatch: false,
      outFields: ["*"],
      name: "Lakes & Areas",
      placeholder: "Search"
});
Thank you-
2 Solutions
New Contributor II
Mark as New

Bookmark

Subscribe

Mute
We see this same issue in a Vue 2.x app that is also using esri-loader. First appears for us in ArcGIS API for JavaScript 4.17. Issue does not appear when using older versions, and we've had to leave our app pinned to v4.15.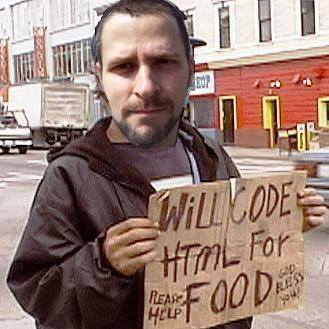 by
shaylavi

Esri Contributor
Mark as New

Bookmark

Subscribe

Mute
@ShellyM you might be happy to hear that I found a better solution than the one you marked 🙂 The next release of the JS API (4.20) seems to fix this issue + surprisingly, it's already reachable and available (not officially) through the esri-loader, so you can test it but I'd suggest "productionise" this only after the official release which should be in the next few weeks
Shay
15 Replies