Occasional Contributor
Mark as New

Bookmark

Subscribe

Mute
I am implementing 3D live tracking using a SceneView with the JS API.
The app (flyxc.app) display the live track and some markers for messages and pilots: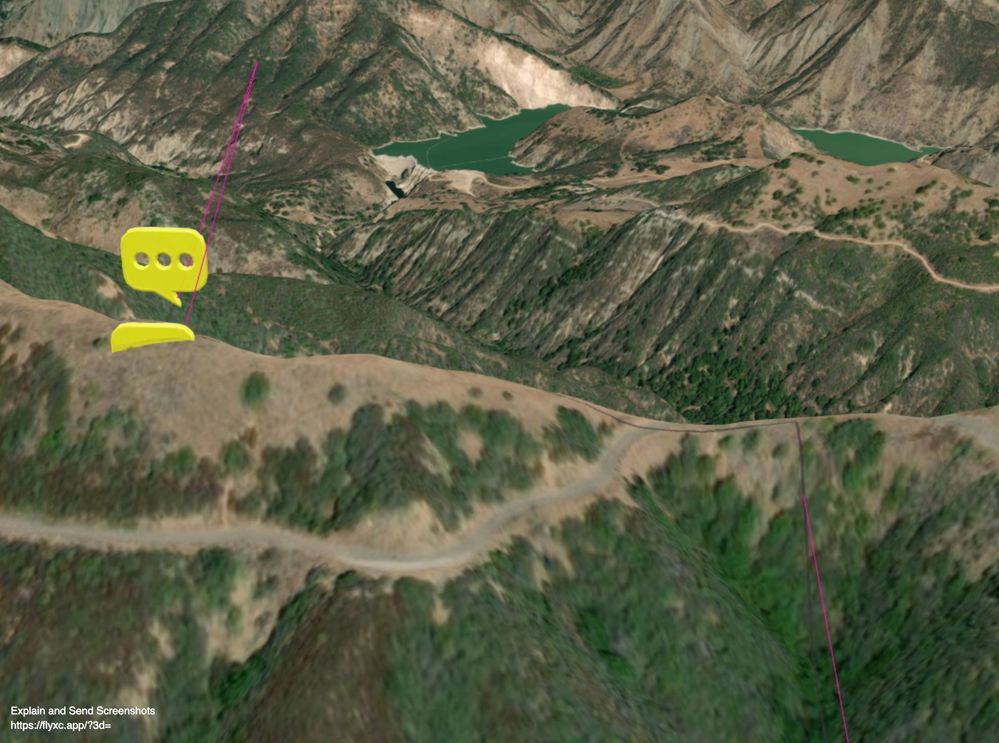 The app uses a GraphicsLayer for the tracks and the markers and a GraphicsLayer 'on-the-ground' for track shadows.
One issue I have is that some markers and the tracks could be rendered below the ground while I would like their elevation to never be below the ground.
I guess one way to solve this would be to use the ElevationSampler and compute the maximum of (fix altitude, sampled ground altitude). However it doesn't seem trivial: it probably should take the resolution of the sampler into account and recompute the sampled ground altitude when it changes.
If someone at Arcgis reads this, do you think a 'clamp-to-ground' mode would make sense in addition to the other available modes ? Or maybe there is an other robust way to achieve that ?
Thanks for your help and the great API,
Vic
1 Solution
by
JohnGrayson

Esri Regular Contributor
Mark as New

Bookmark

Subscribe

Mute
If you're using a GraphicsLayer then one possible approach to research is the use of the 'relative-to-ground' setting, but instead of using the altitude value directly, you could calculate a 'relative altitude' value for each marker once before adding the Graphic to the GraphicsLayer. One approach would be to use an ElevationSampler, but you might have other more appropriate methodologies depending on the data source. You can adjust the geometry Z directly, or if stored as an attribute, you can use the featureExpressionInfo instead of the geometry Z value.
5 Replies