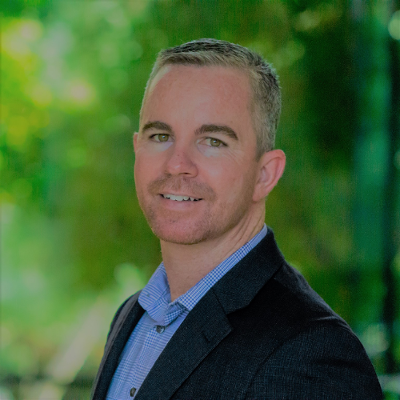 by
MattPiper

Esri Contributor
Mark as New

Mark as Read

Bookmark

Subscribe
How is your Telecom managing business continuity for network operations and maintenance?
The telecom industry is renowned for being fast paced. This speed of change is being fueled by the rapid enhancements in technology. This technology capability is underpinning an organization's ability to achieve digital transformation. But has technology outpaced legacy business processes and our ability to adapt to this change?
Almost every organization's ability to adapt to change and maintain business continuity is being challenged in ways we never thought possible. This time last week, if we were describing the challenges that a modern Telecom was facing, we would have been talking about things like 5G, or one of the other enabling technologies to achieve some level of digital transformation. But today, like many industries, Telecoms are adjusting to the impacts of Covid-19 and looking for solutions that keep their employees connected, manage disparate data, and optimize their remote network operations and maintenance. Overnight, the way we do business has changed, and it is forcing many to rapidly pivot to support this sudden shift in operating models.
Telecoms need a connected digital operating model. It is this sudden shift in operating models that quickly brings to light constraints or roadblocks in legacy processes that are not digital. Any legacy process of workflow that is not digital or connected breaks the flow of information. It adds significant delays to updating systems. It limits decision making. Telecoms deal with very large datasets at a much higher velocity. It is more important than ever to enable and support a complete digital operating model. A digital operating model is more than just digitization. It creates a connected and optimized digital relationship between people, processes and technology.
Everything that happens in Telecom happens somewhere. Telecoms are relying on location technology to Integrate OSS/BSS information systems, gain Real Time Situation awareness and Optimize Resources and Network Operations.
OSS/BSS Integration
Telecoms have many critical information systems that are often not related or natively integrated. To create a digital operating model, Telecoms need to connect and integrate between their Operations Support System(OSS) and Business Support System(BSS). Esri provides advanced capabilities for maintaining network operations and the business around which that network is built. Integration with location brings together key data sets from Customer Relationship Management, Billing and Sales systems. With all the location information within telecommunications, a geospatial platform can integrate OSS and BSS with a common set of maps and geospatial tools. It is through this integration that users can create a single operational view and gain insight across the organization.
Real-time Situational Awareness
A common requirement in a modern Telecom is access to timely information to make more informed business decision. Latency caused through legacy processes or paper solutions have restricted Telecoms to modernize their operating model. ArcGIS allows users to configure real-time network operation views through web-based dashboards, analyze network capacity using location analytics, and provide restoration times to your customers through outage viewer maps. Information is integrated and shared across the organization as it is captured, eliminating back log and creating new business opportunities.
Resource & Network Optimization
As Telecoms adapt to new digital operating models, they will endeavor to look for innovative ways to optimize their resources and better understand how their network is operating. Industry experts have long said that optimization can only be achieved once you have all the information available. This means breaking down organizational silos while creating connected systems and information transparency. ArcGIS provides the platform to create a digital operating model to improve business processes. To reduce costs, you need to improve the utilization of your network assets and people. With location technology users can maximize network resources with tools like network suitability analysis for new wireless or fixed line service planning. To save time and costs users can also optimize field technicians with mobile apps showing network, service territories, job details and customer details.
Esri's ArcGIS can help telecom organizations and communication service providers (CSPs) optimize their digital operating model using location intelligence and GIS technology. ArcGIS solutions provides a platform for digitizing workflows and processes using the most advanced location technology on the market. Telecoms can take advantage of an advanced digital network model, geospatial visualization and analytics, and multiple mobile apps that leverage an open and interoperable complete GIS.
Through the power of location technologies, Telecoms are able to navigate quickly beyond legacy processes to achieve digital transformation.
To Find out more visit GIS for Telecommunications I Network Operations & Maintenance
You must be a registered user to add a comment. If you've already registered, sign in. Otherwise, register and sign in.