by
TomDeWitte

Esri Regular Contributor
Mark as New

Mark as Read

Bookmark

Subscribe
By Anastasiia Savchenko and Tom DeWitte
The Esri User Conference is done, and summer is rapidly coming to an end. But progress on the District Heating and Cooling (DHC) data model continues.
Since the early July release of Alpha 4, we have been working towards a mid-August release of beta 1. The goal for beta 1 is to have a complete rule base, network attributes, summary attributes, attribute rules and subnetwork definitions. With these additions to the data model we are getting very close to being feature complete. Let's discuss these remaining items in detail.
Rules, Rules, Rules
A key component to the Utility Network is its ability to help data editors to enter and update components of the pipe system correctly. This not only improves data quality it also improves editing efficiency by helping editors enter the information correctly the first time. The upcoming beta release will be the first release with a full set of connectivity rules to join the previously defined sets of containment and attribute rules.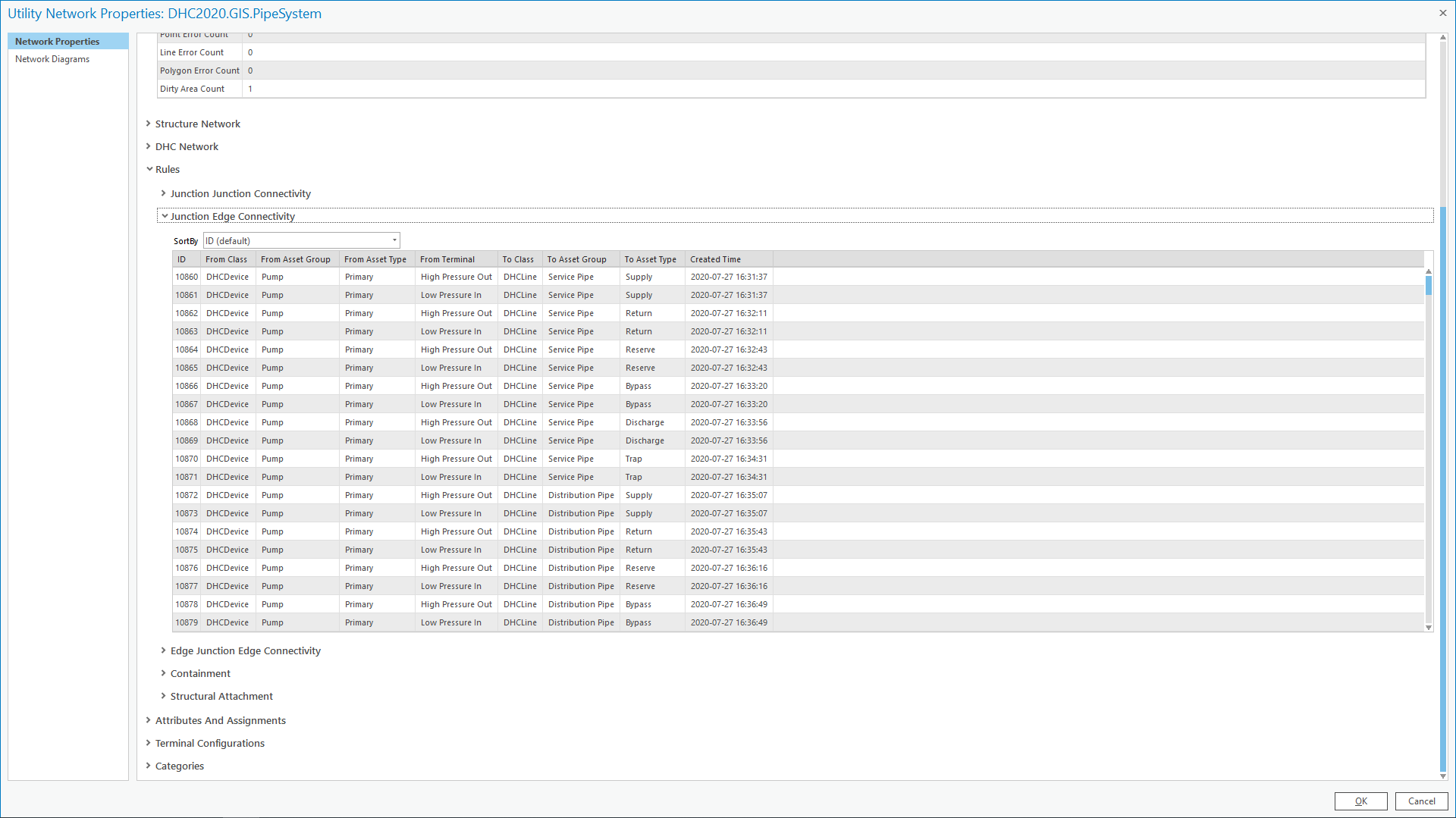 Network Attributes
Network attributes are the utility network variables that allow summary attributes and trace tasks to be able to leverage a feature's attributes. This upcoming release will contain an updated set of network attributes.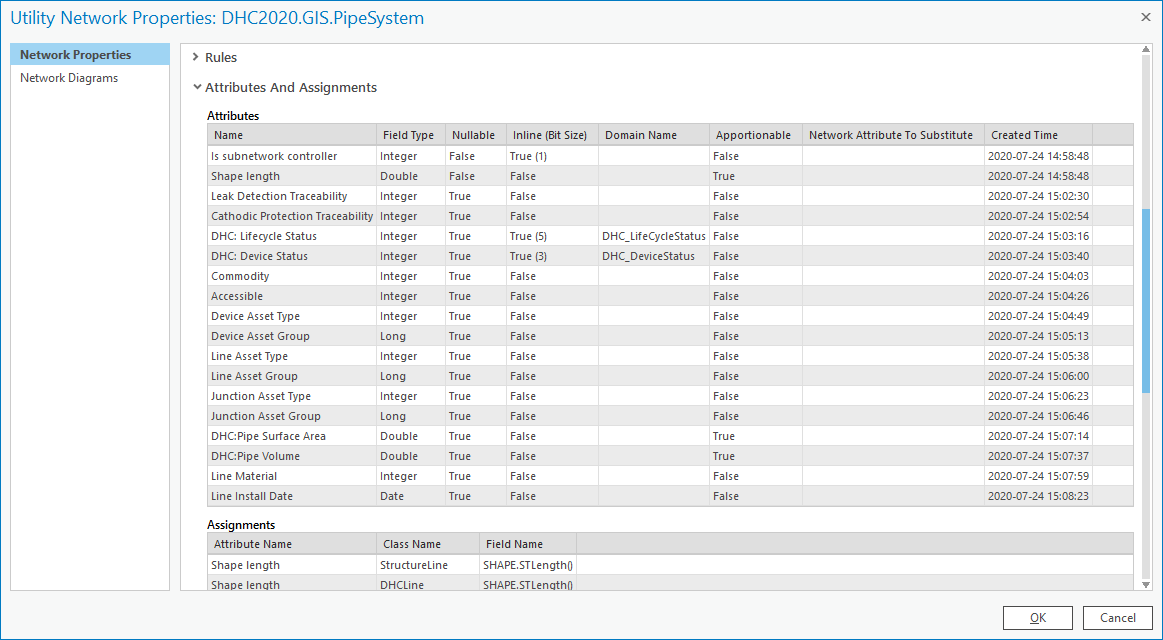 Summary Attributes
For each unique type of subnetwork, a specific set of summary attributes can be defined. These summary attributes will leverage a network attribute to define the information from the pipe system components to be summarized for a specific subnetwork. For example, each pressure zone currently has the following summary attributes which the software will automatically tabulate.
Total Pipe Length
Total Transmission Pipe Length
Total Distribution Pipe Length
Total Supply Pipe Length
Total Return Pipe Length
Pipe Volume
Number of Valves
Number of Pumps
Number of Heat Exchangers
Number of Expansion Joints


Testing and more Testing
Before the beta can be released, there needs to be testing of the rule base and testing of integration with the other domain specific data models. This is an important step to insure that multi-utility organizations are able to easily append this DHC 2020 data model onto electric, gas ,water, and other Esri domain specific data models.


Almost Done
There are still a few aspects to modeling District Heating and Cooling systems that need to be completed. First is understanding how to correctly model a Leak Detection system so it can be created, maintained, and traced with minimal effort and no duplication of data. Second is the creation of a data dictionary, and third is the creation of a symbology style set.
Conclusion
Even though there are still a few outstanding items to complete, this effort is on schedule. But we are always looking for more volunteers with industry knowledge to help with this effort. If you work in, or support the Steam, Heated Water, or Chilled Water utility organizations and are interested in joining one of our working groups, please let us know. You can contact us via geonet or directly via email: tdewitte@esri.com, asavchenko@esri.com .
You must be a registered user to add a comment. If you've already registered, sign in. Otherwise, register and sign in.