Esri Community Contest 2022 Official Rules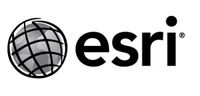 Esri, 380 New York St., Redlands, CA 92373-8100 USA • TEL 909-793-2853 • FAX 909-793-5953
Official Rules
Esri Community Contest 2022
NO PURCHASE REQUIRED TO ENTER OR WIN. PURCHASE WILL NOT INCREASE YOUR CHANCE OF WINNING. VOID WHERE PROHIBITED BY LAW.
Sponsor: Environmental Systems Research Institute, Inc. (Esri), 380 New York Street, Redlands, California 92373 USA (hereinafter referred to as the "Sponsor").
Participation: You ("Participant") must be a member of the Esri Community. By being a participant within the community, you agree to the contest rules. To be eligible for the prizes you must have at least one reply marked as a correct answer.
Eligibility: The 2022 Esri Community Contest is open to all community members who are the legal age of majority in their country of residency, including Sponsor's business partners, except for Participants who are residents of Cuba, Iran, North Korea, Sudan, Syria, and Province of Quebec and where prohibited by national, state, provincial, or any other governmental laws or regulations. Sponsor's international distributors, its affiliates or sister companies, and their employees and the immediate family (spouse, parents, siblings, and children) as well as household members of each such employee or person are not eligible to enter. (Sponsor includes Esri staff/employees and Esri Distributor employees).
This Contest is a trade promotion and open to Sponsor's user community.
Note: It is Participant's sole responsibility to review and understand Participant's employer's policies regarding eligibility to participate in this Contest. If Participant is participating in violation of such employer's policies, Participant may be disqualified from entering or receiving prizes. Sponsor disclaims any and all liability or responsibility for disputes arising between Participant and Participant's employer related to this matter, and prizes will only be awarded in compliance with Participant's employer's policies.
Government Employees: As a result of government gift and ethics rules, government employees may not be eligible to enter this Contest.
Number of Entries: Participant may have multiple Esri Community accounts, however, only one account may be used for the contest. Participants with multiple Esri Community accounts may not combine point totals.
Contest Period: Participation in the contest begins at 12:01AM Pacific Time on January 1, 2022 and runs through midnight December 31, 2022.
Winning Criteria: There are three competition levels available for the contest. Winners chosen based on criteria and at the discretion of the Esri Community team, considering additional criteria as needed to assess the value add. Criteria by level is as follows:
Elite Level (top three): Winners at this level will be assessed on most solutions authored for the year – designed for advanced members who are answering questions and recognized with accepted solutions
Rising Star (top three): Winners for this level will be selected based on the following criteria:
Any member of the community that is part of the Regular rank ladder (excludes MVPs)
Most contributions (minimum 70 value add posts: can be either new posts and/or replies)
Most solutions authored (minimum 10)
Newcomer of the Year level (top three): Winners will be selected based on the following criteria:
New member as of Jan. 1, 2022
Most contributions (minimum 25 value add posts: can be either new posts and/or replies)
Combination of return visits and time spent online
Odds: Odds of winning will vary depending on the number of Participants and the skill and activity of the Participants.
Prizes: Prizes will be awarded to winning Participant who rank among the highest based on the above criteria.
Elite Prize Package (top three)
Winner's choice of either Esri UC Conference Registration or Dev Summit Conference Registration**
ArcGIS for Personal Use License, or Developer Subscription
Choice of Esri Press Publication
Considered for MVP Rank (if not already at the MVP rank)
Esri Community contest winner badge
Esri swag box
Rising Star Prize Package (top three)
Winner's choice of either Esri UC Conference Registration or Dev Summit Conference Registration**
Choice of Esri Press Publication
Esri Community contest winner badge
Esri swag box
Newcomer Prize Package (top three)
Choice of Esri Press Publication
Esri Community contest winner badge
Esri swag box
** winner can send another person in their organization, or they can donate it to a non-profit organization, for DevSummit the prize can be used for the US or EU DevSummit
Please Note: Failure of a winning Participant to claim the prize awarded may result in disqualification and selection of an alternate winning Participant. Prizes are nontransferable (exception note above: conference registration), and no substitutions will be made. Winning Participant is solely responsible for any taxes on the prizes, and Sponsor may withhold such taxes from the prize amount prior to award to winning Participant. Distribution of prizes is subject to and must fully comply with U.S. export laws and all other applicable laws.
The User Conference or Developer Summit registration must be redeemed during the 2022 calendar year.
Travel, accommodations/lodging, and other related expenses of the winning Participant, if any, are the financial responsibility of the Participant.
Prizes are subject to change.
Notification of Winners: Winning Participants will be publicly announced no later than two weeks after the contest period. Participants do not need to be present to win. Winning Participants will be notified by e-mail. If Sponsor is unable to reach the winning Participants by e-mail within three (3) separate attempts, the corresponding prize will be awarded to an alternate winner. Should multiple Participants using the same e-mail account enter this Contest and a dispute thereafter arises regarding the identity of the Participant, the authorized account subscriber of said e-mail account will be considered the Participant. "Authorized account subscriber" is defined as the natural person who is assigned an e-mail address by an Internet access provider, online service provider, or other organization that is responsible for assigning e-mail addresses or the domain associated with the submitted e-mail address.
Winning Participants will be required to verify their eligibility. A list of the winning Participants can be found at community.esri.com.
Publicity: Except where prohibited, participation in this Contest constitutes consent for Sponsor to use Participant's name, likeness, voice, opinions, country of residence, and participation for promotional purposes in any media without payment or consideration. As a condition of prize acceptance, winning Participants agree to allow Sponsor to publish their name, their organization's name on esri.com as well as in all communication media now known or later developed. Winning Participants agree to execute an Affidavit of Eligibility and Waiver/Release of Liability and Publicity.
Disclaimers: Participant shall assume all responsibility for ensuring participation is received by Sponsor within the Contest Period. No liability or responsibility is assumed by Sponsor resulting from Participant's participation in or attempt to participate in this Contest or download any information in connection with participating in this Contest. No responsibility or liability is assumed by Sponsor for technical problems or technical malfunctions that may affect the operation of this Contest including, but not limited to, any of the following occurrences: hardware or software errors; faulty computer, telephone, cable, satellite, network, electronic, wireless, or Internet connectivity or other online communication problems; errors or limitations of any Internet service providers, servers, or hosts; garbled, jumbled, or faulty data transmissions; failure of any e-mail transmissions to be sent or received; lost, late, delayed, or intercepted e-mail transmissions; inaccessibility of the Sponsor Web site, in whole or in part, for any reason; traffic congestion on the Internet or the Sponsor Web site; unauthorized human or nonhuman intervention in the operation of this Contest including, without limitation, unauthorized tampering, hacking, theft, viruses, bugs, or worms; destruction of any aspect of this Contest; or loss, miscount, misdirection, inaccessibility, or unavailability of an account used in connection with this Contest. Sponsor is not responsible for any typographical errors in the announcement of prizes or these official rules or any inaccurate or incorrect data contained on the Sponsor Web site. Use of the Sponsor Web site is at Participant's own risk. Sponsor is not responsible for any personal injury or property damage or losses of any kind that may be sustained to Participant's or any other person's computer equipment resulting from participation in this Contest, use of the Sponsor Web site, or the download of any information from the Sponsor Web site. By participating in this Contest, Participant thereby releases and indemnifies Sponsor from any and all claims, damages, or liabilities arising from or relating to such Participant's participation in this Contest and agrees to resolve any dispute individually, without resort to any class action. By accepting a prize in this Contest, winners agree that Sponsor shall not be liable for any loss or injury resulting from participation in this Contest, acceptance or use of any prize, or any travel related thereto.
Participant agrees to comply with all export laws, rules, and regulations applicable to this Contest and agree not to submit any content, answers or other information to the community except in compliance with such laws, rules, and regulations.
SPONSOR RESERVES THE RIGHT TO DISCONTINUE THIS CONTEST WITHOUT PRIOR NOTICE OR TO NOT GRANT ANY PRIZES IF THE SUBMITTED ENTRIES DO NOT MEET THE CRITERIA SET FORTH HEREIN. ALL JUDGING IS FINAL AND IS NOT SUBJECT TO APPEAL.
PARTICIPANT EXPRESSLY ASSERTS AND CLAIMS OWNERSHIP OF ANY MATERIALS, CONTENT, ANSWERS OR OTHER INFORMATION SUBMITTED. AS SUCH, PARTICIPANT AGREES TO DEFEND, INDEMNIFY, AND HOLD SPONSOR HARMLESS FROM AND AGAINST ANY LOSS, LIABILITY, COST, OR EXPENSE, INCLUDING REASONABLE ATTORNEYS' FEES, THAT MAY BE INCURRED BY SPONSOR AGAINST ANY CLAIMS, ACTIONS, OR DEMANDS BY A THIRD PARTY ALLEGING THAT ANY MATERIALS, CONTENT, ANSWERS OR OTHER INFORMATION THE PARTICIPANT SUBMITTED INFRINGES OR MISAPPROPRIATES THE THIRD PARTY'S RIGHTS OF IN A PATENT, COPYRIGHT, TRADEMARK, OR TRADE SECRET.
IN NO EVENT SHALL SPONSOR BE LIABLE TO PARTICIPANT FOR COSTS RELATED TO PARTICIPATION; COSTS OF PROCUREMENT OF SUBSTITUTE GOODS OR SERVICES; LOST PROFITS OR WINNINGS; LOST SALES OR BUSINESS EXPENDITURES, INVESTMENTS, OR COMMITMENTS IN CONNECTION WITH ANY BUSINESS; LOSS OF ANY GOODWILL; OR ANY INDIRECT, SPECIAL, INCIDENTAL, OR CONSEQUENTIAL DAMAGES ARISING OUT OF THIS CONTEST, HOWEVER CAUSED, ON ANY THEORY OF LIABILITY AND WHETHER OR NOT SPONSOR HAS BEEN ADVISED OF THE POSSIBILITY OF SUCH DAMAGE. THESE LIMITATIONS SHALL APPLY NOTWITHSTANDING ANY FAILURE OF ESSENTIAL PURPOSE OF ANY LIMITED REMEDY.
Privacy Policy: Sponsor's privacy policy will apply to this Contest and to all information that Sponsor receives from Participant. By entering this Contest, Participant gives express consent for the collection, reproduction, use, storage, and distribution of personal information as it relates to this Contest, including, but not limited to, use, storage and distribution of personal information into and out of the European Union. Sponsor's privacy policy can be found at http://www.esri.com/legal/privacy.html.
Governing Law and Severability: This Contest is governed by the laws of the state of California, United States, with venue in San Bernardino County, California, United States, and all claims must be resolved in the federal or state courts of San Bernardino County, California, United States. Laws in Participant's country of residence may give Participant the right to file claims before the courts of that country and may provide that some laws of that country are also applicable to this Contest. However, if any provision of the official rules or the application of any such provision to any person or circumstance shall be declared to be invalid, unenforceable, or void, such decision shall not have the effect of invalidating or voiding the remainder of the official rules, it being the intent and agreement of the parties that the official rules shall be deemed amended by modifying such provision to the extent necessary to render it valid, legal, and enforceable while preserving its intent or, if such modification is not possible, by substituting another provision that is valid, legal, and enforceable so as to give effect to Sponsor's intent.
Questions
Questions or comments about this Contest may be sent to EsriCommunity@esri.com.