New Contributor
Mark as New

Bookmark

Subscribe

Mute

Email to a Friend
I've been able to successfully bring my parcels that I will be using in ArcGIS Urban (approximately 94,700) into CityEngine and calculate pretty good edge attributes. Where I am running into trouble is getting the parcels back into Urban.
I first tried directly loading the parcel shapefile directly into CityEngine and calculating the edge attributes. When I tried to export the updated version, it took well over an hour to create the new shapefile, and even when it appeared to have completed no file was actually created. I tried a few more times, and after hours of processing it finally created a file, but I was presented with an error message when I tried to open it in ArcGIS Pro, or to add it to ArcGIS Online.
I thought the issue might be a compbination of the number of parcels and the numerous vertices along curved edges so I tried exporting only a smaller selection of parcels. That worked...sometimes. The first set of data opened in ArcGIS Pro and I could see that edge orientation data was present and that there were multiple columns with the mttns_* and strctg_* headings. The second small extract worked as well, but it only included the "Shape" column and no attribute info at all. Trial and error suggested that reducing either the complexity of the parcel polygons seemed to help. I expect I will probably be able to combine all these smaller extracts in ArcGIS Pro but I wonder if the resulting file will still create difficulties when I try to bring it into Urban. Merging two very small extracts took about 45 minutes, so I'm not sure this is a viable approach.
I've also tried creating a scenario in Urban that includes all the City Parcels and opening it in CityEngine. Once again, there is no issue creating the edge attributes. The problem is that the Syncronize All Scenarios starts OK, but eventually times out.
So, I'm guessing I must be doing something wrong, or I am running up against the maximum number of parcels that can be handled efficiently. Any advice on how to best proceed would be greatly appreciated.
Dan Campbell
1 Solution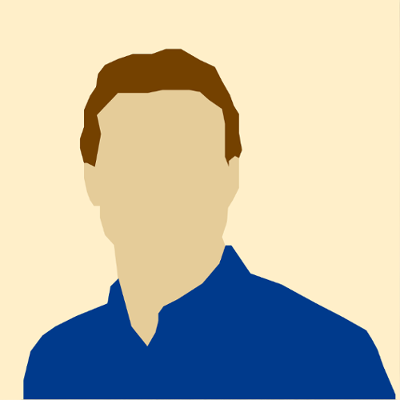 by
Till_Schmid

Esri Contributor
Mark as New

Bookmark

Subscribe

Mute

Email to a Friend
Hi Dan Campbell‌
Thank you for your question! I am glad, that you were able to calculate the edge information for all the parcels in CityEngine. Unfortunately, in CityEngine it is currently not possible to export parcel edge attributes in the way Urban can read them, but we are working on that.
It is possible to connect to an Urban Plan in CityEngine, calculate the edge information, and synchronize the attributes back to ArcGIS Urban. The detailed workflow is described here: ArcGIS Urban integration—ArcGIS CityEngine Resources | Documentation. However, this is currently only possible on a Plan level, and not for the whole Urban model.
A temporary workaround for your workflow can be described as follows:
Load in your parcels in the data manager (without edge information)
Create a plan which covers the whole city (this might take a while depending on the number of parcels)
Connect to that plan in CityEngine (see the link above for more information)
In CityEngine, select "Scenario 1", select all parcel shapes and calculate the edge attributes
In CityEngine, synchronize all scenarios with ArcGIS Urban (toolbar: ArcGIS Urban > "Synchronize all Scenarios")
Go to ArcGIS Online and navigate to the folder where your Urban Model is stored. Open the hosted Feature Layer of the Urban Design Plan (the Feature Layer has the same name as the plan you created before in Urban)
You see all layers stored in your Plan (Zones, Overlays, Parcels, etc.). Export the parcels sublayer as a f

ile geodatabase (not as a shapefile due to field width restrictions)

The layer contains parcels for Existing Conditions (without edge information) as well as for Scenario 1 (with edge information). You need to delete the duplicate parcels from existing conditions (all features with an empty EdgeInfos field). You can do this for example in ArcGIS Pro: download the file geodatabase from the previous step to your computer, edit the layer in ArcGIS Pro and save the changes.
Upload the new file geodatabase to ArcGIS Online and publish the layer as a hosted Feature Layer.
Open your Urban Model, open the Data manager, delete the existing parcels and import the new parcels with edge information into Urban (select the Feature Layer from the previous step)
Now you have all parcels with their edge information in ArcGIS Urban. You can delete the temporary Plan you first created and use Urban as you wish.
We are aware, that this workaround is a bit cumbersome and we are working on a better solution.
Please let me know if you have any questions.
-Till
7 Replies