Mark as New

Bookmark

Subscribe

Mute
As of the latest update to Pro (2.8.3), the behavior of the selection mode hotkey (Y) has changed.
Before
Pressing Y with the Selection tool active was equivalent to toggling this setting: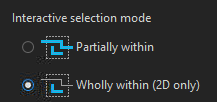 Pressing Y once in a selection "session" would toggle the selection mode for all subsequent edits in the same session. Pressing it again or deactivating the selection tool would revert the selection mode back to the default behavior as defined in the user's application settings.
After
Pressing Y with the Selection tool active toggles the selection mode only while the key is held.
Why this Matters
From a usability perspective, what once only required the use of a single hand now requires simultaneous use of both. That can be tricky if I am on the phone or holding my infant son (working from home!), for example.
Additionally, I am often using the hotkey to toggle selection modes for a series of selections. Most commonly, I am cleaning up parcel fabric points and line features, when it is helpful to select "fully within". I may be doing this sort of work for 15 minutes at a time. Before, I could press Y once at the beginning of this work and proceed, but now I've got to either change the application settings or else use both hands for every selection I want to make.
Finally, I've noticed inconsistent behavior trying to combine the "hold-down" hotkey and the Ctrl and Shift keys, making it harder to get precisely what I want to select.
Proposed Solution
I do like having the "hold-down" behavior in certain circumstances, so I don't just want to revert this back to what it was like in 2.8.2.
What I envision as the ideal solution is to give users control over this behavior: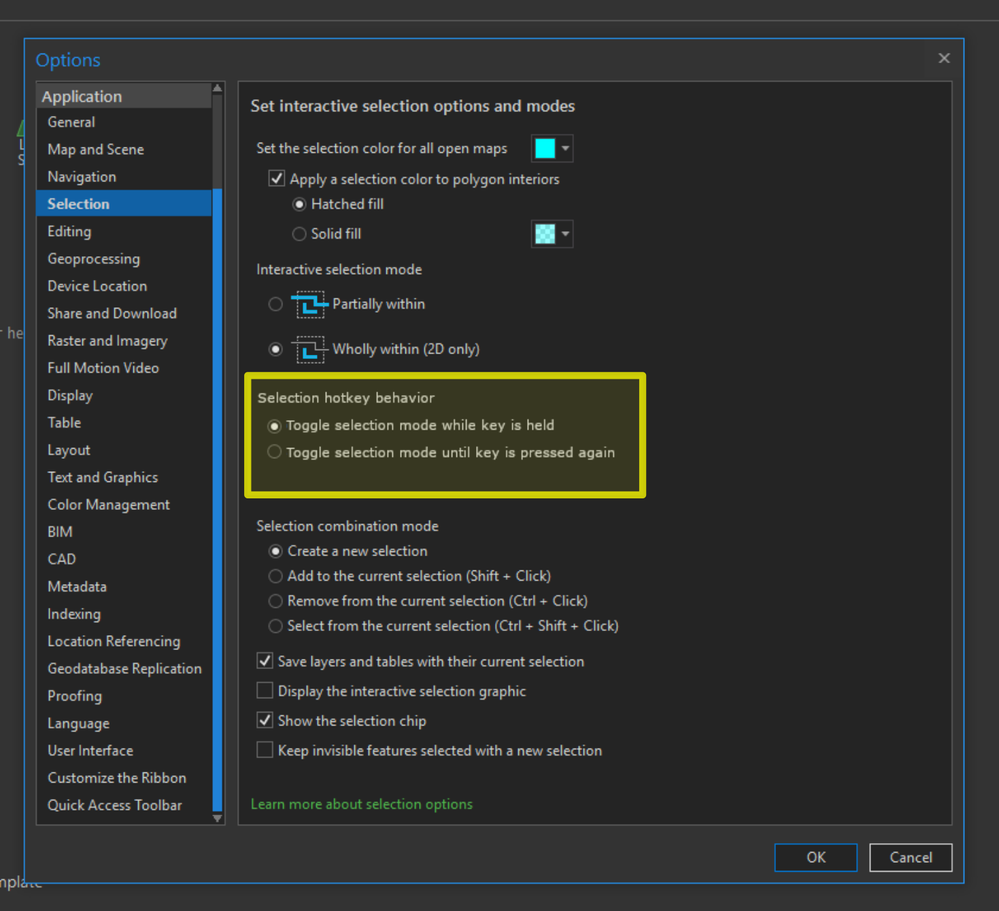 Selection settings with hotkey behavior exposed
5 Comments
You must be a registered user to add a comment. If you've already registered, sign in. Otherwise, register and sign in.