Not applicable
Mark as New

Bookmark

Subscribe

Mute

Email to a Friend
I created a new Experience app to check out what it had to offer, used a random web map that I have created and within the Experience setup I created a mock survey to test that out too.
After a bit of testing, I quit the Experience setup and discovered that there were two new folders in my Content, one named "[nameofmocksurvey]" and "[nameofmocksurvey] 2". The first one just contained the mock survey and since I didn't need it I decided to delete both the folders.
I then discovered (to my horror) that the "[nameofmocksurvey] 2" folder was actually the folder that contained the aforementioned random web map and this folder had somehow been renamed in connection with setting up the Experience app. Has anyone else experienced this automatic folder renaming?
The way I realized that "[nameofmocksurvey] 2" used to be called something else is that there was one map service in it that had delete protection, so the folder still exists, just with the one map service. It used to contain a web map and a web mapping app that is(was) being used by coworkers every day, and all its content. I now have to scramble to try to remake it. I (of course) did not make a backup.
If nothing else, I would just like to encourage everyone to make backups!
3 Replies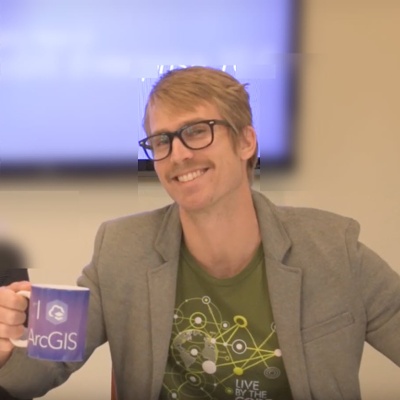 Esri Regular Contributor
Mark as New

Bookmark

Subscribe

Mute

Email to a Friend
Hi @Anonymous User - it sounds like this could be a bug. However I tested out your steps and was not able to reproduce the issue - the folder my web map was stored in was not renamed. If there are any more steps involved to reproduce this would you be able to post them here or possibly get in touch with Esri Support to report the issue? If we can replicate this in-house we definitely will want to get it logged.
Thanks,
-Peter
Not applicable
Mark as New

Bookmark

Subscribe

Mute

Email to a Friend
Hi @Peter_Klingman and thanks for wanting to help.
I have retraced yesterday's steps:
I went to experience.arcgis.com, clicked "Create new" and chose the Summary template
In the setup/builder I remember doing the following:

changed the name at the top to "ABC test" (not its real name)
added my company's logo and changed theme colours
added a map widget and chose one of my web maps in the "choose data" window. I'll call this web map "ABC web map", which was in the folder "ABC project". The web map didn't really show in the Experience builder, I just saw the AGOL waiting bars in the map widget frame.
added a survey widget and chose to create a new survey, named "ABC test survey", which I edited without really leaving the Experience builder. I added some questions etc. to the survey and published it, and was then returned to the Experience builder.
I believe I clicked the save icon before closing the Experience builder, I clicked the save icon at least a few times during this step 2.

I then discovered the two new folders mentioned in my original post and (unfortunately) deleted both.
I redid steps 1 and 2 just now, and named the Experience "XYZ experience test" and the survey "XYZ survey". Three new folders have appeared:
"Survey-XYZ experience test" containing the feature layer "XYZ experience test"
"Survey-XYZ survey" containing the survey form and three survey-related feature layers
"Survey-XYZ survey 2" containing a feature layer called "XYZ survey form (system file)".
The actual web experience is not in an assigned folder, I find that under All My Content. This time the folder that contained the web map I used was luckily not affected or renamed, but the naming and number of folders is still a bit odd.
Another odd thing happened: Apparently, two new groups were created as a result of the Experience setup yesterday: "ABC content" (public group) and "ABC core group" (can be seen by my organization only). The weird thing is, after I recreated the web map I went to share it with my coworkers (in a year-old group called ABC) and then realized that it was already shared with the 1 day old "ABC core group" and I do not understand this link at all, except the name similarity. The map layers in the recreated web map was shared from ArcGIS Pro as a web service, from which I also created the new folder to store the map layers, and it was only shared with me. The web map was stored in a brand new AGOL folder named "ABC".
Thank you for your time.

New Contributor
Mark as New

Bookmark

Subscribe

Mute

Email to a Friend
Hello @Anonymous User
I've tried reproducing this issue, but unfortunately I've been unable to yield the same results as you. Would you please send me a private message with your customer number and I can help log a case for you with Esri Technical Support?
Best,
Jillian