New Contributor III
Mark as New

Bookmark

Subscribe

Mute
Hi all!
I work for a local government in which we're looking to achieve some goals around our reconcile and post process. Specifically timing and how to ensure we don't have conflicts (and if we do the best way to manage them). I am curious how other organizations' schedules are with reconcile and post and how you currently managing it.
Background info:
We have a fairly simple version tree as shown below.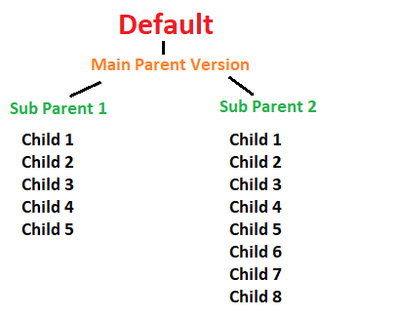 We currently have an automated python script that does our reconcile and post at 5:30am on Wednesday mornings. It does everything we need it to do but in the last year with more editors we've had a lot more conflicts between child versions and default to child versions for various reasons. We all know conflicts happen but unfortunately for us we have an asset management system that cannot have our python script re-run after conflicts occur because it disconnects our users and causes and issue with services rebooting *different topic for another time*. Therefore when we have conflicts it causes us headaches because if we allow users to continue editing, its can continue to cause problems that (I can expand further if need be)
Therefore our goal is to be conflict-free ahead of the automated script on late Tuesday afternoons in which we plan on doing a manual reconcile and post to default and not allow anyone to edit after it is complete so that the automated reconcile and post can do the other tasks such as deleting versions, compressing, rebuild indexes, etc. Does anyone have a better idea than what I proposed above?
We initially were thinking of doing a manual reconcile and post on Friday afternoons but we worried about editors editing the same features which can happen and cause a conflict.
Any thoughts would be awesome. Thanks for reading!
1 Reply

by
BillFox

MVP Frequent Contributor
Mark as New

Bookmark

Subscribe

Mute