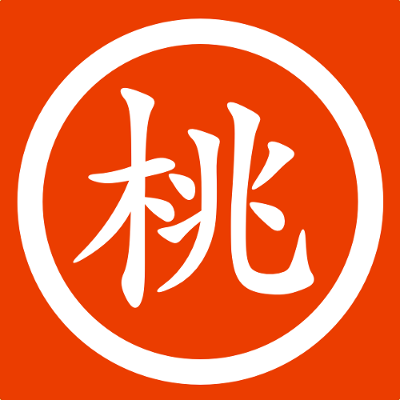 Occasional Contributor
Mark as New

Bookmark

Subscribe

Mute
Call for Enterprise / Portal experts!
Use Case:
10.9.0 Enterprise. A hosted feature layer that contains 59 empty layers, no editing tracking fields. Under [Settings] on Portal, I am trying to add the option of "Keep track of who created and last updated features".
Issue:
Got error message "Timeout exceeded" on Portal.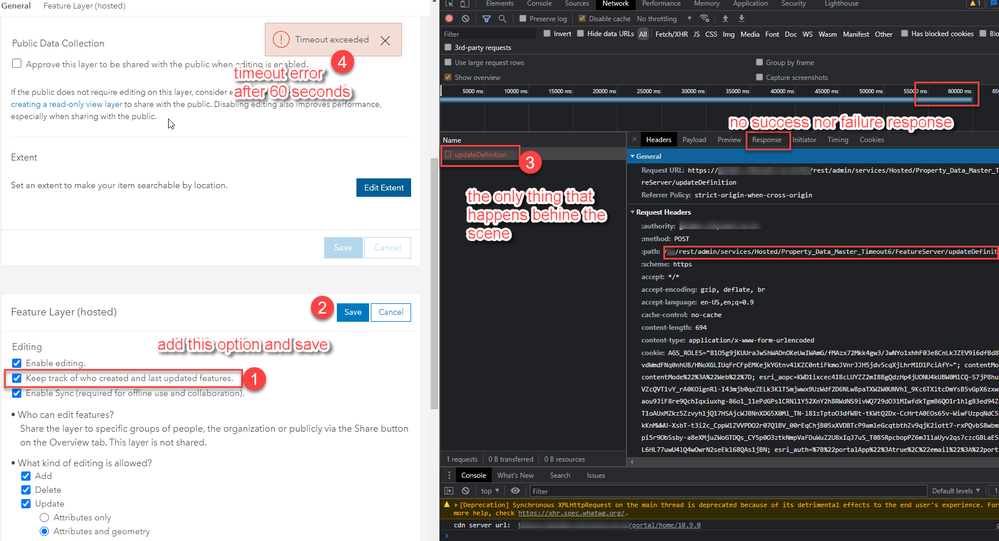 From my obversation, by adding and saving the option in the portal item settings, it triggers an HTTP POST call to:
/<webapdter>/rest/admin/services/Hosted/Property_Data_Master_Timeout6/FeatureServer/updateDefinition
After 60 seconds, the Portal page shows the error message "Timeout exceeded" as shown above. However, there is no response from the HTTP call from the dev tool. According to the "updateDefinition" in this ArcGIS documentation, I am expecting a response either succeeds or fails.
BUG-000135047 from ESRI shows a similar issue for a hosted feature service with 60+ layers, but in my case, it is 59. I suspect it is the same issue with an inaccurate bug description.
Publishing the same service onto ArcGIS Online has no issues. Note there are more GET requests after the initial POST call to query if the operation is completed.

To understand how changing portal item settings (updateDefinition) works, my questions are:
1. Adding this "Keep track of who created and last updated features", what happens behind the scenes, e.g. creating those editing-related attributes layer by layer?
2. Where are settings that control this Portal 60 seconds "timeout exceeded" behaviour?
3. When comparing the Enterprise with AGOL, it looks like AOL keeps sending GET requests after the initial updateDefinition POST request to keep the Portal from timeout. Is it expected on Enterprise, or is there a setting for that?
Any insight is appreciated.
Thanks,
Hua
4 Replies