New Contributor
Mark as New

Bookmark

Subscribe

Mute
Hi guys,
I'm having some troubles with smoothing polygons in arcpy. It works well in ArcMap with exactly the same settings but when I use "arcpy.SmoothPolygon_cartography", the polygons are not smoothed, as shown in the images below:
Original: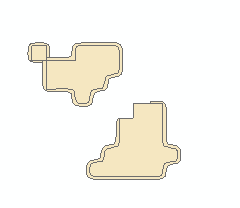 Result from arcpy: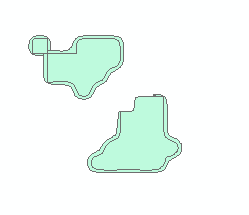 Result from ArcMap: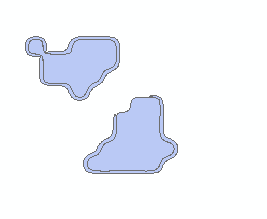 I have attached my code, the original shapefile, the result from ArcMap, and the result from arcpy below. The result from ArcMap is exactly what I want but as I have over 1000 shapefiles to process it's not practical to do it manually in ArcMap.
Also I found this bug: BUG-000117346: The Smooth Polygon tool does not smooth the polygons..
However, I was using the PEAK method.
Any help would be much appreciated.
1 Solution

MVP Legendary Contributor
Mark as New

Bookmark

Subscribe

Mute
I couldn't find the polygon that you were using for your example. What is the 90 meters tolerance relative to an example polygon perimeter? Maybe it is too coarse, even if it was fine in ArcMap, I know some parameters have changed in ArcGIS Pro Smooth Polygon—ArcGIS Pro | ArcGIS Desktop
6 Replies