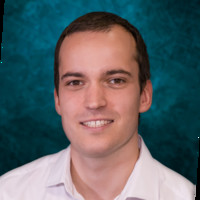 by
VHolubec

Esri Regular Contributor
Mark as New

Bookmark

Subscribe

Mute

Email to a Friend
Hello,
I am testing the new version Telco Solution 1.1 and I am not able to connect two cables on strands level within a Hub Terminator.
I create a drop cable (1 strand) from the Hub terminator. If I click to the Hub Terminator and Select Modify association, I am not able to make a connectivity - nothing is loaded to the connectivity part.
Please can you help me what I am doing wrong?
See the video with my workflow.
Thank you.
Vladimir
2 Solutions
by
JunJie-Ma

Esri Contributor
Mark as New

Bookmark

Subscribe

Mute

Email to a Friend
Hi Vladimir,
With the non-spatial model, users will need to take additional steps to build connectivity associations between the cable connectors, equipment ports, or splices within the equipment.
In your video, as you zoom into the Access Hub, you will need to build some interconnections between the Fiber Connectors within Connector Groups and the Patch Panel ports within 24-Port Patch Panel, which channels the connectivity between Access and Drop Network. You need to continue expanding the containment tree from the attribute pane to see those connectors and ports.
In the Utility Network Ribbon, use the "Modify" tool within the Association tab, create the association between the pairs of ports with the equipment.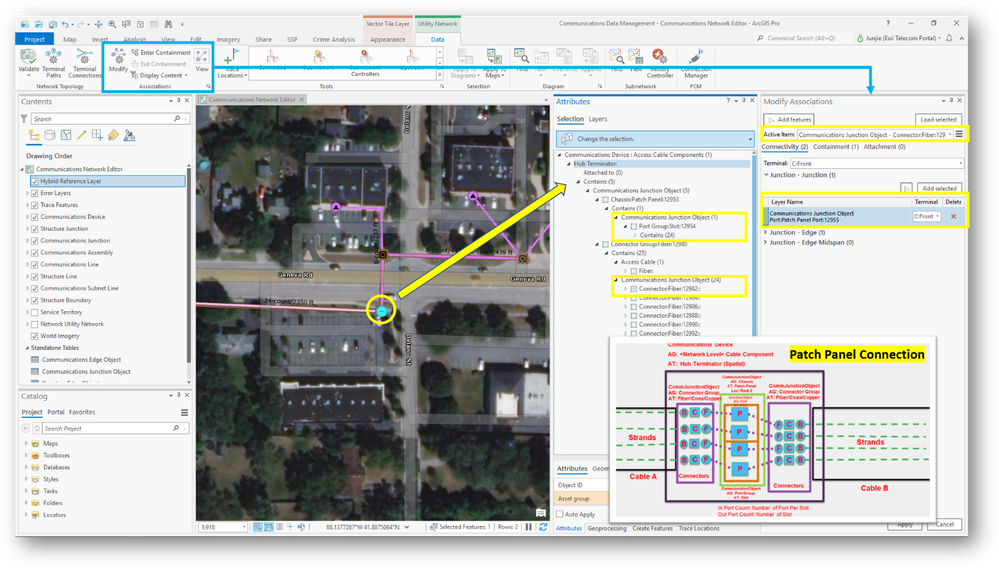 The key here is you will need to identify the right connectors or ports from the proper chassis and load them as an active item to start the junction-to-junction connection process. This is also a space where we are reserving for users and Esri partners to create customized productivity tools and UIs to assist with this workflow.
I have included more workflows in this storymap - https://storymaps.arcgis.com/stories/2b0da80ab0ff4f17bb2a2103a4095611
Hopefully, this is helpful.
Junjie
by
JunJie-Ma

Esri Contributor
Mark as New

Bookmark

Subscribe

Mute

Email to a Friend
Hi Vladimir,
You are getting a step closer to finish the connection!
The only change you have to make is the terminal direction for the connector has to be "Front", in our model, the backside of the fiber/coax/copper connector is always automatically connected to the strand. The "Front" side is for connections within the device.
Once you flip that direction to "Front", it will work.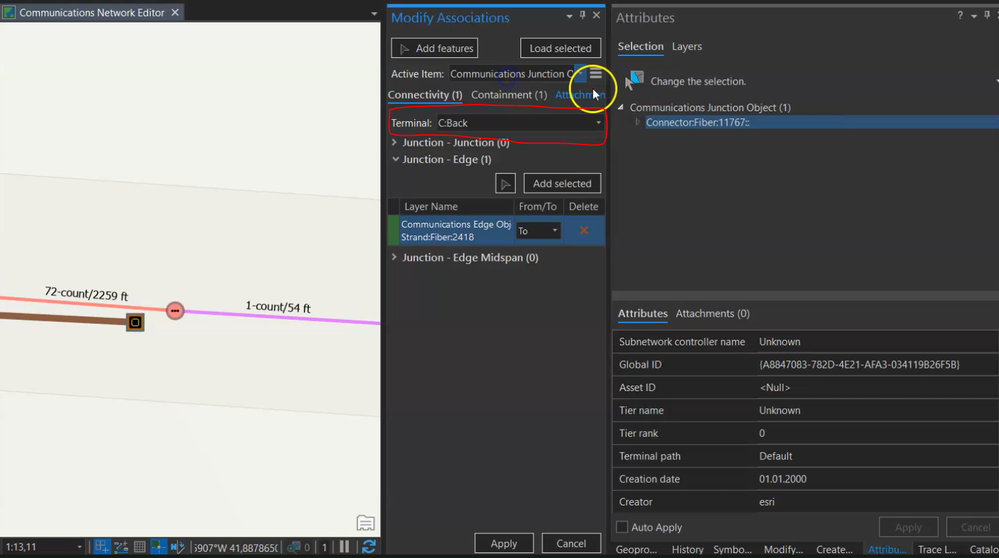 4 Replies