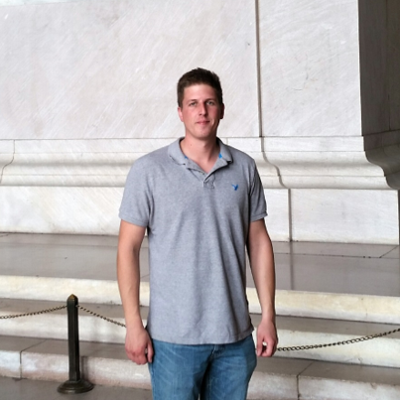 by
DavidPike

MVP Frequent Contributor
Mark as New

Bookmark

Subscribe

Mute

Email to a Friend
ArcGIS Pro 10.8 - used to publish
ArcGIS Enterprise/Portal 10.6
Oracle 11G SDE FCs - All data is sourced from same DB schema
Hi All,
Finished the day up with lots of fun trying to figure out why my time-enabled Map Service isn't working. I'm confident time is set up properly on my publishing APRX and relatively confident that there were no issues in the publishing process.
The issue is that on bringing the Map Service into a blank (or any) Web Map, it doesn't see that time is enabled/available on my layers (8 layers out of 30).
My Web-App time slider also says 'no time-enabled layers visible', which I can guess will be the case if the Web Map doesn't work.
I thought perhaps that because some of the temporal layers were nested within a subgroup, that that might be the issue, upon testing this by publishing a test subset - time actually worked when bringing the test service into a Web Map.
I've not been investigating this issue for very long, although the possible testing iterations and the mammoth time it take Pro to publish anything are not something I'm looking forward to.
At the moment I can only suspect that an issue is being caused by multiple time-enabled layers, time-enabled layers existing in multiple layer groupings, or a combination of both.
I will look to provide more information tomorrow, although I hope that someone has come across the same issue previously and be able to show me the way.
Thanks again.
2 Replies

by
TanuHoque

Esri Regular Contributor
Mark as New

Bookmark

Subscribe

Mute

Email to a Friend
@DavidPike
can you pls check if your map service root resources has timeInfo?

https://sampleserver6.arcgisonline.com/arcgis/rest/services/SpatioTemporalAggregation/Tornadoes_Feat...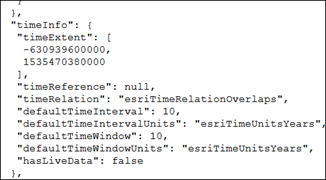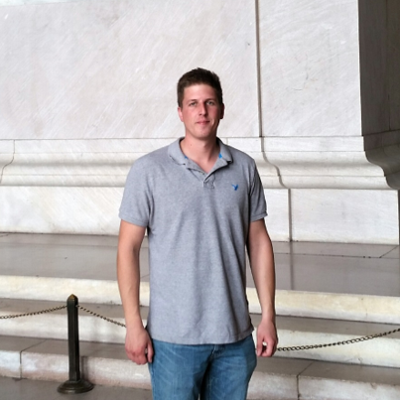 by
DavidPike

MVP Frequent Contributor
Mark as New

Bookmark

Subscribe

Mute

Email to a Friend
Thanks for the reply Tanu, I can only think another reason may be the default time units not being set, and it not liking it when multiple service layers are present. Another thing to test..
psb properties for one of the layers, the rest will be the same apart from the temporal extent.
Time Info:
Start Time Field: STARTDATE
End Time Field: ENDDATE
Track ID Field: null
Time Extent:
    [2021/04/11 23:00:00 UTC, 2023/10/30 00:00:00 UTC]

Time Reference:
    Time Zone: GMT Standard Time
    Respects Daylight Saving: true

Time Interval: 10
Time Interval Units: esriTimeUnitsUnknown
Has Live Data: true
Export Options:
    Use Time: true
    Time Data Cumulative: false
    Time Offset: null (null)