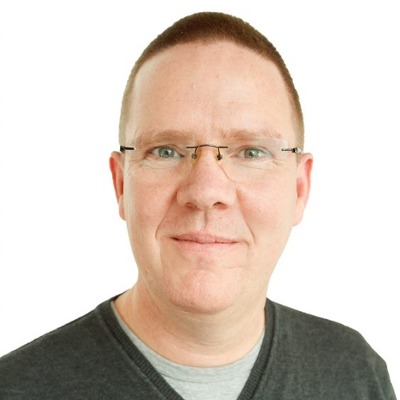 Mark as New

Mark as Read

Bookmark

Subscribe

Email to a Friend
WMTSLayer
In deze oefening gaan we de officiële BRT Achtergrondkaart van PDOK aan onze basiskaartgalerij toevoegen. PDOK (Publieke Dienstverlening Op de Kaart) is een platform voor het ontsluiten van geodatasets van Nederlandse overheden.
De BRT Achtergrondkaart wordt onder andere via een OGC Web Map Tile Service (WMTS) aangeboden. Een dergelijke service kan als WMTSLayer toegevoegd worden aan de web map. Zie de code hieronder om te zien hoe we de basiskaartgalerij die we in deze oefening gemaakt hebben uitbreiden met de PDOK laag.
Klik hier om het eindresultaat in actie te zien.
<!DOCTYPE html>




<

html

>




<

head

>


  

<

meta 

charset

=

"

utf-8

"

>


  

<

meta 

name

=

"

viewport

"

 

content

=

"

initial-scale

=

1, maximum-scale

=

1, user-scalable

=

no

"

>


  

<

title

>

Aan de slag met ArcGIS JavaScript - WMTS laag toevoegen

</

title

>


  

<

style

>


    

html, body, #viewDiv

 

{


      

padding

:

 0

;


      

margin

:

 0

;


      

height

:

 100%

;


      

width

:

 100%

;


    

}


  

</

style

>



  

<

link 

rel

=

"

stylesheet

"

 

href

=

"

https://js.arcgis.com/4.11/esri/css/main.css

"

>


  

<

script 

src

=

"

https://js.arcgis.com/4.11/

"

>

</

script

>



  

<

script

>

  
      

require

(

[


        

"esri/Map"

,


        

"esri/geometry/Point"

,


        

"esri/views/MapView"

,


        

"esri/layers/WMTSLayer"

,


		

"esri/Basemap"

,


		

"esri/widgets/BasemapGallery"

,


		

"esri/widgets/BasemapGallery/support/LocalBasemapsSource"


      

]

,

 

function

(

Map

,

 Point

,

 MapView

,

 WMTSLayer

,

 Basemap

,

 BasemapGallery

,

 LocalBasemapsSource

)

 

{



      

// BRT Achtergrondkaart van PDOK als achtergrondkaart


      

var

 brtachtergrondkaart 

=

 

new

 

Basemap

(

{


        baseLayers

:

 

[


      	

new

 

WMTSLayer

(

{


            url

:

 

"https://geodata.nationaalgeoregister.nl/tiles/service/wmts?request=GetCapabilities&service=WMTS"

,


            copyright

:


              

"<a target='_top' href='https://www.pdok.nl/introductie/-/article/basisregistratie-topografie-achtergrondkaarten-brt-a-'>BRT Achtergrondkaart</a> van <a target='_top' href='https://www.pdok.nl/'>PDOK</a>"

,


            activeLayer

:

 

{


              id

:

 

"brtachtergrondkaart"


            

}


          

}

)


        

]

,


        title

:

 

"BRT Achtergrondkaart (PDOK)"

,


        id

:

 

"brtachtergrondkaart_pdok"

,


        thumbnailUrl

:

 

"https://www.pdok.nl/o/iv-pdok-theme/images/pdok/map.jpg"


      

}

)

;



      

var

 map 

=

 

new

 

Map

(

{


        basemap

:

 brtachtergrondkaart
      

}

)

;


      
	  

var

 rdOrigin 

=

 

new

 

Point

(

{


	    x

:

 

155000

,


	    y

:

 

463000

,


	    spatialReference

:

 

28992


	  

}

)

;


      
	  

var

 view 

=

 

new

 

MapView

(

{


	    spatialReference

:

 

28992

,

 
	    container

:

 

"viewDiv"

,


	    map

:

 map

,


	    center

:

 rdOrigin

,


	    scale

:

 

1500000

 
	  

}

)

;



      

// Basiskaarten Esr Nederland


      

var

 lightGrayCanvas_RD_EsriNL 

=

 

new

 

Basemap

(

{

portalItem

:

 

{

id

:

 

"9ff6521e85d24df1aa9cd4aebfef748b"

}

}

)

;

 

//Lichtgrijze Canvas RD


      

var

 darkGrayCanvas_RD_EsriNL 

=

 

new

 

Basemap

(

{

portalItem

:

 

{

id

:

 

"62a3befb579e4d9f9c5c51576c8a7c25"

}

}

)

;

 

//Donkergrijze Canvas RD


      

var

 topo_RD_EsriNL 

=

 

new

 

Basemap

(

{

portalItem

:

 

{

id

:

 

"7aea6fa913a94176a1074edb40690318"

}

}

)

;

 

//Topo RD


      

var

 open_Topo_RD_EsriNL 

=

 

new

 

Basemap

(

{

portalItem

:

 

{

id

:

 

"0698b71eb7cf47898086d072e574ac32"

}

}

)

;

 

//Open Topo RD


      

var

 stratenkaart_RD_EsriNL 

=

 

new

 

Basemap

(

{

portalItem

:

 

{

id

:

 

"9fe1a753955f418fa1cbaf1c47610a47"

}

}

)

;

 

//Stratenkaart RD


      

var

 luchtfoto_RD_EsriNL 

=

 

new

 

Basemap

(

{

portalItem

:

 

{

id

:

 

"38e1a1c6ee2c421290622400d22ecf57"

}

}

)

;

 

//Luchtfoto RD


      
      

var

 dutchBasemaps 

=

 

new

 

LocalBasemapsSource

(

{


        basemaps 

:

 

[

brtachtergrondkaart

,

 topo_RD_EsriNL

,

 open_Topo_RD_EsriNL

,

 stratenkaart_RD_EsriNL

,

 luchtfoto_RD_EsriNL

,

 lightGrayCanvas_RD_EsriNL

,

 darkGrayCanvas_RD_EsriNL

]


      

}

)

;



      

var

 basemapGallery 

=

 

new

 

BasemapGallery

(

{


        view

:

 view

,


		source

:

 dutchBasemaps
      

}

)

;



      view

.

ui

.

add

(

[

basemapGallery

]

,

 

"top-right"

)

;



    

}

)

;


  

</

script

>




</

head

>




<

body

>


  

<

div 

id

=

"

viewDiv

"

>

</

div

>




</

body

>




</

html

>

‍‍‍‍‍‍‍‍‍‍‍‍‍‍‍‍‍‍‍‍‍‍‍‍‍‍‍‍‍‍‍‍‍‍‍‍‍‍‍‍‍‍‍‍‍‍‍‍‍‍‍‍‍‍‍‍‍‍‍‍‍‍‍‍‍‍‍‍‍‍‍‍‍‍‍‍‍‍‍‍‍‍‍‍‍‍‍‍‍‍‍‍‍‍‍‍‍‍‍‍‍‍‍‍‍‍‍‍‍‍‍‍‍‍‍‍‍‍‍‍‍‍‍‍‍‍‍‍‍‍‍‍‍‍‍‍‍‍‍‍‍‍‍‍‍‍‍‍‍‍‍‍‍‍‍‍‍‍‍‍‍‍‍‍‍‍‍‍‍‍‍‍‍‍‍‍‍‍‍‍‍‍‍‍‍‍‍‍‍‍‍‍‍‍‍‍‍‍‍‍‍‍‍‍‍‍‍‍‍‍‍‍‍‍‍‍‍‍‍‍‍‍‍‍‍‍‍‍‍‍‍‍‍‍‍‍‍‍‍‍‍‍‍‍‍‍‍‍‍‍‍‍‍‍‍‍‍‍‍‍‍‍‍‍‍‍‍‍‍‍

‍

‍

‍

‍

‍

‍

‍

‍

‍

‍

‍

‍

‍

‍

‍

‍

‍

‍

‍

‍

‍

‍

‍

‍

‍

‍

‍

‍

‍

‍

‍

‍

‍

‍

‍

‍

‍

‍

‍

‍

‍

‍

‍

‍

‍

‍

‍

‍

‍

‍

‍

‍

‍

‍

‍

‍

‍

‍

‍

‍

‍

‍

‍

‍

‍

‍

‍

‍

‍

‍

‍

‍

‍

‍

‍

‍

‍

‍

‍

‍

‍

‍

‍

‍

‍

‍

‍

‍

‍

‍
You must be a registered user to add a comment. If you've already registered, sign in. Otherwise, register and sign in.