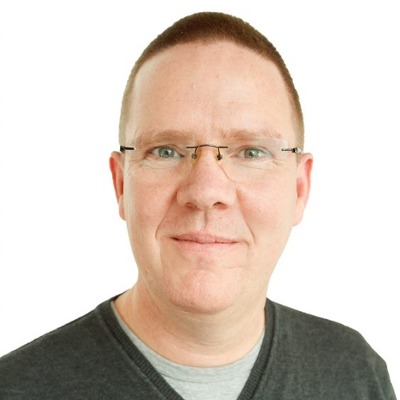 Mark as New

Mark as Read

Bookmark

Subscribe

Email to a Friend
https://community.esri.com/people/EPolle_TensingInternational/blog/2019/06/02/aan-de-slag-met-arcgis...
BasemapGallery
Tot nu toe heeft onze applicatie (zie deze oefening) slechts één basiskaart. Hier willen wij de mogelijkheid toevoegen om van basiskaart te wisselen, en zo bijvoorbeeld ook een luchtfoto als ondergrond te gebruiken.
Het toevoegen van een basiskaartgalerij gaan we doen met een BasemapGallery widget. Als je deze widget zonder verdere argumenten in een web app toevoegt, dan bevat deze vanzelf al een aantal basiskaarten. Maar helaas, helaas, al deze standaardbasiskaarten zijn in de Web Mercator projectie (Spatial Reference: 102100 (3857)), en dat werkt niet voor onze kaart, want die is in de Nederlandse projectie (Spatial Reference: 28992). Alle kaarten in de galerij moeten in dezelfde projectie zijn.
Om onze basiskaartgalerij te vullen met kaarten in de juiste projectie, moeten we eerst een aantal kaarten als Basemap definiëren, en deze vervolgens aan een lokale bron, een LocalBasemapsSource, toevoegen.
Dit zijn de 6 basiskaarten van Esri Nederland die we in deze oefening in onze basiskaartgalerij gaan stoppen - maar je kunt deze lijst natuurlijk zelf aanpassen met andere basiskaarten. In het script worden de kaarten aangeroepen via hun unieke id:
De broncode staat hieronder. Klik hier om de applicatie in actie te zien.
Oh ja, onze basiskaartgalerij neemt nu wel veel ruimte in beslag op het scherm. In een volgende oefening zullen we zien hoe we een widget dicht kunnen klappen en onder een knop kunnen verbergen.
Vervolgoefeningen:
<!DOCTYPE html>




<

html

>




<

head

>


  

<

meta 

charset

=

"

utf-8

"

>


  

<

meta 

name

=

"

viewport

"

 

content

=

"

initial-scale

=

1, maximum-scale

=

1, user-scalable

=

no

"

>


  

<

title

>

Aan de slag met ArcGIS JavaScript - Nederlandse basiskaartgalerij

</

title

>


  

<

style

>


    

html, body, #viewDiv

 

{


      

padding

:

 0

;


      

margin

:

 0

;


      

height

:

 100%

;


      

width

:

 100%

;


    

}


  

</

style

>



  

<

link 

rel

=

"

stylesheet

"

 

href

=

"

https://js.arcgis.com/4.11/esri/css/main.css

"

>


  

<

script 

src

=

"

https://js.arcgis.com/4.11/

"

>

</

script

>



  

<

script

>

  
      

require

(

[


        

"esri/Map"

,


        

"esri/geometry/Point"

,


        

"esri/views/MapView"

,


		

"esri/Basemap"

,


		

"esri/widgets/BasemapGallery"

,


		

"esri/widgets/BasemapGallery/support/LocalBasemapsSource"


      

]

,

 

function

(

Map

,

 Point

,

 MapView

,

 Basemap

,

 BasemapGallery

,

 LocalBasemapsSource

)

 

{



      

var

 map 

=

 

new

 

Map

(

{


        basemap

:

 

{


          portalItem

:

 

{


            id

:

 

"7aea6fa913a94176a1074edb40690318"

 

// Topo RD


          

}


        

}


      

}

)

;


      
	  

var

 rdOrigin 

=

 

new

 

Point

(

{


	    x

:

 

155000

,


	    y

:

 

463000

,


	    spatialReference

:

 

28992


	  

}

)

;


      
	  

var

 view 

=

 

new

 

MapView

(

{


	    spatialReference

:

 

28992

,

 
	    container

:

 

"viewDiv"

,


	    map

:

 map

,


	    center

:

 rdOrigin

,


	    zoom

:

 

3


	  

}

)

;



      

// Basiskaarten Esr Nederland


      

var

 lightGrayCanvas_RD_EsriNL 

=

 

new

 

Basemap

(

{

portalItem

:

 

{

id

:

 

"9ff6521e85d24df1aa9cd4aebfef748b"

}

}

)

;

 

//Lichtgrijze Canvas RD


      

var

 darkGrayCanvas_RD_EsriNL 

=

 

new

 

Basemap

(

{

portalItem

:

 

{

id

:

 

"62a3befb579e4d9f9c5c51576c8a7c25"

}

}

)

;

 

//Donkergrijze Canvas RD


      

var

 topo_RD_EsriNL 

=

 

new

 

Basemap

(

{

portalItem

:

 

{

id

:

 

"7aea6fa913a94176a1074edb40690318"

}

}

)

;

 

//Topo RD


      

var

 open_Topo_RD_EsriNL 

=

 

new

 

Basemap

(

{

portalItem

:

 

{

id

:

 

"0698b71eb7cf47898086d072e574ac32"

}

}

)

;

 

//Open Topo RD


      

var

 stratenkaart_RD_EsriNL 

=

 

new

 

Basemap

(

{

portalItem

:

 

{

id

:

 

"9fe1a753955f418fa1cbaf1c47610a47"

}

}

)

;

 

//Stratenkaart RD


      

var

 luchtfoto_RD_EsriNL 

=

 

new

 

Basemap

(

{

portalItem

:

 

{

id

:

 

"38e1a1c6ee2c421290622400d22ecf57"

}

}

)

;

 

//Luchtfoto RD


      
      

var

 esriNLBasemaps 

=

 

new

 

LocalBasemapsSource

(

{


        basemaps 

:

 

[

topo_RD_EsriNL

,

 open_Topo_RD_EsriNL

,

 stratenkaart_RD_EsriNL

,

 luchtfoto_RD_EsriNL

,

 lightGrayCanvas_RD_EsriNL

,

 darkGrayCanvas_RD_EsriNL

]


      

}

)

;



      

var

 basemapGallery 

=

 

new

 

BasemapGallery

(

{


        view

:

 view

,


		source

:

 esriNLBasemaps
      

}

)

;



      view

.

ui

.

add

(

[

basemapGallery

]

,

 

"top-right"

)

;



    

}

)

;


  

</

script

>




</

head

>




<

body

>


  

<

div 

id

=

"

viewDiv

"

>

</

div

>




</

body

>




</

html

>

‍‍‍‍‍‍‍‍‍‍‍‍‍‍‍‍‍‍‍‍‍‍‍‍‍‍‍‍‍‍‍‍‍‍‍‍‍‍‍‍‍‍‍‍‍‍‍‍‍‍‍‍‍‍‍‍‍‍‍‍‍‍‍‍‍‍‍‍‍‍‍‍‍‍‍‍‍‍‍‍‍‍‍‍‍‍‍‍‍‍‍‍‍‍‍‍‍‍‍‍‍‍‍‍‍‍‍‍‍‍‍‍‍‍‍‍‍‍‍‍‍‍‍‍‍‍‍‍‍‍‍‍‍‍‍‍‍‍‍‍‍‍‍‍‍‍‍‍‍‍‍‍‍‍‍‍‍‍‍‍‍‍‍‍‍‍‍‍‍‍‍‍‍‍‍‍‍‍‍‍‍‍‍‍‍‍‍‍‍‍‍‍‍‍‍‍‍‍‍‍‍‍‍‍‍‍‍‍‍‍‍‍‍‍‍‍‍‍‍‍‍‍‍‍‍‍‍‍

‍

‍

‍

‍

‍

‍

‍

‍

‍

‍

‍

‍

‍

‍

‍

‍

‍

‍

‍

‍

‍

‍

‍

‍

‍

‍

‍

‍

‍

‍

‍

‍

‍

‍

‍

‍

‍

‍

‍

‍

‍

‍

‍

‍

‍

‍

‍

‍

‍

‍

‍

‍

‍

‍

‍

‍

‍

‍

‍

‍

‍

‍

‍

‍

‍

‍

‍

‍

‍

‍

‍

‍

‍

‍

‍

‍
1 Comment
You must be a registered user to add a comment. If you've already registered, sign in. Otherwise, register and sign in.