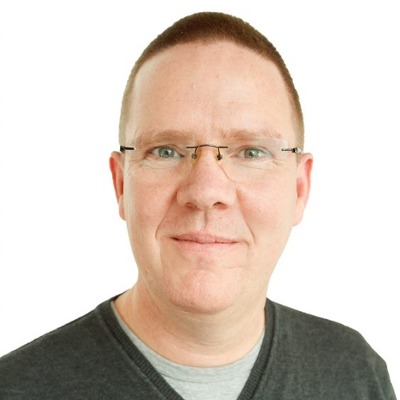 Mark as New

Mark as Read

Bookmark

Subscribe

Email to a Friend
https://community.esri.com/people/EPolle_TensingInternational/blog/2019/06/02/aan-de-slag-met-arcgis...
Search Widget
In deze oefening voegen we een zoekbalk toe aan de Nederlandse basiskaart die we eerder gemaakt hebben.
Hiervoor voegen we een Search widget toe aan onze applicatie. Maar let op: in onze app zit alleen een kaart van Nederland terwijl de zoekbalk standaard gebruik maakt van de Esri World Geocoding Service.
Om alleen Nederlandse adressen te kunnen zoeken en vinden:
De broncode staat hieronder. Klik hier om de applicatie in actie te zien.
Vervolgoefening:
<!DOCTYPE html>




<

html

>




<

head

>


  

<

meta 

charset

=

"

utf-8

"

>


  

<

meta 

name

=

"

viewport

"

 

content

=

"

initial-scale

=

1, maximum-scale

=

1, user-scalable

=

no

"

>


  

<

title

>

Aan de slag met ArcGIS JavaScript - Adres zoeken

</

title

>


  

<

style

>


    

html, body, #viewDiv

 

{


      

padding

:

 0

;


      

margin

:

 0

;


      

height

:

 100%

;


      

width

:

 100%

;


    

}


  

</

style

>



  

<

link 

rel

=

"

stylesheet

"

 

href

=

"

https://js.arcgis.com/4.11/esri/css/main.css

"

>


  

<

script 

src

=

"

https://js.arcgis.com/4.11/

"

>

</

script

>



  

<

script

>

  
      

require

(

[


        

"esri/Map"

,


        

"esri/geometry/Point"

,


        

"esri/views/MapView"

,


		

"esri/widgets/Search"

,


		

"esri/tasks/Locator"


      

]

,

 

function

(

Map

,

 Point

,

 MapView

,

 Search

,

 Locator

)

 

{



      

var

 map 

=

 

new

 

Map

(

{


        basemap

:

 

{


          portalItem

:

 

{


            id

:

 

"7aea6fa913a94176a1074edb40690318"

 

// Topo RD


          

}


        

}


      

}

)

;


      
	  

var

 rdOrigin 

=

 

new

 

Point

(

{


	    x

:

 

155000

,


	    y

:

 

463000

,


	    spatialReference

:

 

28992


	  

}

)

;


      
	  

var

 view 

=

 

new

 

MapView

(

{


	    spatialReference

:

 

28992

,

 
	    container

:

 

"viewDiv"

,


	    map

:

 map

,


	    center

:

 rdOrigin

,


	    zoom

:

 

3


	  

}

)

;



      

var

 searchWidget 

=

 

new

 

Search

(

{


        view

:

 view

,


        includeDefaultSources

:

 

false


      

}

)

;



      searchWidget

.

sources 

=

 

[

{


          locator

:

 

new

 

Locator

(

{

 url

:

 

"https://services.arcgisonline.nl/arcgis/rest/services/Geocoder_BAG_RD/GeocodeServer"

}

)

,

 

// GeocodeServer van Esri Nederland


           singleLineFieldName

:

 

"SingleLine"

,

 

// Deze optie zorgt er voor dat je kunt zoeken op postcode/huisnummer combinatie, bijvoorbeeld: 4181 AE 38


           placeholder

:

 searchWidget

.

allPlaceholder 

// "Find address or place" voor de English locale, "Adres of plaats zoeken" voor de Nederlandse locale


      

}

]


	  
	  view

.

ui

.

add

(

[

searchWidget

]

,

 

"top-right"

)

;


    

}

)

;


  

</

script

>




</

head

>




<

body

>


  

<

div 

id

=

"

viewDiv

"

>

</

div

>




</

body

>




</

html

>

‍‍‍‍‍‍‍‍‍‍‍‍‍‍‍‍‍‍‍‍‍‍‍‍‍‍‍‍‍‍‍‍‍‍‍‍‍‍‍‍‍‍‍‍‍‍‍‍‍‍‍‍‍‍‍‍‍‍‍‍‍‍‍‍‍‍‍‍‍‍‍‍‍‍‍‍‍‍‍‍‍‍‍‍‍‍‍‍‍‍‍‍‍‍‍‍‍‍‍‍‍‍‍‍‍‍‍‍‍‍‍‍‍‍‍‍‍‍‍‍‍‍‍‍‍‍‍‍‍‍‍‍‍‍‍‍‍‍‍‍‍‍‍‍‍‍‍‍‍‍‍‍‍‍‍‍‍‍‍‍‍‍‍‍‍‍‍‍‍‍‍‍‍‍‍‍‍‍‍‍‍‍‍‍‍‍‍‍‍‍‍‍‍‍‍‍‍‍‍‍‍‍‍‍‍‍‍‍‍‍‍‍‍‍‍‍‍‍‍‍‍‍‍‍‍‍‍‍‍‍‍‍‍‍‍‍‍‍‍‍‍‍‍‍‍‍‍‍‍‍‍‍‍‍‍‍‍‍‍‍‍‍‍‍‍‍‍‍‍‍‍‍‍‍‍‍‍‍‍‍‍‍‍‍‍‍‍‍‍‍‍‍‍‍‍‍‍‍‍‍‍‍‍‍‍‍‍‍‍‍‍‍‍‍‍‍‍‍‍‍‍‍‍‍‍‍‍‍‍‍‍‍‍‍‍‍‍‍‍‍

‍

‍

‍

‍

‍

‍

‍

‍

‍

‍

‍

‍

‍

‍

‍

‍

‍

‍

‍

‍

‍

‍

‍

‍

‍

‍

‍

‍

‍

‍

‍

‍

‍

‍

‍

‍

‍

‍

‍

‍

‍

‍

‍

‍

‍

‍

‍

‍

‍

‍

‍

‍

‍

‍

‍

‍

‍

‍

‍

‍

‍

‍

‍

‍

‍

‍

‍

‍
2 Comments
You must be a registered user to add a comment. If you've already registered, sign in. Otherwise, register and sign in.