by
TomDeWitte

Esri Regular Contributor
Mark as New

Mark as Read

Bookmark

Subscribe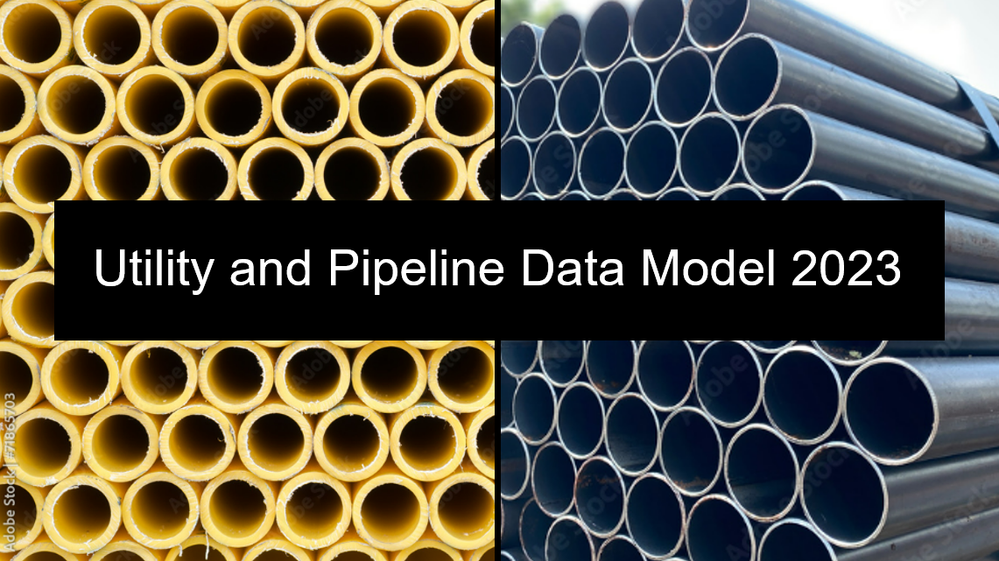 Utility and Pipeline Data Model 2023 is Released
By Tom DeWitte and Tom Coolidge
Esri's Utility and Pipeline Data Model (UPDM) 2023 is available now. This release continues Esri's practice of maintaining a template data model ready "out-of-the-box" to manage gas and hazardous liquid pipe system data within an Esri geodatabase. This release includes enhancements to keep up with changes in industry practice and implementation feedback received since the previous release.
Updates to Industry Barcode Standard
In mid-2023, the ASTM technical committee overseeing the F2897 barcode standard published an update. F2897 is the Tracking and Traceability encoding system defining the format of the barcode that manufacturers place on their pipe, fittings, valves, and other assets. This update added new materials, new manufacturer components and new manufacturers to the standard.
New materials include PE80, PE100 and Reinforced Epoxy Resin, to name a few of the additions.
New manufacturer components include new types of pipe, new types of fittings, and more combination components such as Reducer Socket Fusion with EFV.
There were also four new manufacturers added to the standard. These additional manufacturers are:
-Improved Piping Products
-Shawcor Composite Production Systems
-Krah USA LLC
-Hawkeye Industries Inc
All these modifications now have been baked into UPDM 2023 to continue its support of this important industry standard.
Updates Based on Implementation Feedback
There are now dozens of gas and hazardous liquid organizations in production with UPDM. As each organization goes through its journey of implementing this geospatial system of record, Esri's industry data model gets tested and retested. These projects are located globally, and our implementation partners continue to provide feedback when a gap is identified.
This list of recommendations from implementations is short, as the data model has reached a level of maturity and completeness that limits the need for change. For this release we have:
added Storage Facility as a new type of PipelineAssembly.
added Olet as a new group to PipelineJunction to cover a type of fitting known as olets. Weldolet, Threadolet, and Sockolet are types of olets that are now a part of our industry data model.
added Service Station as an additional type of PipelineDevice to support the emerging idea of compressed natural gas, and hydrogen as fuels for transportation.
Gas and Pipeline Referencing Utility Network Foundation
For many gas utility and hazardous liquid pipeline enterprises, deploying ArcGIS is more than simply loading the UPDM 2023 data model into an enterprise geodatabase. That's because ArcGIS leverages the concepts of a service-oriented web GIS. It requires additional steps, such as creating an ArcGIS Pro map configured for publishing the data model, publishing of the Pro map to create the required map and feature services and, perhaps, configuring a location referencing system. To help simplify these additional steps performed with UPDM 2023, Esri has embedded UPDM 2023 into the Gas and Pipeline Referencing Utility Network Foundation. This solution provides UPDM 2023, sample data, and an ArcGIS Pro project configured with tasks and performance-optimized maps.
You can access this solution from the Esri ArcGIS for Gas solution site.
A full data dictionary of UPDM 2023 is available online.
A change log documenting the full list of changes incorporated into UPDM 2023 is also available online.
Esri's Template Data Model for the Industry
Esri first released UPDM in 2015 as a part of a new vision of how a geospatial system of record for pipe systems can be much more than a departmental solution. It can be a foundational enterprise system providing a unified office and mobile workforce with a near real time single source of the truth.
This belief that there should be a single source of the truth from which the entire organization can view, query, create and maintain their entire pipe network has driven not only the development of this industry data model, but also the development of our network management and linear referencing capabilities.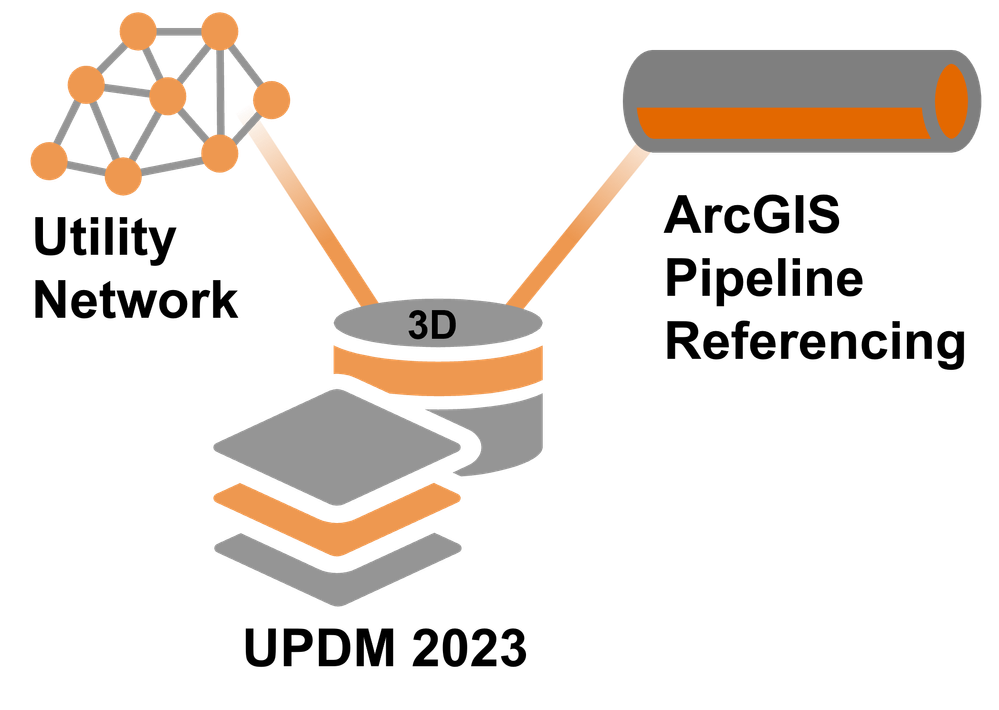 UPDM is the only industry data model built by Esri in collaboration with Esri's ArcGIS software development team to support the enterprise needs of the gas and hazardous liquid pipe industries. UPDM is a moderately normalized data model that explicitly represents each physical component of a gas pipe network from the wellhead to the customer meter, or a hazardous liquids pipe network from the wellhead to the terminal or delivery point, in a single database table object.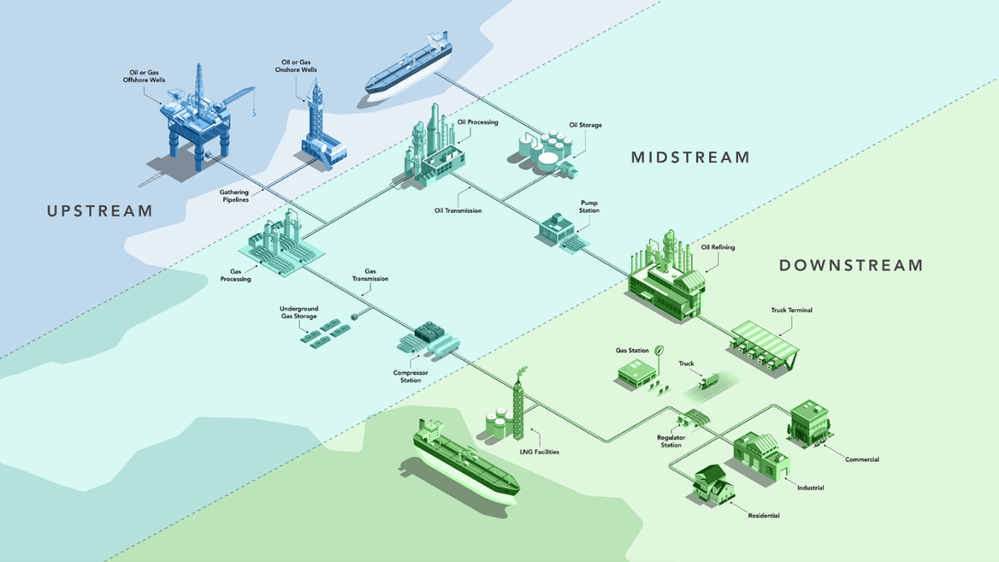 This freely available data model is designed to take full advantage of the capabilities of the geodatabase. The data model is created and tested with ArcGIS products to ensure that it works. This significantly reduces the complexity, time, and cost to implement a spatially enabled hazardous liquid or gas pipe system data repository.
Looking ahead to the Future
A wise man once said "change is the only constant." This is a great quote when thinking about UPDM going forward. The Esri development team will continue to enhance the capabilities of ArcGIS. Industry will continue to evolve its practices. To continue adjusting to industry practices and incorporating new ArcGIS capabilities, UPDM will continue to evolve. This evolution will help assure gas utilities and hazardous liquid pipeline operators that their GIS industry-specific data model is current with their needs.
PLEASE NOTE: The postings on this site are our own and don't necessarily represent Esri's position, strategies, or opinions.
2 Comments
You must be a registered user to add a comment. If you've already registered, sign in. Otherwise, register and sign in.