by
Zak

Esri Contributor
Mark as New

Mark as Read

Bookmark

Subscribe
It's true! I applied to Esri 64 times before getting hired and 63 of those times I watched as the application status changed from "in review" to "not a match."
To be completely truthful, it stung every time I checked my application status… and I would check every morning, but there were very critical and valuable lessons I learned through this process that I think would help you if you are going through the same thing, either at Esri or another GIS career aspiration.
At this point in my life, I was a recent college graduate applying for any opportunity I could reasonably "qualify" for. What to do and what not to do when applying for jobs was not in any course curriculum in college.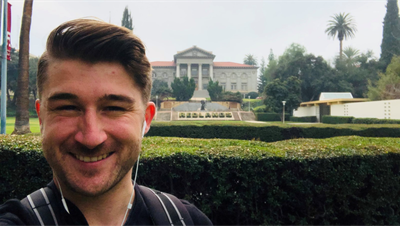 I had heard back from a few different companies, and even moved pretty far through the interview processes, but they could tell my heart just wasn't in it. Sure, working for a Construction company that is using Geographic Information Systems (GIS) to increase efficiency and map new locations for storage sounds interesting, but it wasn't my passion.
Here's what I did to not get

noticed
I wanted to work for Esri, I wanted to help grow innovation in GIS. I heard of Esri in college and the more I learned, the more I respected their mission, the amazing team culture, and what Jack and Laura Dangermond do for environmental conservation.
I didn't care so much for what I specifically did as long as it involved working in a GIS technical position. So, I applied for everything, and I mean everything. If it said 1-2 years of experience that meant entry level to me. In hindsight, of course, this was my first mistake.
Though I was passionate, I wasn't focused I hadn't tempered the application process. That comes across when you apply for 10 different positions, 5 of which are in different departments. Be patient for what's right, sit down, think about what you're passionate about, then see how GIS is applied, because passion isn't something you can impersonate.
And again I would check back,
"Not a match".
I thought I had a decent resume, formatted nice, a picture of myself, triple checked to make sure my email was 100% correct, but I wasn't receiving the feedback I had hoped for. Being turned away again and again was demoralizing, but I knew in my heart Esri was the place for me, but my application approach was wrong.
How I started t

o "stand out"
I brained stormed how I could stand out.
First, I realized it was best to only apply to a few positions at a time, then adjusted my cover letter specifically to the role I was applying for. I then reached out and spoke with peers and other industry professionals, about how to get noticed. LinkedIn seemed to be a common trend on how to network in the digital world.
So, I logged in, made an account and started adding connections, fast. I quickly realized I could connect via LinkedIn with individuals in the departments within Esri that I wanted to work for. When I would extend a connection invite, I would write a personal message along the lines of:
"My name is Zak, and I'm really interested in your company. I was hoping I could call you some time to have a conversation about your role."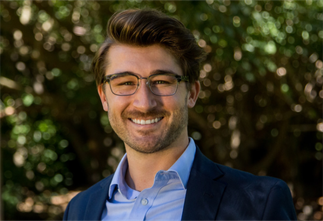 (The photo I used for my "professional" social media accounts)
I was so surprised that each and every Esri team member I connected with happily set up a time to call me to have this 1 on 1 conversation. I was blown away. When I spoke with them, they all talked so highly of the company and it just reinforced what I had already knew. At the end of our meetings, I was able to curve the conversation on who they spoke with to get hired, or who the hiring managers might be. This is how I was able to connect with many recruiters.
A recruiter calls!
After a few weeks I finally landed my first recruiter call. I was so excited!. It was for a position in marketing. We had an appointment for 3:00 p.m., and I sat in front of my of phone, in a collared shirt (for some reason), and waited for the recruiters call.
I didn't hear my phone ring at 3:00, so I waited... 3:05 still no ringing. 3:10 rolls around and I flip my phone over. Two missed calls. I had my phone on silent!
I panicked and immediately called the numbers I had missed. The recruiter picked up and I could hear the disappointment in her voice. She speaks to hundreds of qualified candidates and here's me calling in late. The conversation went quick, the recruiter was still very nice and informative but I could tell I wasn't impressing anyone.
I received a job offer! No, not from Esri unfortunately, but in Sacramento, California for a GIS Analyst position for a concrete distribution company. It wasn't my first choice, but I needed experience and I was willing to sacrifice my passion for that experience. They said, if I did accept, I would need to start within two weeks.
During that same week, I received another meeting invite from a different Esri recruiter for Esri's support services. At this point, I hadn't officially accepted the job offer and was thinking to decline the Esri meeting, but something inside told me to just show up.
This time, I was prepared for my call, collared shirt on and double checked my phone to make sure it wasn't on silent.
I will never forget this call, it went so smooth, the conversation flowed well, I was able to articulate my experience and fully express my admiration for Esri. There was one catch, the position I had applied for was for the Esri office on the east coast, the Charlotte office in North Carolina. I had never even been to the east coast. I only ever lived in Southern California, but I told the recruiter I would move anywhere to have the opportunity to work for Esri. She laughed and told me that she appreciated my willingness but it made no sense to uproot my life when Esri's headquarters were based a short distance from where I currently lived.
As the call was wrapping up, she told me she knew of a team I would fit perfectly on and gave me a promise that she'd put in a good word for me for an Analyst position at the main Esri office in Redlands, CA.
After the call my heart dropped. I knew I had a big decision to make. Sure the call with my dream company went well, but it was nothing guaranteed. On the other hand I had a job offer in Sacramento.
In hindsight, I made a very risky and naive choice. I called Sacramento and declined the position they offered me. I never told my family or friends about this choice as I knew they would disapprove, but I knew in my heart I was making the right choice.
I landed my dream job at Esri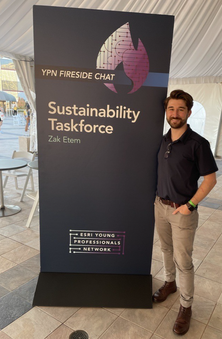 The following Monday my gamble paid off. I received a call from a 909 area code, it was Esri reaching out to schedule my first round of interviews. I cried tears of joy alone in my room.
If you've made it this far, I'm thrilled you've been intrigued by my journey. The journey continues as I've currently been an Enterprise Support Analyst at Esri for almost two years which has allowed me the unique opportunity to pursue my passions. I currently lead the Sustainability Task Force, receive continual up to date training on emerging technologies, and my favorite thus far as a Esri Young Professionals Network (YPN) Ambassador which has allowed me to help guide others who are wondering in search of their dream GIS careers.
Keep your eyes peeled, in the future I will be writing about my interview process with Esri and how I made it through the all-day interview with a dream career! Esri was and is still looking for applicants who are driven and passionate about making a difference with GIS.
L

essons learned

from apply

ing

to a company 64 times
For now, I'd like to reflect on my experience and the lessons I've learned along the way while applying. The major life lesson I learned along the way:
Life lesson #1 They don't teach you how to apply or application etiquette in the real world! Be creative in your

approach

!

Life lesson #2 When applying to a company, don't apply for everything under the sun. It makes you look like you're not focused to recruiters or hi

ring managers.

Life lesson #3

U

se LinkedIn to connect with people in the Industry you want to be in!

Attempt to schedule a meeting to discuss different facets of their role!

Life lesson #4

R

each out to a recruiter on LinkedIn. Who would've thought that can lead to an interview

, worse case you don't hear anything back!

Life Lesson #5

No isn't the end of the world. Learn from your mistakes and try

try

try

again

!

Life Lesson #6

You only have 1 opportunity to make a good impression.

Life lesson #7

If it feels right, lean into that! Don't try and force something that doesn't feel right. This is an indication that you're on the right path if things flow and doors start to open up!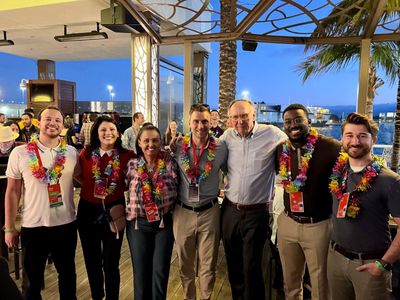 Photo of the Esri YPN Social Staff during Esri User Conference, 2022
Best of luck with all of your GIS career aspirations! Don't be a stranger, feel free to connect on LinkedIn.
2 Comments
You must be a registered user to add a comment. If you've already registered, sign in. Otherwise, register and sign in.