by
JosephKerski

Esri Frequent Contributor
Mark as New

Mark as Read

Bookmark

Subscribe
I wish to take this opportunity to tell the GIS education community that you are doing important and noble work. Many people dream about changing the world--you are actually doing it! You are planting seeds that will grow into forests; your students will become positive change agents in a whole host of disciplines, with spatial thinking and geotechnologies on their toolbelts.
Amidst all the good work you are doing, don't forget to stay active -- keep moving and keep washing - in a spatial way!
See my geography stretch video -- Flex your Finland! Elevate your Equator!
Keep washing too! Here is my idea to keep spatially focused while washing your hands:
My hand washing video uses the 5 Great Lakes as a framework, but you could use any group of 5 -- cities that start with A, the five largest lakes of the world, landforms, biomes, oceans, continents, countries that are landlocked, the 5 themes of geography, or something else.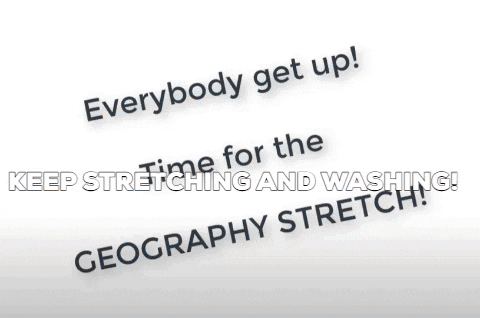 Give these a try in your own classroom and keep it lively, fun, and spatial!
--Joseph Kerski
1 Comment
You must be a registered user to add a comment. If you've already registered, sign in. Otherwise, register and sign in.