Occasional Contributor
Mark as New

Bookmark

Subscribe

Mute

Email to a Friend
Hello!
I'm trying to follow this tutorial on Author and share a local scene in ArcGIS Pro ( link to tutorial - https://pro.arcgis.com/en/pro-app/latest/get-started/author-and-share-a-local-scene.htm).
I'm trying to symbolize a tree point layer as the trainer does in the video but my 3d tree symbols come out looking like white hollow cylinders (image below). What could I do to display the proper 3d tree symbology?
Thanks.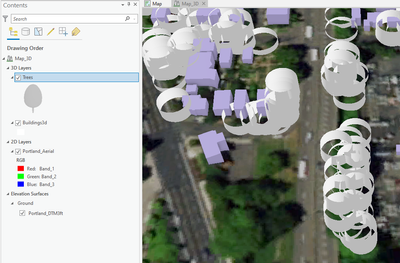 1 Reply
Occasional Contributor II
Mark as New

Bookmark

Subscribe

Mute

Email to a Friend
Hi DaveK,
Not sure how you are getting those crazy circles. I follow these steps:
1. First make sure the System Style for vegetation is added to your scene by going to the Insert Tab and clicking Add, System Style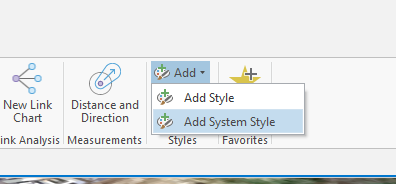 make sure the vegetation styles are checked that you want and click ok.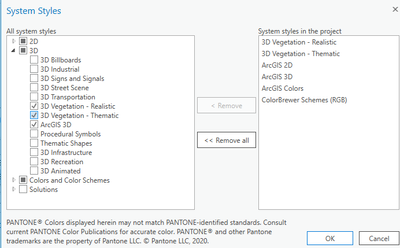 Step 2 is to set up your points to display properly in a 3D world, so open the Contents and right click your tree point feature class, select Properties, under Display make sure "Display 3D symbols in real-world units" is checked.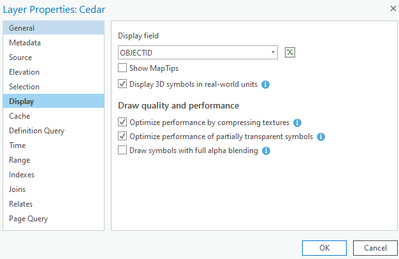 If your points were not created in a 3D environment and are not Z-aware, go to Elevation and select "On the Ground"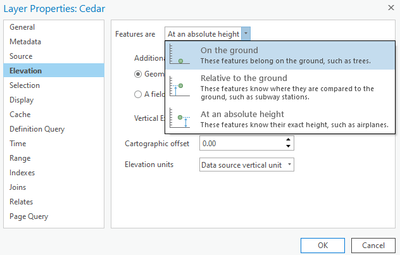 Step 3 is to symbolize your point layer properly. To do that open the tree point layer symbology and make sure 3D Model Marker is selected like below: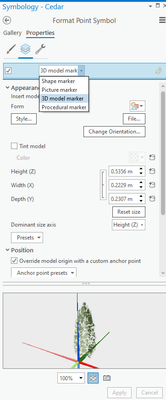 Step 4, click Style, then select the shape of tree you want.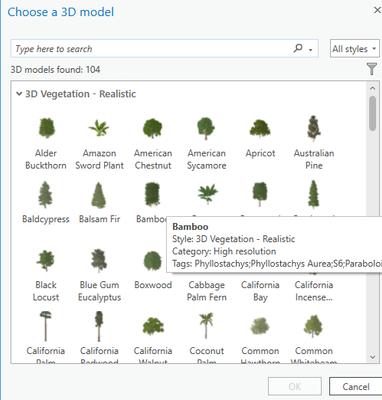 If all of your trees are to be shown the same height, you can just enter that height in the symbology. If the height varies, I have more steps for you to follow. Let me know if you need to do that.
Cheers,
Justin