New Contributor
Mark as New

Bookmark

Subscribe

Mute
Hi,
I'm trying to come up with a symbology style that will work in ArcGIS Pro for the kind of digitising we need to do in archaeological landscape survey. Typically this is done in CAD or Illustrator by building blocks etc so that you can click once at the top of the slope, then finish a line at the bottom (so you have a line running top to bottom break of slope). We have some quite unusal hachure styles that we use for different types of slope, and other features, which I've attached examples of. I've got part way there using tapered polygons and the wave effect, but I'm not quite getting what I need and it's looking pretty messy. I can't seem to make the tapered polygon stop part way down the line, and it would be good to have a decreasing wave size starting large and tapering, as well as the rounded tadpole ends. Any tips gratefully received!
Cheers, Hen
2 Replies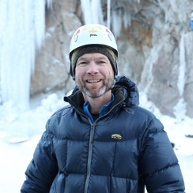 Esri Notable Contributor
Mark as New

Bookmark

Subscribe

Mute
Hen - there is an existing Harchures style file (i.e. stylx) that you can download and use from ArcGIS Online. In ArcGIS Pro, go to your Catalog Pane, click the word Portal at the top between Project and Favorites, click the cloud for ArcGIS Online, in the search window, type stylx and hit Enter. You'll see search results and one of them is Harchures. Right-click that one to select and download to your project. It will likely ask you upgrade the style file for ArcGIS Pro. Then in the Catalog Pane, click the Project tab (top left), expand Styles and you'll see Hachures. Right-click on the Hachures style file and click Manage Style. Now you can see the point, line, polygon hachure symbols. It's a start and likely you'll need to create a few new ones.
New Contributor
Mark as New

Bookmark

Subscribe

Mute
Hi Robert - thanks for replying, but I've already tried this one. It's all based on picture symbols and they don't behave in the same way as I need. They seem to run along the slope rather than tangential to them. I need more control over each indiviudal hachure to edit each one's length and heaviness.
Cheers.